Heavy rainfall flooded areas all over Maryland, Washington, D.C. and northern Virginia Monday. While the flash floods and harrowing water rescues are now over, the pollution in our waterways remains.
According to Blue Water Baltimore, Baltimore City's riverkeeper organization, 1.3 million gallons of sewage spilled into the Jones Falls, and in turn, the Inner Harbor on Monday morning.
From 3 a.m. to 2 p.m, the National Weather Service says, radar showed a 100-mile-long "high precipitation supercell" dumping three to six inches of rain on the region. Baltimore's Department of Public Works (DPW) acknowledged the sewage release, posting on Twitter:
" Heavy rainfall has caused water/sewer release through structured outfalls into the Jones Falls. These outfalls were designed 100 years ago to do just that. They will be eliminated in the next few years."
But sewage isn't all that made its way from the Jones Falls into the harbor, feeding into the Patapsco River and the Bay. A large sediment plume appeared around the Inner Harbor's most popular attractions, stretching from the Maryland Science Center to the USS Constellation and the National Aquarium.
Emily Davidson, who works high atop the T. Rowe Price office building on Pratt Street, captured a birds' eye view of the discolored harbor.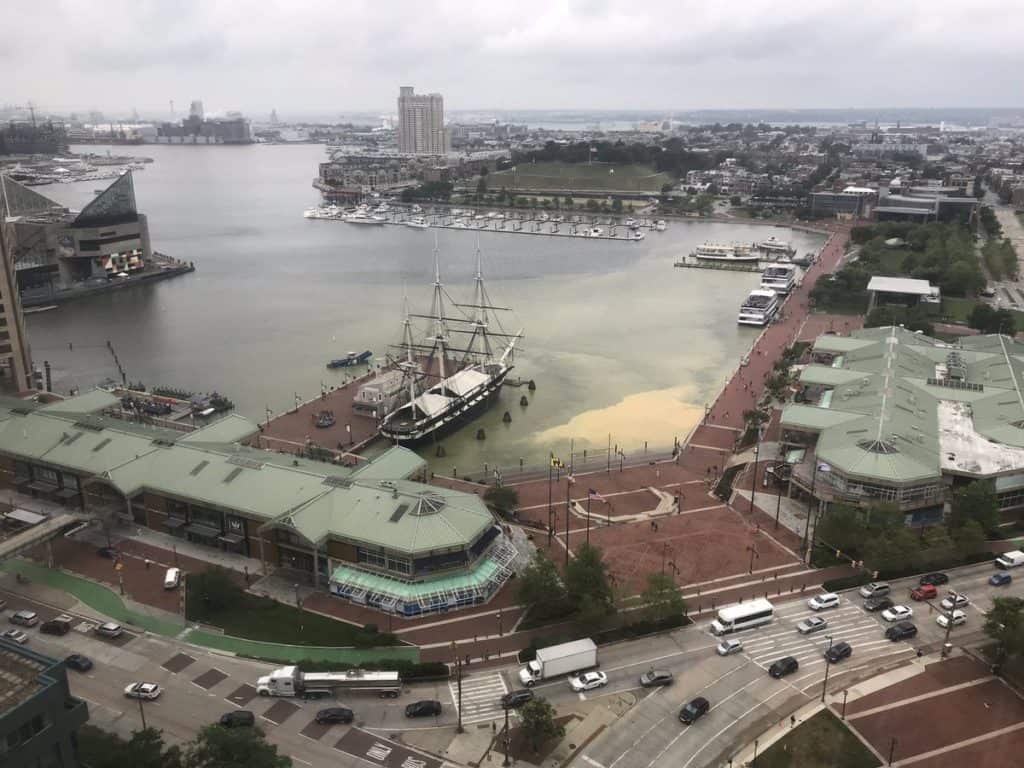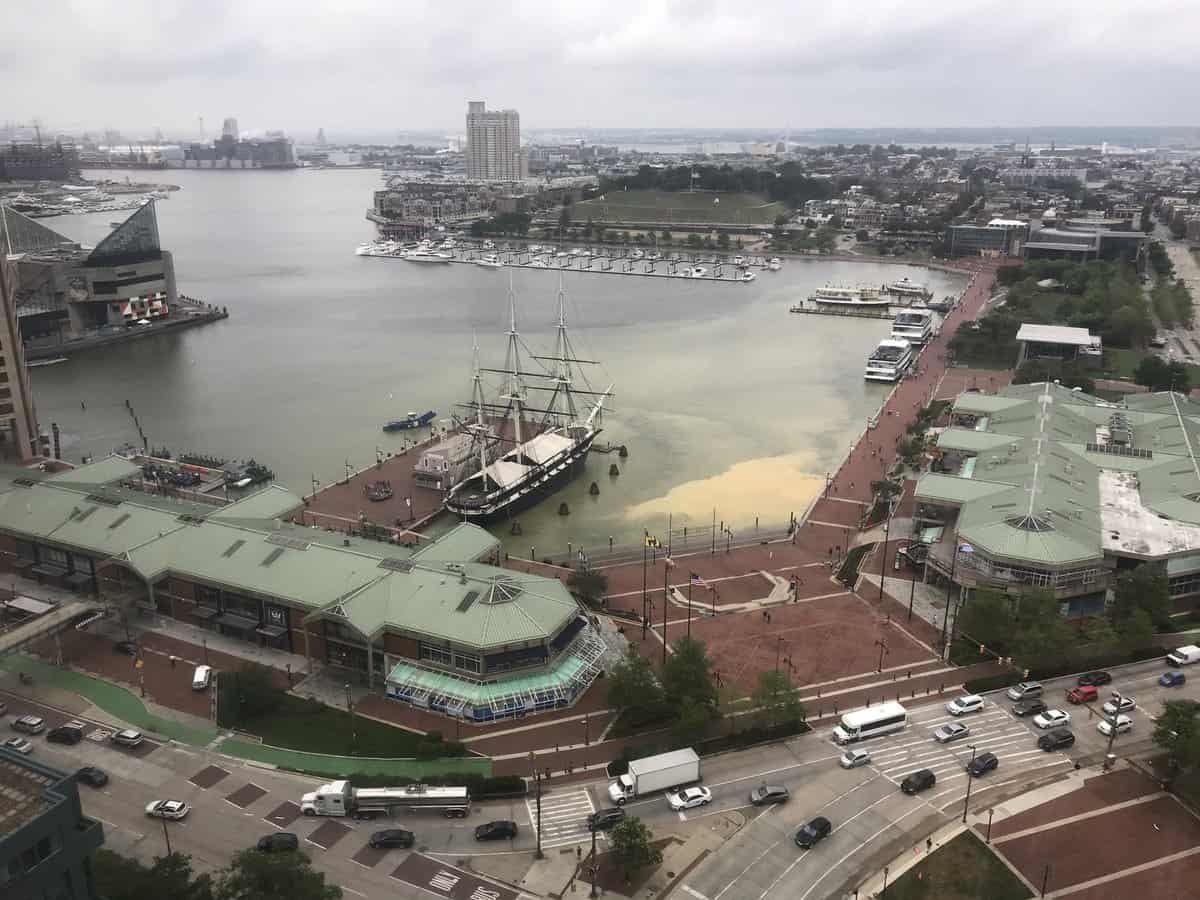 DPW believes the source of the sediment plume was a water main break that spilled out near M&T Bank Stadium. The CSX train tracks that run along the east side of the Ravens' home field were submerged in cloudy, brown water.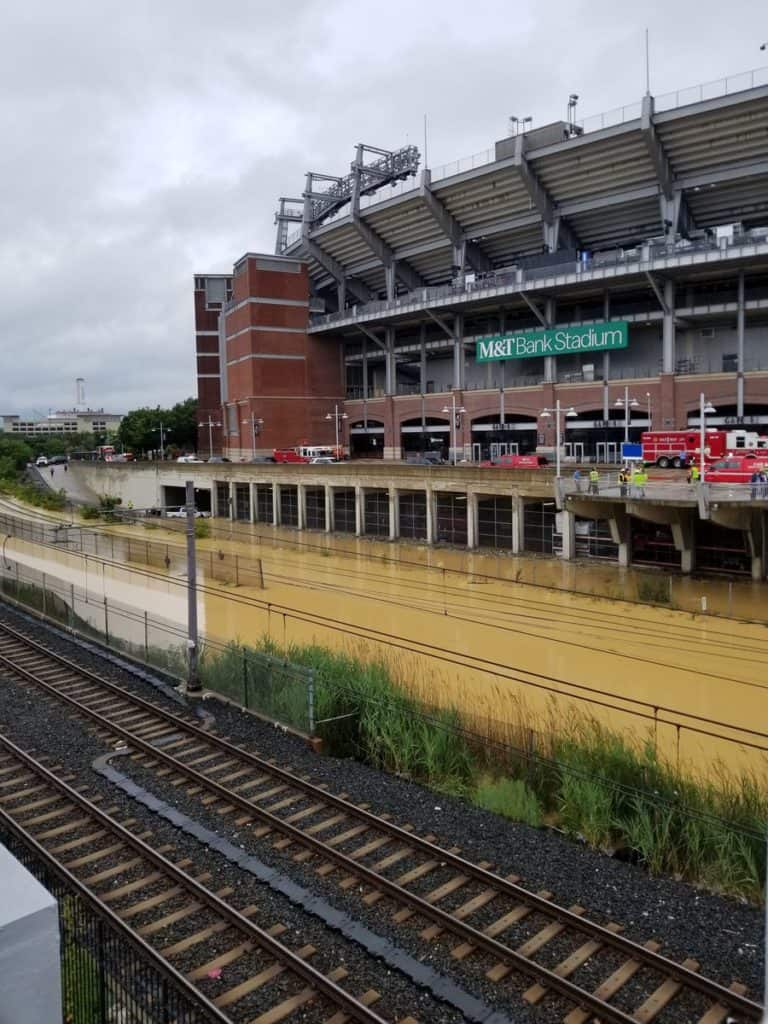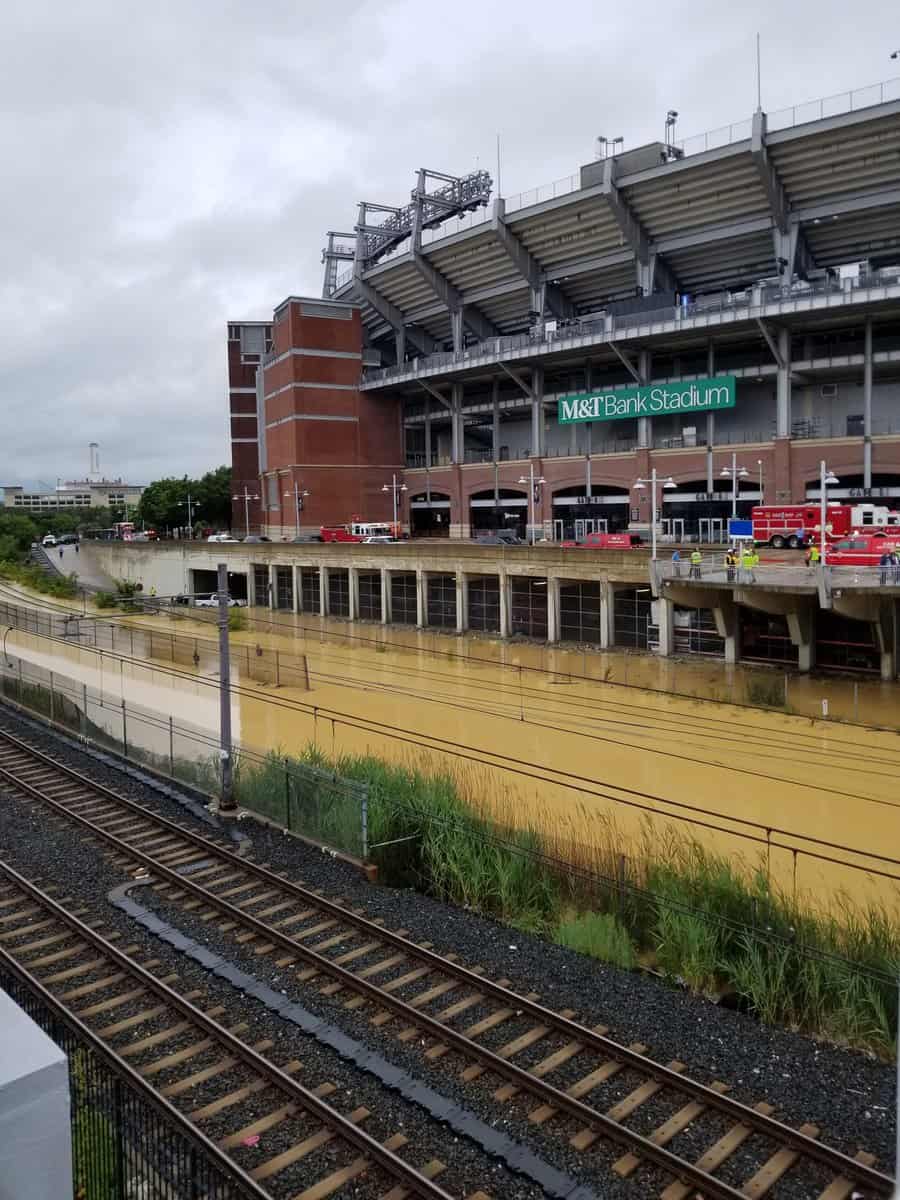 The harbor plume later subsided. The sewage overflow can be tracked, along with any recent sewage releases or spills, using DPW's interactive online map. Click here to see it.
-Meg Walburn Viviano