Take it to the next level and boat all season with PowerTime Annapolis
The only boat club that offers a first-class experience on the water with boats in the 30′ to 40′ range equipped and ready for day or overnight cruising the Chesapeake.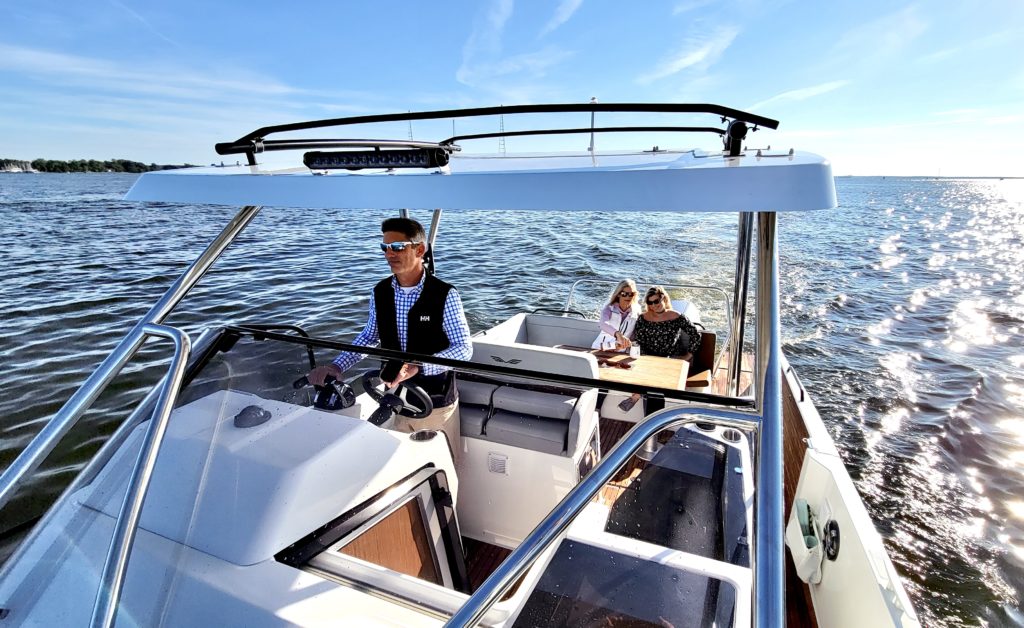 PowerTime's is not your typical boat club: When you join PowerTime, you become a member of a specific boat, with just a handful of other members who share your love of being on the water. Each member is guaranteed usage every month for a fixed membership fee. The membership fee also includes the cost of insurance, marina fees, and maintenance.
It's like owning a boat but without the hassles: Being a PowerTime member is just like owning a boat. You can go out for a quick sunset cruise or a multi-day trip to your favorite anchorages. Schedule your boating time using our easy, cloud-based application on your mobile phone or computer.
It's this simple: You pay the membership fee, reserve your time online and head to the boat to have fun with your crew. When you're finished for the day, you button it up for the next member, step off and walk away, planning your next trip.
It's a first-class experience: Imagine the thrill of riding the waves and heading for a secluded bay at sunset to enjoy a relaxing dinner with friends and family. A PowerTime membership gives you the access to the water so you can have the thrill of creating lasting memories like these.
It's affordable: Memberships start at $895 per month* for a brand new 2022 model 30 foot Beneteau Flyer 9 which has plenty of room for the family to spend a night or two cruising the bay. Want something bigger? Then maybe our brand new 2022 Jeanneau NC1095 is the boat to take you to your favorite places. Memberships starting at $995 per month.*
*Additional terms and conditions apply. Please inquire for more information.