CBM's Featured Brokers
---
Scott Kinney •207-322-9919 • GrandBanks.com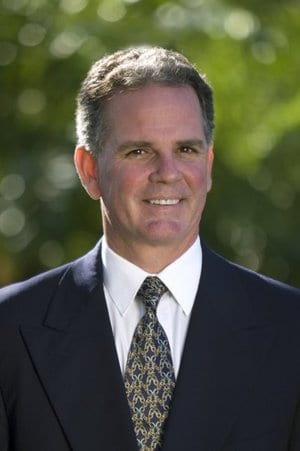 Grand Banks Yachts is thrilled to welcome industry veteran Scott Kinney back to Grand Banks Yachts. Scott is charged with managing sales for Grand Banks, Eastbay, and Palm Beach Motor Yachts in the mid-Atlantic region. Scott's deep passion for every aspect of boating is complemented by his endless yachting experience and will benefit all of his customers during the purchase experience. As a former Grand Banks Regional Sales Manager, Scott is also uniquely qualified to work with customers on the purchase and sale of previously owned models.
---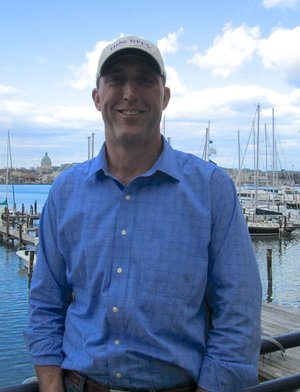 Jack Erbes joined The Hinckley Company in 1998 as a service electrician and by using the skills and training acquired during his 10 years of service in the Navy, he quickly became an expert on Hinckley's latest innovation and assumed the role of the company's first Jetstick technician, he has held many positions during his 22 years with Hinckley. Having worked for many years in both the Hinckley manufacturing facility in Maine and throughout Hinckley's network of service yards on the eastern seaboard Jack is uniquely qualified to assist in all aspects of the boat ownership process, don't miss the opportunity to have these skills working to help you.
---
Mark "Hawk" Ennis • 240-383-8128 • HawksMarine.com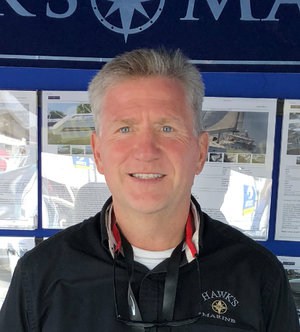 Your "Boat Guy." Boats are not only what I do – it is who I am. Every customer's boat I sell, I treat it as if it is my sale, my boat, my money. Every customer's boat I help them find, I hunt for the right boat as if it was for myself, negotiate it as if it were my boat, my money. A boat is not transportation. It is a lifestyle. It is a child's forever memory, it is the destination and the journey. I am your "Boat Guy" and because I love what I do I am pretty damn good at it! Give me a shout…I have been told my enthusiasm for boats and boating is infectious! I earn my living one customer and one boat at a time. Power or sail! New, used, or brokerage.

---
Dominic Fazio • 443-823-9512 • HawksMarine.com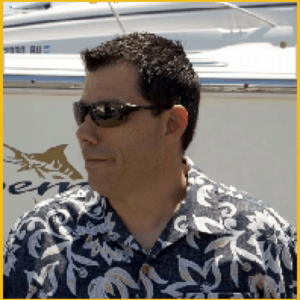 As a Baltimore native and waterfront resident in Middle River, boating is in my blood. I have owned and operated everything from 18-46 feet. After serving in the Air Force and more than two decades of success in the corporate world, I decided to make a career change and turn my avocation into my vocation. I really enjoy sharing the boating lifestyle and my love of the Bay. I became a yacht broker in 2010 and have extensive knowledge and experience listing – and selling – all major brands. Whether it's your next dream boat or selling your current boat, let me represent you with my open and honest manner.


---
John Guidotti • 410-204-4800 • HawksMarine.com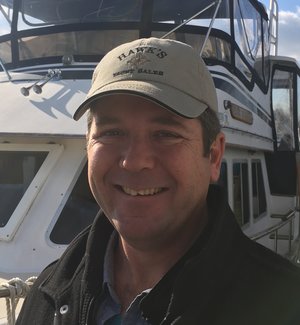 John grew up boating, fishing, crabbing, and canoeing on the South River and the Chesapeake. John is now living his life long dream to work in the marine industry and lives aboard a beautiful 40' Marine Trader with his dog, Lebowski! A recent addition to Hawk's Marine, his experience has been a boon to boaters on the Bay and his can do attitude is a great addition to the team!


---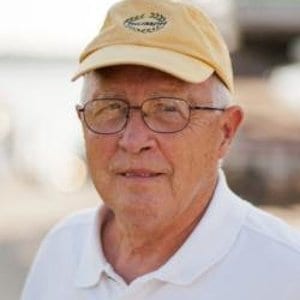 Since moving to Annapolis, I have owned and raced sailboats: two J/24s, a Beneteau 29 and a Tartan 30. I have also restored and owned powerboats: a Slickcraft 28 and a Wellcraft 25 WA. I have crewed on ocean races and made boat deliveries all over the world. I belong to the Eastport Yacht Club and support their racing and cruising programs. I am also a ham radio operator (W3IKE) and actively support the Waterway Radio and Cruising Club daily, long range and 40 meter SSB net (waterwayradio.net/). With my extensive boating experience, I will be delighted to help in finding the boat that suits your needs and at the price that fits your budget.
---
John Kaiser • 443-223-7864 • Yachtview.com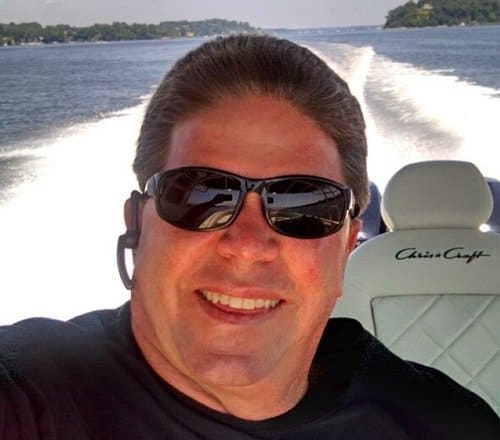 I have been personally (and sucessfully) listing, marketing and selling my select, well maintained listings since 1988 in Annapolis. I offer complimentary dockage in the Annapolis area for well maintained power or sailing yachts to 80'. I will also consider the purchase of your yacht if you are considering trading her or desire an immediate sale! Call me anytime to discuss how I can assist you in becoming your buyer agent or concierge listing and selling agent. I communicate well with all corresponding brokerage agents and work to close sales in less than 90 days from listing.
---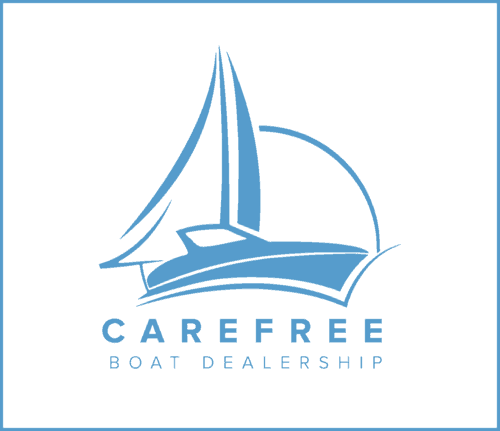 We make boating truly carefree! Included in each sale: 100% customer satisfaction, competitive financing, boat training, USCG safety kit, year-long boat storage (slip or land) at our full-service Fairwinds Marina in Annapolis. Extended warranty also available. Featuring Annapolis' only Evinrude & Yamaha Master Technicians. Stop in, check us out and choose the Carefree lifestyle.


---
Dan Bacot, Jr. • 757-813-0460 • MartinBird.com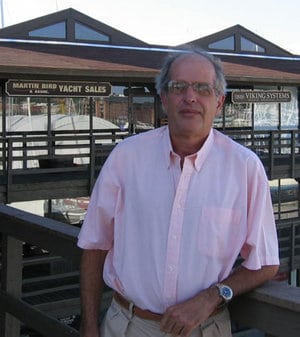 Dan grew up in Annapolis, sailing with his family. Dan and his family have owned both sail and powerboats, from 22 feet to 73 feet. His entire career has been in the marine industry. A boat is a very personal item and finding the "right boat" is an art as well as a science. Buyers and sellers will benefit from Dan's 41 years with new and used yacht sales, marina ownership, boatyard ownership and a lifetime of family boating. Experience, dedication to the process and his true love for boating, makes finding the right boat for you second nature for Dan.


---
Scott Dodge • 410-703-0263 • MartinBird.com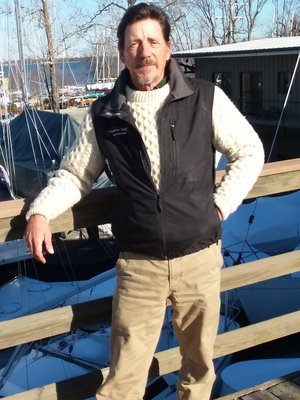 Scott has been involved with boats since he was a small boy in Southern California and later the Eastern Shore of Maryland. During the past 31 years in Annapolis, Scott has sold many new and brokerage boats and has
represented new boat lines including Catalina, Morgan, Tartan, C&C, Farr, Boston Whaler, and Larson to name a few. His job is not only to aid a client in finding the correct boat for their needs, but also to ensure that the purchasing process is as enjoyable as the time you spend out on the water. Let his knowledge and experience work for you to turn your dream into reality.


---
Jeff Martini • 301-502-8615 • MartinBird.com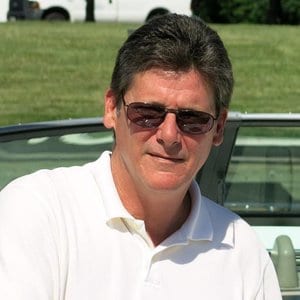 Jeff's love of boating began aboard his Dad's 27' Chris Craft, in the 60's. Over the years he has sold the whole gamut of recreational boats, from Azimut to Zodiac. He has participated in the sale of nearly 2,000 boats. Jeff's real calling, however, is brokerage: helping people sell their boats and finding people to buy them. He feels it's the relationships that makes his profession a joy more than a job. The most rewarding part is taking a buyer from a tentative feeling that they would like to explore boating, and facilitate their transition into a recreational lifestyle that will last the rest of their lives.


---
Dyson Naeny • 410-310-6607 • MartinBird.com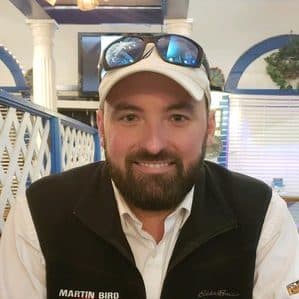 Dyson, a Chesapeake Bay native, has spent his life on the water. At the age of 10 he got his boaters license,allowing him to start exploring a wide range of power and sailboats . He proudly competed on his high school varsity sailing team. Having a passion for sport fishing in the Atlantic, Caribbean and Pacific, Dyson became a first-mate on an offshore, charter fishing boat out of Ocean City, Md. It was there that he started his first yacht management company, the second was when he moved back to Kent Island. Dyson has an excellent professional network in the marine industry. "A fluid experience is always my goal"


---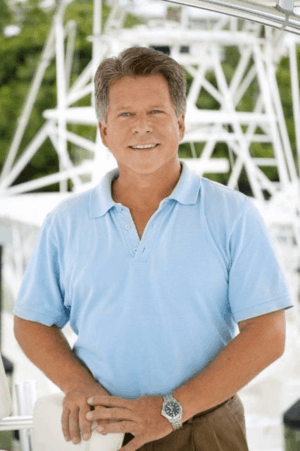 Greg grew up sailing the Texas gulf coast and Mexico. When he moved to Annapolis in 1992 he bought a 44' Trawler and spent the next two years cruising the East Coast and Caribbean. Unfortunately, only Jimmy Buffet actually gets paid to be Jimmy Buffett, so he returned to Annapolis. But the suit and tie never fit quite right again, so he went to work in the industry. For the past 15 years he has been helping clients find the right cruising yachts for their particular dreams, specializing in cruising motoryachts and trawlers. He is a fixture in the cruising community and has the depth of knowledge and experience to match the right boat to the right adventure.


---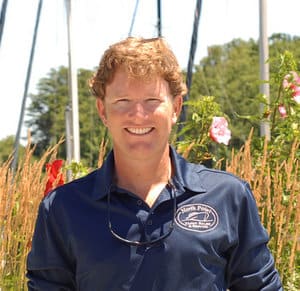 Brad Herndon puts his knowledge, passion and experience to work for his clients. Also grounded in the boatbuilding business, Brad brings extensive experience in powerboats, including inboard and outboard powered sportfishing boats. Fishing, boating and the outdoors have been constant guides throughout Brad's life and career.


---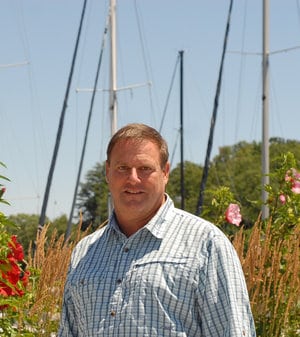 North Point's goal is to make your boating experience fun and rewarding. We provide the highest level of professional service to our clients. Our goal is to find the boat that is right for you, your lifestyle, goals, ambitions and priorities. If you are selling your boat, we will put your treasure in the right hands for the right price. Most importantly, our brokers are experienced sail- and power-boaters. Due to our ongoing involvement in the local boating community, much of our business comes from referrals. We would like to have the opportunity to share our knowledge with you.


---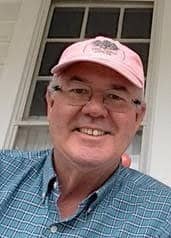 Peter Bass enjoys using his life and career in boats to find just the right boat for a client. Peter has decades of experience in boatbuilding, coastal and offshore sailing and power boating. Peter is a regular contributor to boating magazines. Meet him at: PeterBass.com.


---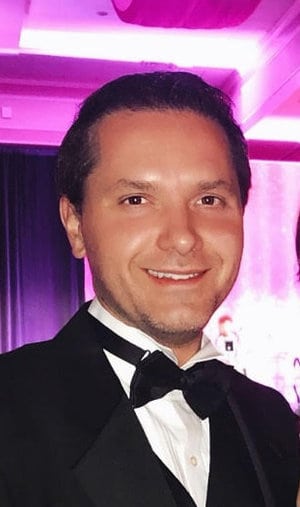 Nick Doetsch was born with a passion for boating. Along with Eric Levin, he co-founded Pasadena Boat Works to provide quality service to local boat owners, and deliver a world of boating to people from all walks of life—whether privileged, or not. They deliver well-built, affordable craft that anyone can enjoy. As dealers for Bulls Bay, Pioneer, Carolina Skiff and Avenger boats, their customers are assured of quality vessels and the competency of a dealership named one of Boating Industry's Top 100 Dealers in all of North America.

---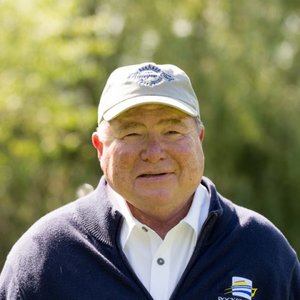 John has lived and worked on Maryland's Eastern Shore for 34 years. He especially enjoys fishing on the Chesapeake Bay. Prior to joining the Pocket Yacht Company, John owned and operated Midlantic Marine, a new boat dealer on Kent Island, as well as managing several large boat dealers. John brings years of knowledge and experience with outboard fishing boats to Pocket Yacht Company.


---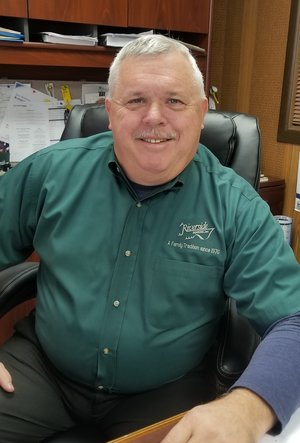 Welcome to Riverside Marine, helping families and friends into the boating community since 1976. Please feel free to check out our website, it's full of the most popular family friendly boats on the bay, bowriders, fishing, dayboats, overnighters, new, pre-owned, brokerage and definitely a boat for every budget. Our Demo Dock is open spring through fall and is full of boats to help guide you with your decision. Bayliner, Crownline and Sportsman Boats, Full-Service Marina, In-water and Lift Slips available, huge Service and Maintenance Department to help care for your investment, Amazon, Ebay Powerseller and In-store Parts Department.


---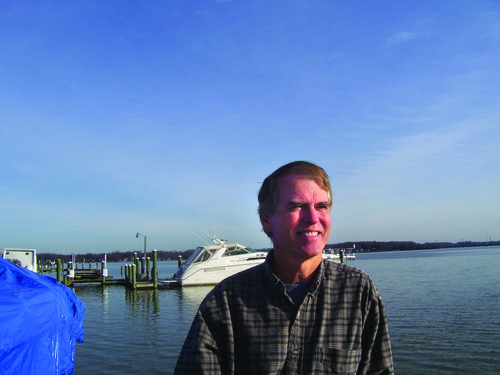 John Curry has been in the boating industry for over 40 years. A retired VP and GM of a Fortune 500 company, he has owned numerous boats from ski boats, cabin cruisers, and SF convertibles, to large triple engine sport performance boats. His knowledge and personal experience of boats on both sides of the transaction have assisted many boaters in completing a deal. "I have a great passion for boating and the Bay lifestyle, and look forward to continuing to help buyers and sellers achieve their goals in this difficult market." Call John and see what his personal involvement can do for you!


---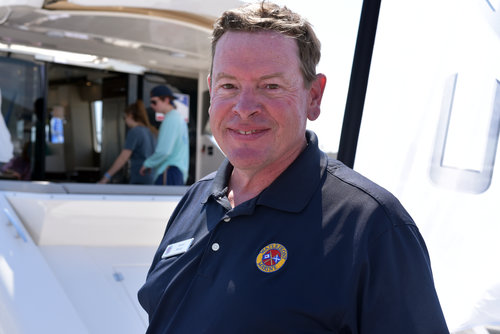 Bruce Staley is a marine industry veteran with over 15 years experience listing and selling everything from motor yachts, long-range trawlers, offshore sportfishing boats, express cruisers, outboard-powered center consoles and walkarounds, and outdrive powered sport boats. Bruce has been recognized as a top salesman from Robalo and other brands during his career. Combine that with a passion for boating and the Chesapeake Bay, Bruce understands the boating needs of families, fishermen, and retirees.
---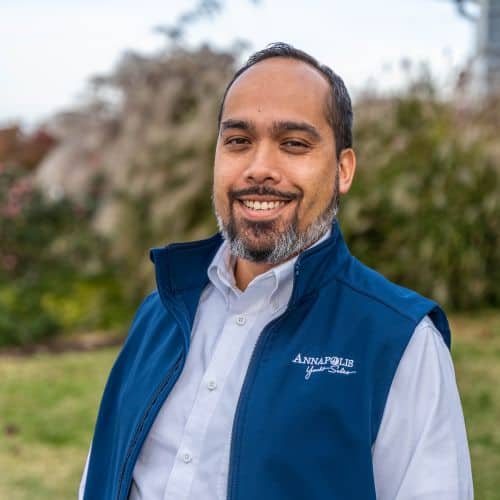 Shaun joined the Annapolis Yacht Sales team in the Fall of 2018 at our Kent Island Office. He was previously a crew member on the well known Schooner Woodwind sail boats in Annapolis, MD. Shaun has worked with a nonprofit focusing on pricing strategy and owned and ran a water taxi company in DC for 5 years. He most recently was selling hovercrafts which piqued his interest in our impressive fleet of power boats. Originally from Toronto, Shaun has called the Mid-Atlantic home since 2003. He and his wife live on the water and enjoy sailing the North end of the Bay, kayaking and crabbing and fishing.

---
Jonathan and Anne Hutchings are the broker-manager team at Annapolis Yacht Sales in Deltaville. They cruised their 35ft monohull from South Africa across the South Atlantic and worked in the Caribbean charter industry as captain and hostess on catamarans. They arrived in the U.S. and established AYS Deltaville in 2005. Jonathan has a lifelong passion for all things nautical. He has sailed since he was 5 years old and has two Atlantic crossings to his credit. Anne started boating in her late 20's and loves the boating lifestyle. They're an experienced team who work tirelessly to make your boating dreams a reality.


---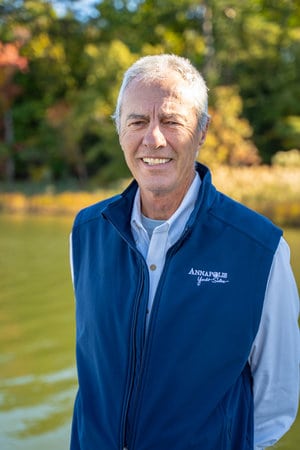 Keith was born and raised in Australia. His interest in skydiving brought him to the U.S. in the late '70s, and through business he ended up in Maryland in 1986. He bought his first sailboat on a whim in 1988 he was immediately hooked. In 2006 Keith bought a Beneteau First 36.7 from Annapolis Yacht Sales, and in 2012 joined them as a broker. With more than 30 years of sales experience, and a great knowledge of sailing, he's committed to making every sale, whether new or used, a fun and enjoyable experience for his clients.


---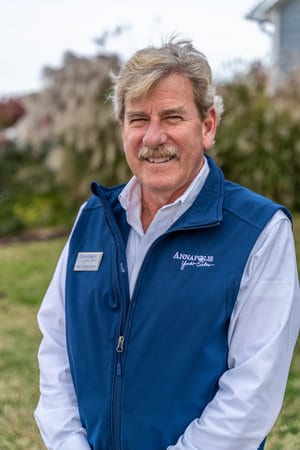 Mike joined the Annapolis Yacht Sales family in 2017 with an abundance of knowledge in the marine industry. He has a degree in Business/Marketing and has continued his boat education through seminars and formal trainings. Mike is the Cruisers Yachts and EdgeWater Brand Specialist, and has experience selling others since 1992, including Sea Ray, Formula, Regal, Chaparral, Beneteau Power, and Monterey. Mike has also been involved in general ownership dealer operations and sets up multiple rendezvous events for clients. Whether selling your boat or helping you find the perfect boat for your lifestyle, he takes great pride in providing the best customer service from start to finish.


---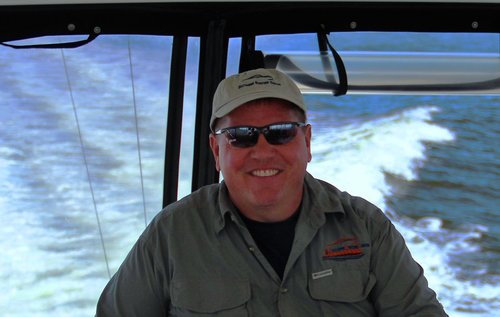 I hail from a well-known marine trades family and have been a familiar face on the Baltimore waterfront since leaving the U.S.Navy in 1985. I joined Baltimore Boating Center in 2008 and have enjoyed working with the owner, Brenda Wilmoth, to grow their brokerage business to the success we enjoy today. The friends I've made through my career in boating are priceless—I've truly enjoyed 30 years in this trade… it's my passion!


---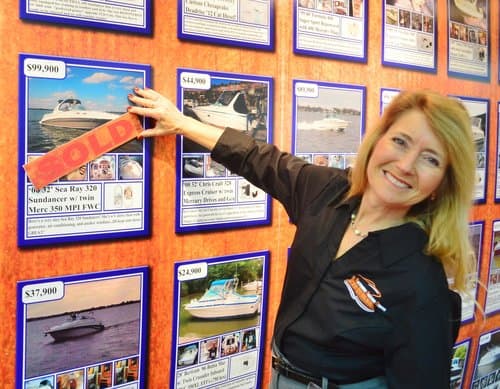 Our parents, Jim & Doris High bought our marina in 1965. Our family is blessed with a life of boating on the Chesapeake Bay. A career in the boating industry came natural as did hard work and having fun too. I'm proud to have helped and introduced so many folks to boating over my career – I would estimate more than 5,000! Baltimore Boating Center is a full service marina on Middle River in Baltimore County offering new boat sales of Kencraft Center Consoles & Skiffs, and we've grown a very successful Yacht Brokerage with four full time brokers – we've truly built the best team around!


---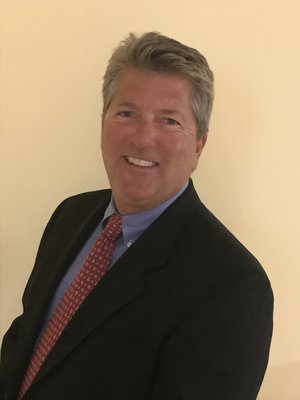 Jimmy Dean has owned all types of boats most of his life and has serviced/managed them for the last 12 years with his Dean's Yacht Services company. Jimmy strived to meet all customers' requirements, including advice on purchasing and selling boats/yachts. After 12 years of serving Bluewater's maintenance needs along the East Coast, he joined Bluewater knowing it is the company for him and his clients. Call Jimmy Dean today to list your current boat and upgrade to your new vessel!


---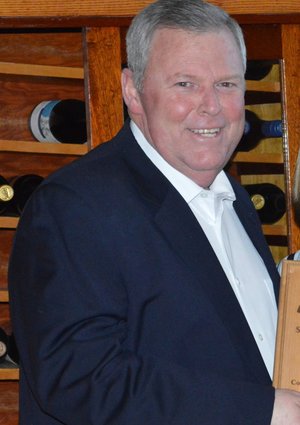 Roger began in the yacht brokerage and sales business in 1995, working for a Maryland-based company which brokered a number of quality production powerboat lines. Having a desire to deal more exclusively with custom and production sportfish, motoryachts and trawlers, Roger moved on to work with Gilman Yachts in 1998, and then in 2004, Roger opened the Maryland Office for Jarrett Bay Yacht Sales. Roger is an active part of the Bluewater/Jarrett Bay team, where he continues to enjoy serving his customers' boating needs. Roger's success in his career is not only due to his vast knowledge of the industry, but also due to the integrity and diligence he demonstrates to his clients.


---
Laird Larrimore • 410-829-2027 • BrewerYacht.com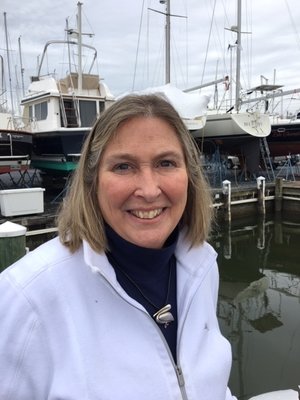 Laird started in the Brokerage industry in 1990 with Oxford Boatyard Yacht Sales in Oxford, MD, involved with power, sail, new and used vessels. As the company expanded she took on more responsibility working as closing agent, as well as managing operations and advertising. When the company sold she missed being a full-time broker, and started with Brewer Yacht Sales—a brokerage with much the same philosophy—treating each client as if they were their only client. In 2018, she opened their sales office at Zahnizers Yachting Center in Solomons, MD, and splits time between Solomons and Oxford. Call Laird to talk about how she can help you smoothly buy or sell your boat.


---
Natalie Palugyai & Ryan Buras • 410-220-0504 • BurasMarine.com
Natalie Palugyai and Ryan Buras launched Buras Marine in 2014, a family-owned small business that has partnered with the best marine industry experts to offer superior semi-customized boats and pontoons. The Buras Marine team is focused foremost on offering its customers an exceptional buying experience and a lineup of premier boats. Buras Marine is excited to announce its 2019 partnerships with Sea Ox Marine, Twin Vee, Rossiter, Starcraft Marine and Starweld by Starcraft.


---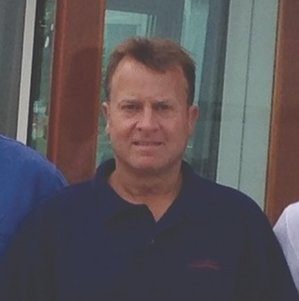 Campbell's Yacht Sales has over four years of experience in the yacht sales industry. It was started as a branch of Campbell's Boatyards and Custom Yachts, which has been a vibrant business for over 25 years. P.J. Campbell has sold boats ranging in size from a small power boat to large power and sail boats. Their office is located at the Bachelor Pt. facility in Oxford, Talbot County, Maryland. In addition to the YachtWorld site, Campbell's Yacht Sales also promotes their boats on their website, in many print publications, and social media sites to get the most publicity for the boats they have listed!


---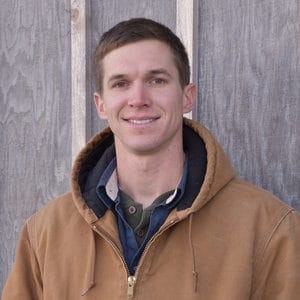 The Chesapeake Bay Maritime Museum's Charity Boat Donation Program is run by director Taylor Williams. From luxury boats to dinghies, CBMM accepts and sells donated boats all year-round, and offers long-standing boat sales and lease/charter operations, as well as the Charity Boat Auction each Labor Day weekend. Whether you donate or buy a boat, 100% of the proceeds go toward supporting the children and adults served by CBMM's education, curatorial, and boatbuilding programs.


---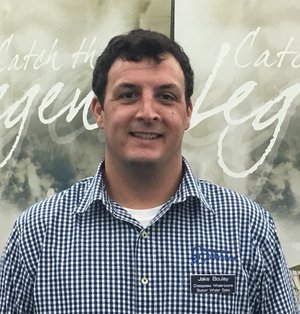 Jake Boulay has been a member of the Chesapeake Whalertowne sales team since 2015. Prior to moving into sales, Jake handled logistics and service management. During his tenure he has gained an in depth knowledge of the Boston Whaler and Mercury Outboard brands. Jake's lifetime of experience on the water gives him a true understanding of the best boat to fit your needs.


---
Rick Boulay Jr • 410-827-8080 • Whalertowne.com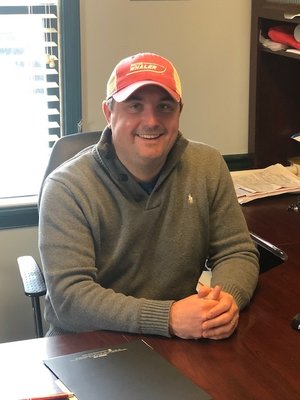 Rick Boulay Jr has been a member of the Chesapeake Whalertowne sales team since 2006. Since joining the sales team Rick has become one of the highest volume sales producers for Boston Whaler nationwide and an expert within the Boston Whaler Yacht program. Whether you are looking for Brokerage Services or New Boat Sales Rick can help you get the boat you are looking for (or looking to sell) quickly and for the best value. Rick is the General Manager of Chesapeake Whalertowne and also a member of the Boston Whaler Design Team.


---
Bart Hiltabidle • 410-827-8080 • Whalertowne.com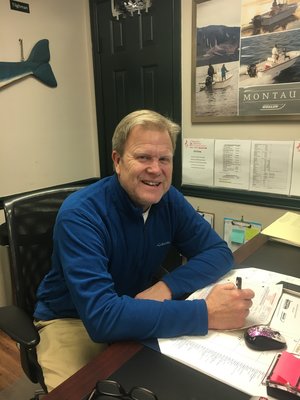 Bart Hiltabidle is one of the most recognized names in the Annapolis boating community. Bart has helped shape Boston Whaler's legacy in the Annapolis area. Whether you are in search of a 13' Super Sport or the flagship Boston Whaler 420 Outrage, Bart has the knowledge and expertise to help narrow your search to the perfect boat. Chesapeake Whalertowne opened a new and exciting location in downtown Annapolis in 2018 featuring waterfront access and an indoor showroom at the base of Ego Alley.


---
Gordon Inge • 804-896-3003 • DYCBoat.com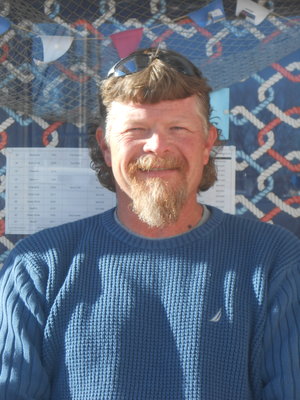 Gordon Inge, Chesapeake Yacht Sales Yacht Broker, has years of experience in boating, service and sales. CYS and Deltaville Yachting Center, located on Broad Creek in Deltaville, Va. has been owned/operated by Lew and Onna Grimm for 18 years. Named 'Best of the Bay', 'Best Place To Buy A New Boat' and 'Best Boating Facility'. CYS is a dealer for new Catalina Yachts from 12' to 55'. With a large inventory of preowned power and sailboats onsite, or by doing a professional search, Gordon will get you in the right boat for your needs.


---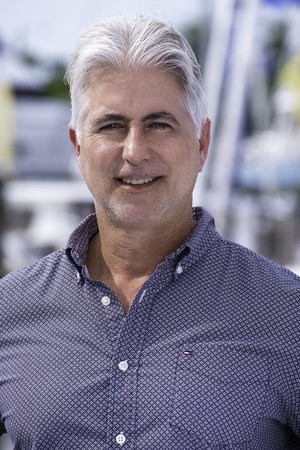 Nick Stamoulis has over two decades in sales management and a lifetime in boating. In 2015 Nick moved to South Florida where he was successfully managing and training salespeople in yacht dealerships. One of which became dealer of the year under his leadership. In 2018, Nick was offered the sales management position at Clark's Landing Yacht Sales. Nick is excited to be in the Annapolis area. He still wakes up every day ready to learn more and to help people find their perfect boat. Nick brings with him his years of experience and his reliable, honest sales techniques.


---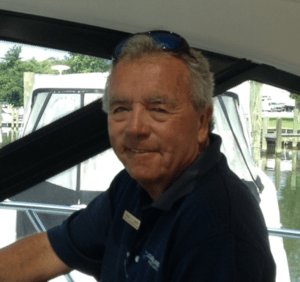 After a successful 36 year career in medical equipment sales and management with a premium on exceeding customer expectations, Paul came back to what he loves—boats. I joined Clarks Landing in 2007. My boating background includes a USCG Master license for vessels to 25 tons and as a fly fishing guide. My emphasis is on repeat and referral business from satisfied customers. Clarks Landing is a perfect fit for my business background. We sell fun – which can enhance family lifestyle.


---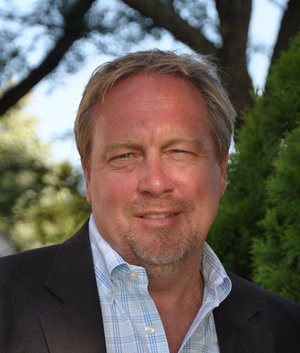 David Robinson is a native of Maryland's Chesapeake Bay region. He has spent his entire life boating in the Chesapeake Bay, Florida and Bahamas at the helm of a wide variety of vessels. David has gained an extensive knowledge and expertise in many aspects of boating and achieved his United States Coast Guard Merchant Mariner's Master's License. David currently works as a broker for Curtis Stokes & Assoc. in Maryland and Florida and enjoys connecting buyers and sellers in the boat buying process throughout the eastern seaboard. David's expertise makes the purchase process enjoyable and simple.


---
Mike Titgemeyer, CPYB • 410-269-0939 • CrusaderYachts.com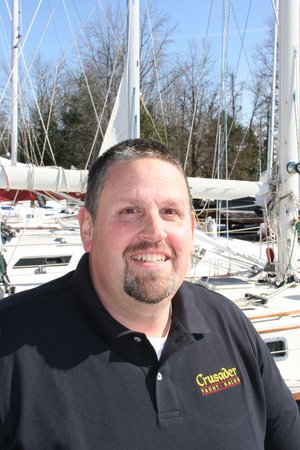 Crusader Yacht Sales is a dealer / broker in Annapolis. Our office is conveniently located at Port Annapolis Marina on Back Creek. We specialize in cruising sail boats and downeast / traditional power boats. All of our brokers are experienced boaters and passionate about sharing their experiences and expertise. CYS are dealers for Tartan Sailboats & Legacy Power Boats. We also offer complete brokerage services for sail and power. Our office is located in Annapolis at Port Annapolis Marina on Back Creek. Contact any of the CYS brokers for a professional and personal sales experience!
---