Sure, you can live by the Bay without a boat, but should you? Here, courtesy of our readers, are some of the reasons the Chesapeake looks better from the water, with our staff picks and the sage advice of our cruising editor, Capt. Jody Argo Schroath.
---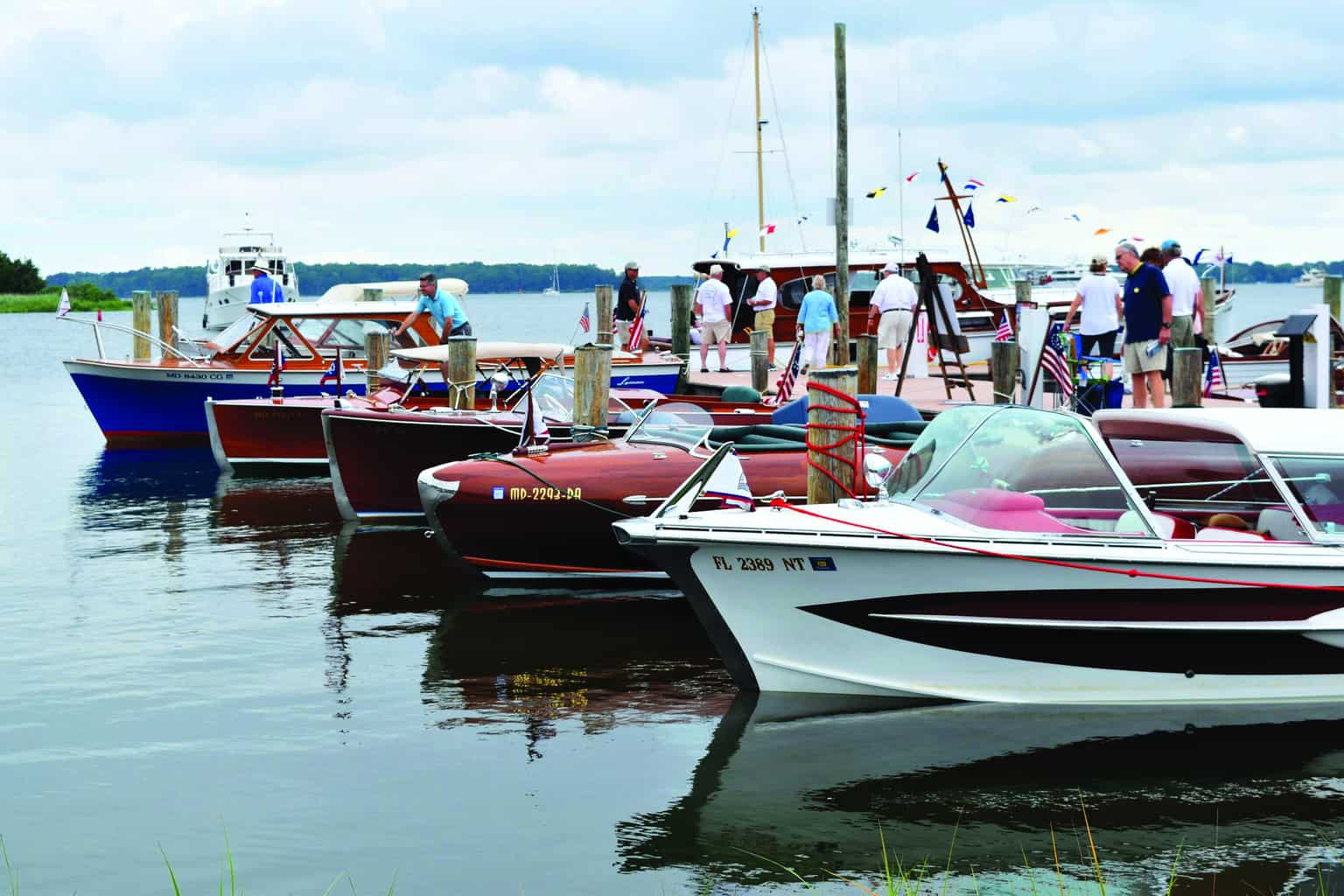 Best Cruising Grounds

With easy access to Knapps Narrows, Cambridge, Oxford, and St. Michaels, the Choptank provides plenty to explore from the water. It's also home to anchorages aplenty, if you want to spend the night on the hook.
---

---
Best Weekend Cruise Destination

St. Mikes is without a doubt the most popular destination on the middle Bay, a quaint Chesapeake town home to the world-class Chesapeake Bay Maritime Museum, shops, a winery, and some great restaurants.
---

---
Best Place to Trailer Your Boat

Located at the tip of Virginia's Middle Peninsula, Deltaville is bounded by the Rappahannock to the north and the Piankatank to the south, making it the perfect launch point to explore some of the best Chesapeake cruising waters.
---

---
Best Raft-up Spot

This spot near the mouth of the Wye River is perfect for getting together with a few friendly boats and, if you time it right, you may even enjoy an on-the-water concert at the annual Shaw Bay Raft-Up & Party in September.

---
Best Place to Paddle

There's a lot to explore on this 18-mile stretch of the Potomac River, designated a National Marine Sanctuary this year. It contains the wrecks of 118 WWI-era steamships and home to Native American and Civil War historic sites.
---

---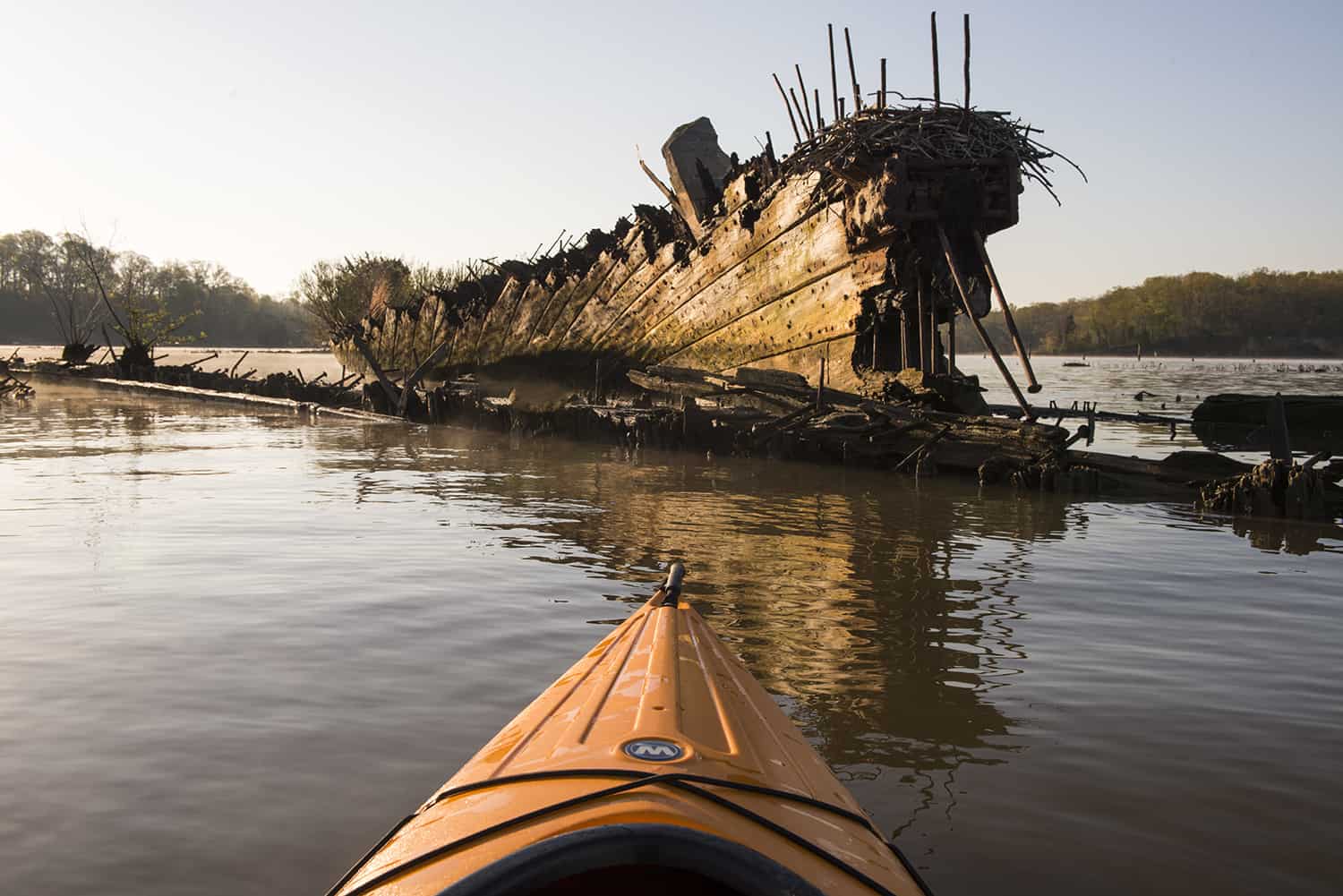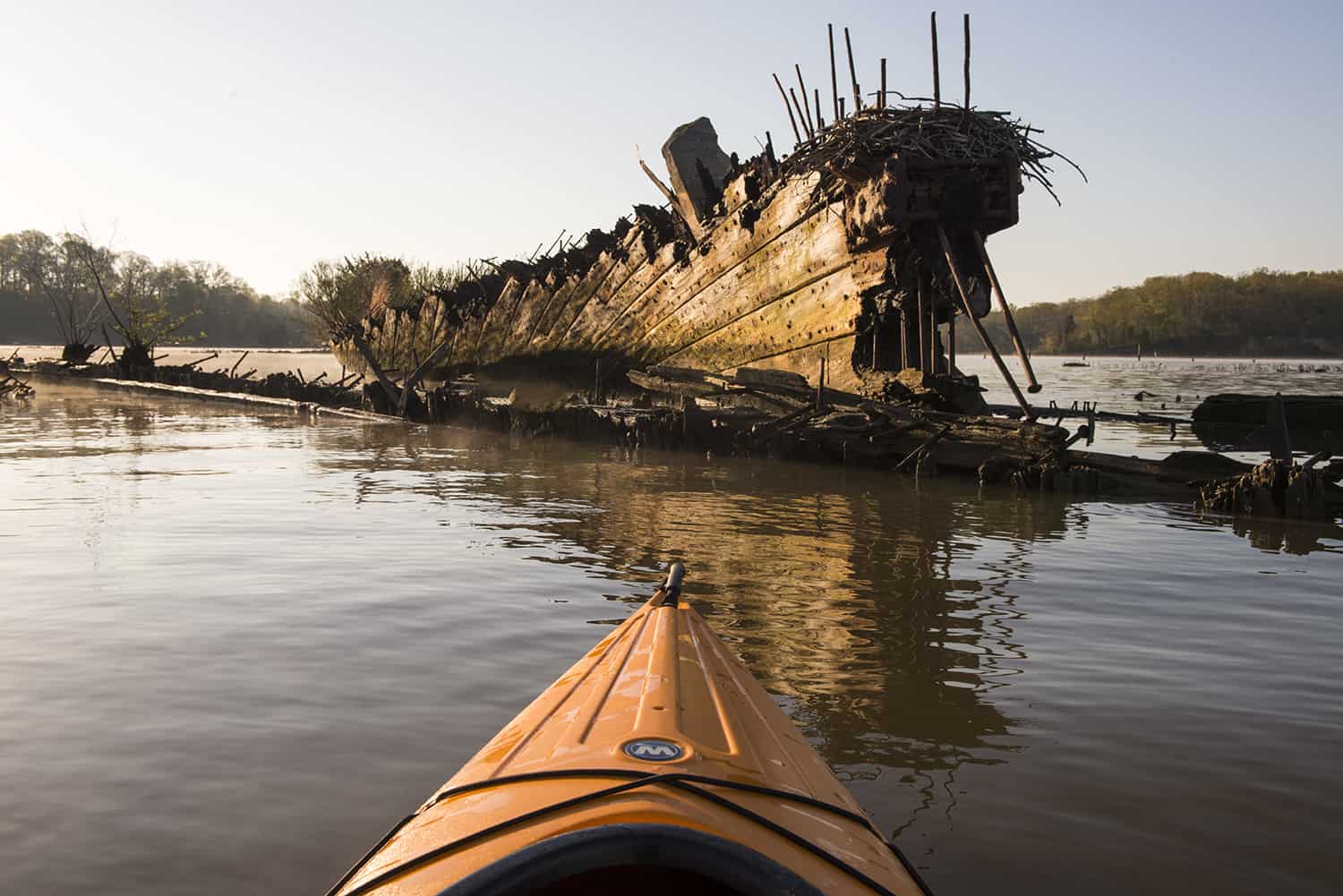 Best Place to Sail

Seven substantial marinas and Skipper's Pier Dockbar anchor the support system for Herring Bay cruisers, and it's located on the Western Shore within easy driving distance from the metro areas. From there you have deep-water access into Herring and Chesapeake bays far from the maddening crowds up north where the Bay pinches down at the Bay Bridge, Annapolis, and Baltimore.
---

---
Best "Are you sure we're still on the Chesapeake?" River

I highly recommend you make a trip up the beautiful Pocomoke. After a little tediously narrow and shallowish section at the entrance, the river becomes deep, winding and about as beautiful as it gets. Stop at Pocomoke City and then, if you can clear a 35-foot bridge, go on up to Snow Hill. Dock the boat and then go across the road to the canoe livery to take a jim-dandy kayak trip back into town.

The James River is a terrific trip in itself, but if you can clear the 50-foot fixed bridge at its entrance, make a side-trip up the hauntingly beautiful Chickahominy River. It twists and turns its way north, side-stepping stands of knobby-kneed cypress trees. It's unlike anywhere else on the Bay.
---
Best Place to Show Off

The winner by a landslide. Ego Alley, the longtime nickname of the channel running down to Market Square, has the advantages of being crowded with yachts, narrow, and in full view of a couple of waterfront bars, making any miscalculations costly and embarrassing. All of which adds up to a perfect spot to show off your new paint job, just don't scratch it!
---

---
Best Place to Fish

The Flats, up at the top of the Bay, hold largemouth bass and catfish, but the place is most famous for rockfish, particularly in the Spring catch-and-release season as they stage before spawning in the fresher water fed by the Susquehanna.
---

---

---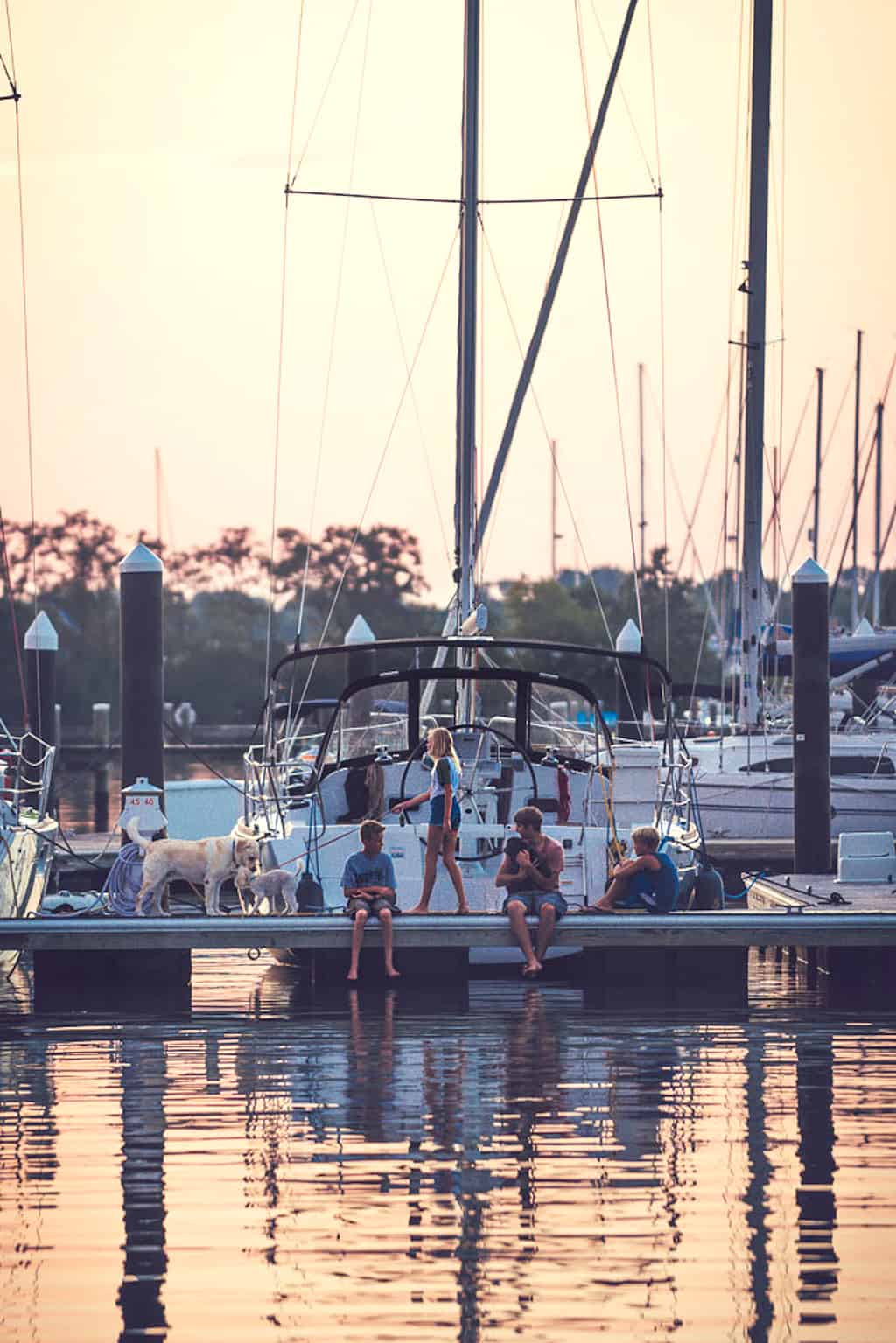 Best Place to Rent a Boat

Baysail offers captained and bare boat charters (with competency references) so you can explore the Bay for a day or longer. Offerings range from 22-foot daysailers all the way up to a Beneteau Oceanis 41 for longer trips.
---

---
Best Sightseeing Boat

Take a sunset cruise from Rock Hall or one of their other daily cruises (five a day) aboard the 43-foot Morgan center-cockpit sailboat Island Girl with up to six guests and explore Swan Creek or the open Bay.
---

---

---
Best Spot to Anchor

Beautiful forested shorelines surround the mouth of Still Pond Creek, a popular anchorage that can get crowded on weekends in the summer. For better wind protection, a narrow entrance leads to a protected area of the creek with plenty of room to drop the hook.
---

---
Best Resort Marina

Herrington North covers all the marina basics—water, electric, restrooms, laundry—but it's the extras that make it a resort. Pool? Check. Jacuzzi? Check. Outdoor movie nights, a dock bar, and a firepit? You guessed it. Check.
---

---

---
Best Clean Marina

Maryland and Virginia started their "Clean Marina" programs about 20 years ago to encourage marinas to adopt environment-friendly measures. When they made the first list in 1999, Herrington South was on it, and it remains so today, not a bad record.
---

---
Best Marina for Liveaboards

If you've made the plunge to live aboard, you'll want to keep your boat somewhere with great shore facilities. Port Annapolis has everything you need, from laundry to workout rooms and the extremely important bath-house close to the water, to make your liveaboard-life comfortable.
---

---

---
Best Place to Slip Through Time

Enter the breakwater at the Little Wicomico River and you'll soon find yourself cruising the Chesapeake Bay of the 1950s: work boats offload at plants, crops ripen in a checkerboard of farm fields, quiet country roads dead-end at the water, white frame homes dot the banks and the Sunnybank-Ophelia cable-drawn ferry, which has been operating since 1906, connects Sunnybank with Ophelia. Choose any of a variety of anchorages or tie up at either Smith Point Marina (call for the best route in) or Cockrell's Marine Railway. Both have fuel.
---
Best Marina for Transients

Located at scenic Rock Hall, there's plenty to get out and see if you're just passing through, including the Waterman's Museum just steps away, and if you're looking for serious luxury, dock the boat and rent a room at the Inn at Haven Harbour's collection of five buildings close by.
---

---

---
Best Overall Marina

Herrington North, on the Western Shore, gets rave reviews for its staff and facilities (they also won Best Resort Marina), and it's a clean and friendly place, with stuff to do for the kids and the adults, and on-site contractors to take care of the boat as well.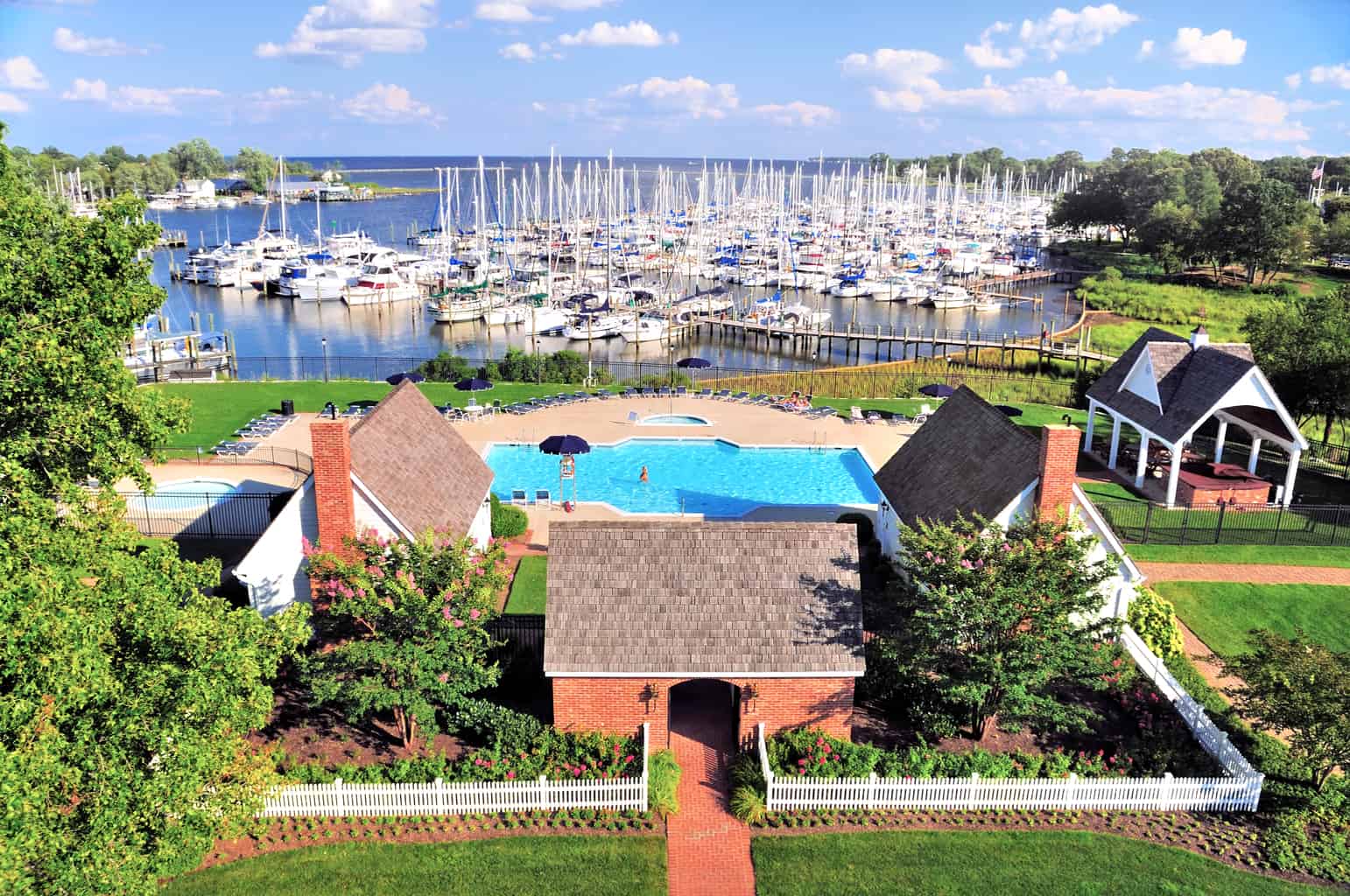 ---

---

---
Best Small Marina

Located on Rockhold Creek above the fixed bridge that connects Deale to Tracys Landing, this no-nonsense powerboat marina offers the essential swimming pool, clubhouse, fish-cleaning station, 64 slips, covered dry-stack storage, TravelLift and fork-lift launching, and full engine and general boat maintenance and repair capabilities.
---

---

---
Best Dockmaster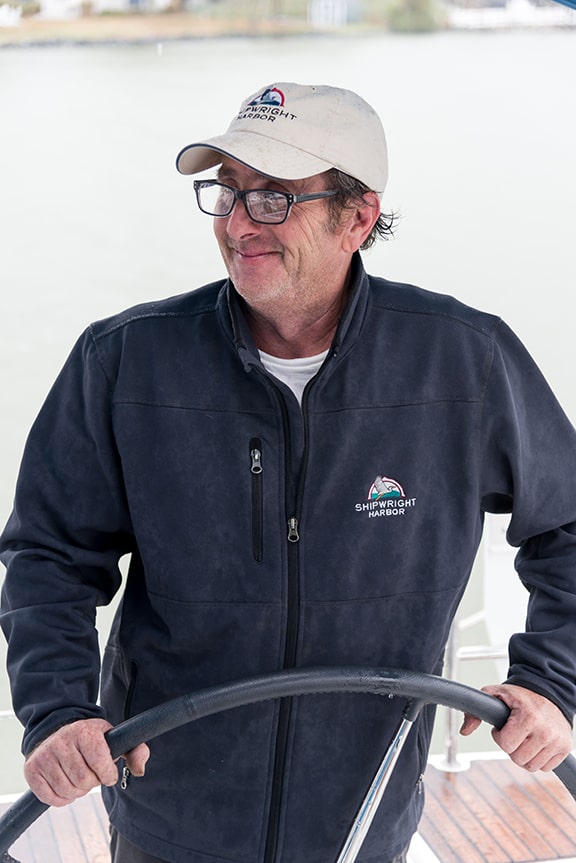 A trusted reader sums it up with, "Scott is a wealth of boating knowledge, and he's always eager to lend a helping hand. He works tirelessly with a genuine passion to make boating easy and convenient for slip-holders. Scott lives the lifestyle. He's the best."
---

---
Best Fuel Dock

According to folks in the know, this busy fuel stop on Spa Creek in Annapolis has, "the friendliest, most efficient staff around," The management team has been steadfast and constant for more than a decade.
---

---

---
Best Boatyard

An Annapolis favorite on a protected spot on Back Creek, Jabin opened his yard in 1959, and today, two generations of Jabins are running this full-service facility.
---

---

---
Best Marine Engine Mechanic

Mike Conner has been, "coming home to the marina since he was born." His family has always lived next door. His dad Brian has been the chief mechanic at the place since 1982. He took over from the original owners at age 20 and has owned and run it ever since. Mike learned his skills on the job beginning at age 14 and has accumulated certified gas and diesel expertise including Yamaha, Volvo and ABYC standards. Marine engine work is in his DNA.
---

---

---
Best Marine Electrician

ABYC-certified, Ryan McQueeney and his crew, based at Herrington Harbor North, has become a significant player around the big and little game-fishing, sailing, and cruising boat world. His bread and butter business is represented by the voters with Chesapeake-based boats of any size and make. Meanwhile, major national and international programs have him on speed dial.
---

---

---
Best Place to See Classic Bay Workboats in Their Natural Habitat

The Poquoson is a great place to visit for its austere marshland and variety of wildlife. It is also the only place on the Bay where you can take an airboat ride. Beyond all that, it's the place to come to see dozens and dozens of classic Bay-built workboats. This is the kind of place where people don't tell you what kind of boat they have but rather who built it. Stop by York Haven Marina on Bennett Creek (home of the air-boat ride) and Smith's Marine Railway on Chisman Creek. The Smith family has been operating the marine railway since 1842, making it the oldest on the East Coast.
---
Best Canvas Shop

Owners Dan Oldale and Donna Milliman are no strangers to our Best of the Bay polls—they took the top slot last year—and with more than 50 years of combined experience, they can handle everything from Bimini tops to cushions for your boat.
---


---
Best Sailmaker

Formerly Ullman Sails (the name changed while this issue was coming together), Jerry Latell's loft in Deltaville has been cranking out quality canvas for more than 30 years.
---

---
Best Learn-to-Sail Program

This Tracys Landing-based school offers advanced courses too, but its beginner sailing courses range from theory to proficient sailing in good conditions. They also offer a chance to try it out before you commit to a full course with a few hours on the water.
---

---
Best Beginner's Powerboating Program

The venerable school for mariners (and CBM sister-company) offers two levels of their Jr. Captains Course and a Women at the Wheel program to build on-the-water skill and confidence for beginners.
---
Best Boat Race

This is a charitable sailboat race across the mouth of the Bay from Norfolk (Little Creek) to Plantation Light at Cape Charles and on to a grand party at the Oyster Farm and a cruise back the following day. It's huge.
---

---
Best SUP/Kayak Business

Chesapeake Paddle Sports offers a way to dip your oar in the water without fully taking the plunge into a major purchase by renting kayaks and stand-up paddleboards and offering lessons and tours ranging from an eco-tour of the creeks around their Deale location to paddle board yoga lessons.
---

---
Best Fishing Captain

Gatling has more than 40 years of experience fishing the Bay andoffers trips aboard his 46-foot semi-deadrise Lara Lynn VI. Depending on the season, he goes for rockfish and bluefish, or bottom fishes for white perch and catfish.
---

---
Best Light Tackle/Fly Fishing Guide

Tony Moreira travels light in his 20-foot, Jones Brothers center console, but packs all the gear you'll need (plus coolers) to chase stripers, bluefish, Spanish mackerel, speckled trout and more.
---

---
Best Tall Ship

Baltimore's Pride II went through some rocky financial seas recently, so it's good to see them sailing to the top of the Best of the Bay and heading out to explore the Bay and beyond.
---

---

---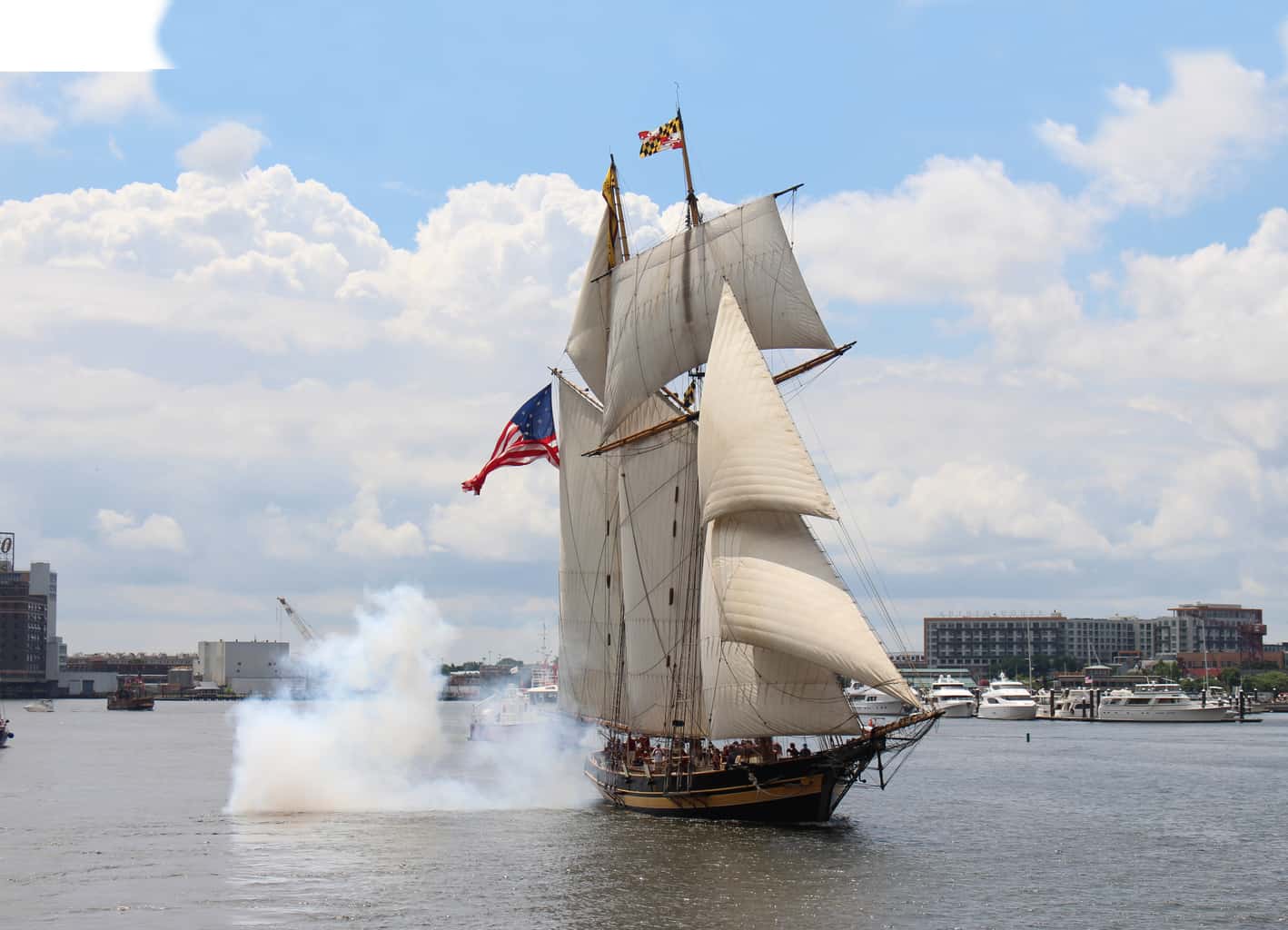 Best Boaters' Meetup

It's been about 18 years since Dick Franyo created BYB&G and his plan to create a family-friendly haven for sailors, anglers, movers, and shakers has succeeded far beyond the dream, and is now heralded as one of the top ten sailor bars in the world thanks to the bright maritime ambiance, excellent food, pint drinks, award-winning crabcakes, and a calendar full of fun and philanthropic community events.
---

---
Best Boat Show

The U.S. Sail & Powerboat shows hit the historic docks of Annapolis every Fall and draw people and boats from as far away as Australia to see the latest and greatest boats and products.
---

---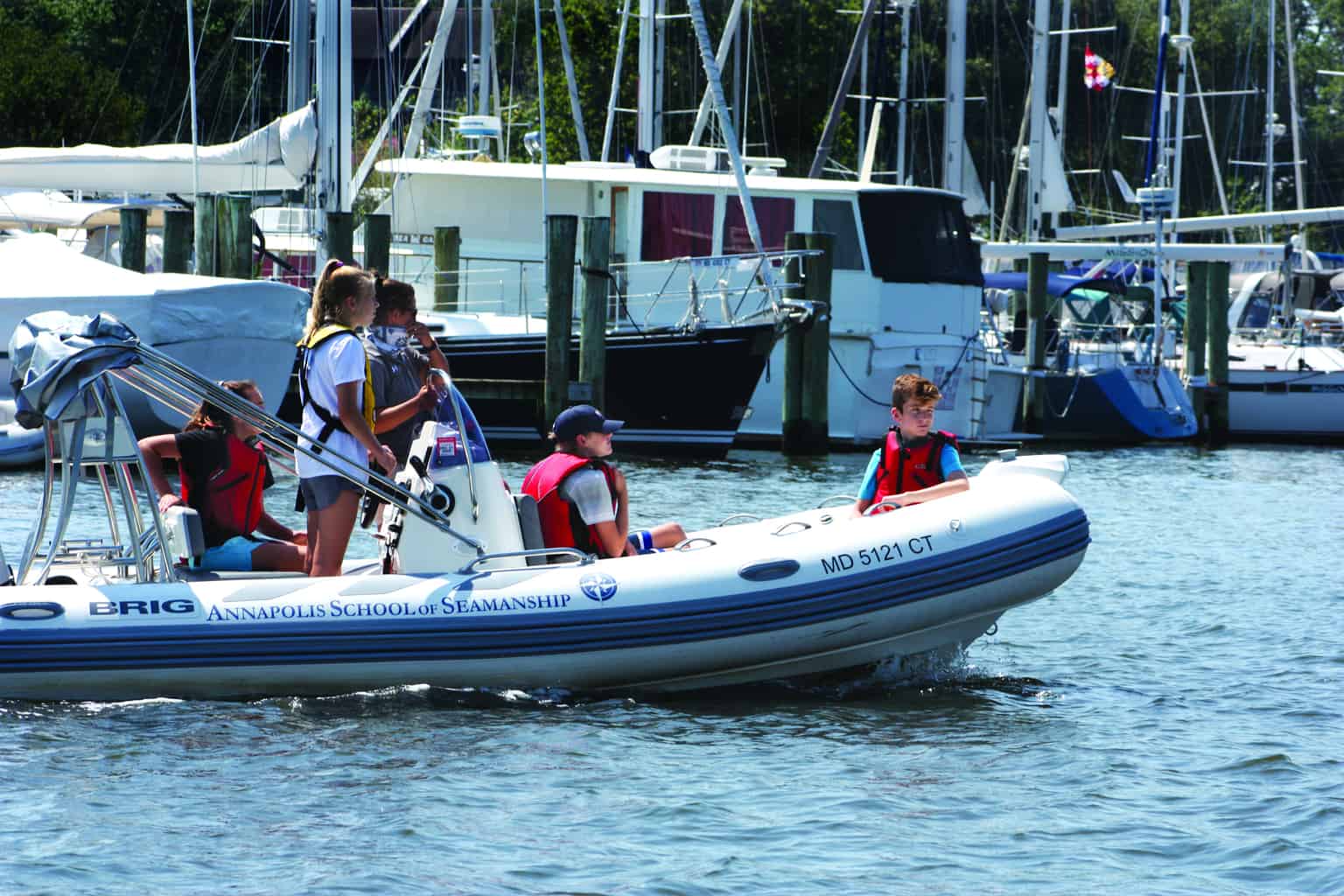 Best Boating Festival

Father's Day weekend at the Chesapake Bay Maritime Museum is the best time and place to drool over classic boats on the Bay. The event includes meticulously restored boats, a nautical flea market, and the "Field of Dreams"—boats you can buy and take home to fix up and eventually show.
---

---