Got a craving for crabs? A hankerin' for oysters? CBM readers voted on their faves for those Bay classics and more. CBM staff added our two cents with staff picks, with special shout-outs from our well-traveled cruising editor Capt. Jody Argo Schroath.
---
Best Restaurant

Head Chef Steve Quigg made the move to Chestertown from Rock Hall five years ago, and has made a home in the historic Imperial Hotel, where the Kitchen's casual fine dining and locally-sourced ingredients have made it a favorite among locals and travelers alike.
---

---

---
Best Bay-to-Table Restaurant

Chef Walter Wilke mixes Italian, Creole, and Chilean influences into his "cuisine without borders," seeking out the best local watermen and farmers have to offer on Virginia's Middle Peninsula.
---

---
Best Oyster Bar

This "tasting room" for the Rappahannock Oyster Co. has taken on a life of its own, with small-plate raw and grilled offerings on the banks of the eponymous river. The menu is heavy on the oysters, obviously, but stretches to include other seafood dishes, paired with craft beers and an extensive wine list.
---

---
Best Crab House

Everyone on the Bay has their go-to crab house, and judging from the way the votes poured in, Waterman's is the top of the list for a lot of folks. Featuring all the expected Chesapeake fare, Waterman's overlooks Rock Hall Harbor and offers live entertainment most nights to go with your crab feast.
---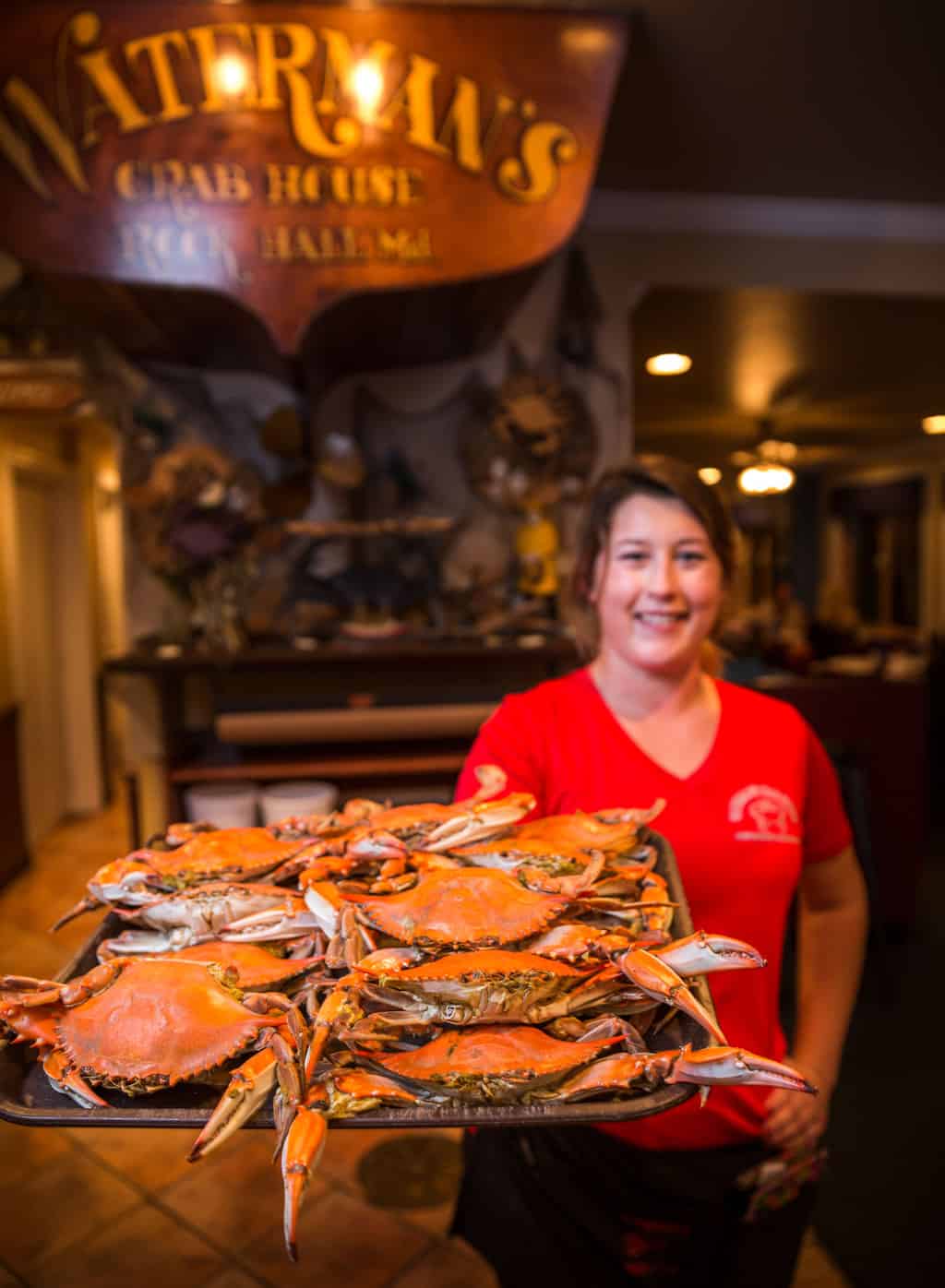 ---

---
Best Brunch

Let other meals hurry past, Sunday brunch is for relaxing, and Pearl on Main offers great Bay-centric options, including four types of eggs benedict and a brunch buffet.
---

---

---
Best Burger Joint

NN Burger's menu is exactly as big as it needs to be, dominated by mouthwatering burgers from the classic cheeseburger (American, lettuce, tomato) to the Top Notch (wagyu beef, black pepper bacon jam, aged swiss, sautéed portobello mushroom, roasted garlic truffle aioli). There's even a lump crab-topped burger.
---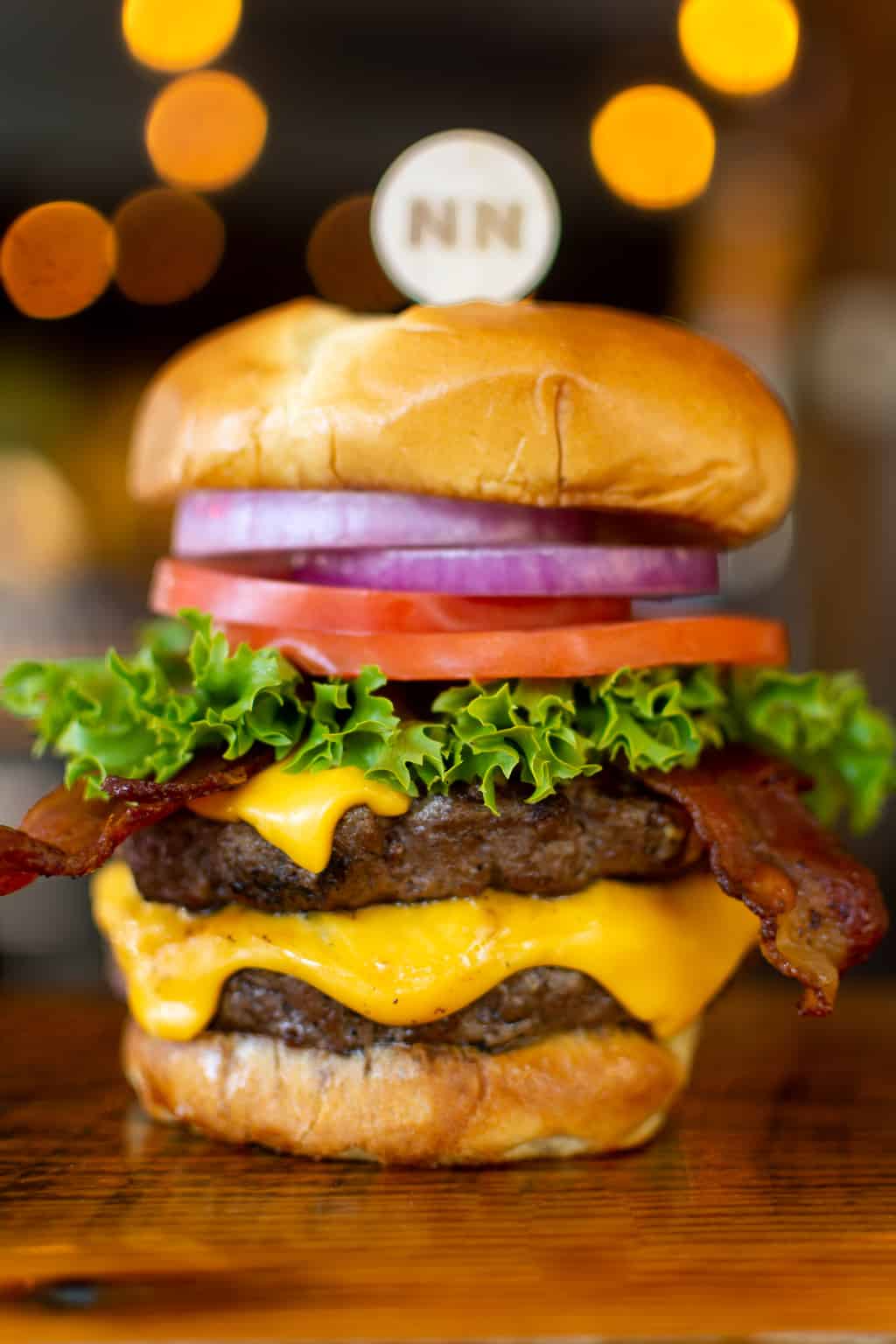 ---
Best Place to Eat Like Your Ancestors

Here's your chance to enjoy fine Neanderthal cuisine—and I mean fine—in a small colonial-Virginia-tobacco-town setting. Something Different serves smoked meats and barbecues to die for, as well as homemade ice cream and desserts, in-house roasted coffee and peanuts (not together, of course). Choose a marina on Urbanna Creek and you'll be in the middle of Urbanna, which of course offers much more than meat.
---
Best Breakfast

Smithfield Station is great for lunch and dinner anytime, but on Sunday mornings they offer omelet and waffle stations and a rotating menu of breakfast favorites at their spot overlooking the Pagan River.
---

---

---
Best Local Coffee Shop

A terrific place to grab a cup of joe (or a glass of wine) and enjoy a light lunch and free wifi. Their paninis and pastries get raves, as does the outdoor, dog-friendly seating area.
---

---

Best Bar

Don't be fooled, the Hole in the Wall is actually pretty nice, with a view that makes the most of its waterfront location. It's a lovely spot to pull up a stool and watch the world go by.
---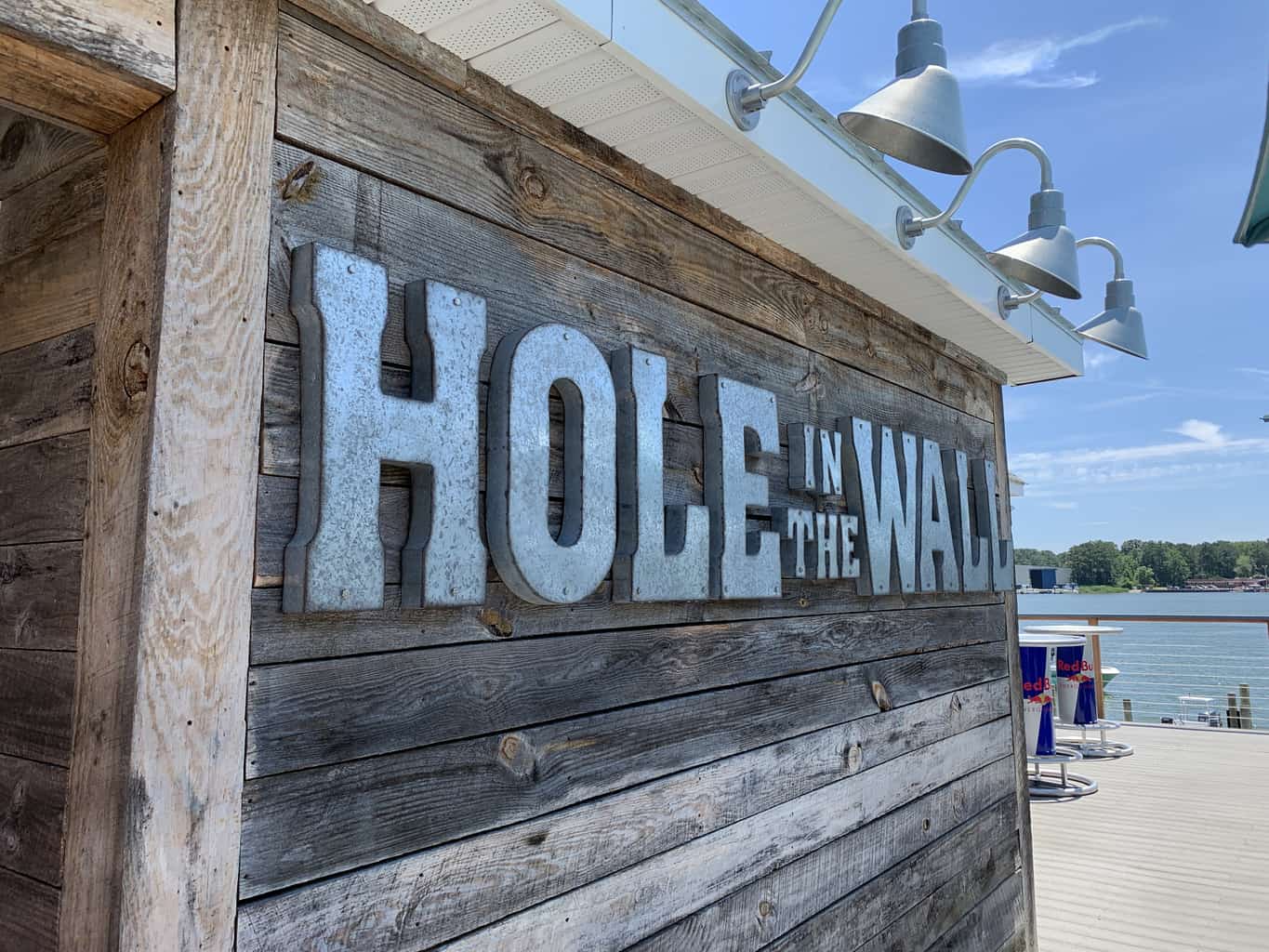 ---
Best Bartender

Pat Brown is a returning champion to these pages, having won "Best Dockside Bartender" in 2018. Smithfield says everyone knows and loves this veteran mixologist of more than 20 years.
---

---
Best Brewpub

Kilmarnock's first brewery is only open Thursday through Sunday because they spend the rest of the week brewing such Euro-centric favorites as Edelweiss IPA and Escape from Cologne Kolsch.
---

---
Best Brew

In the six years since they took over a former pool hall and bowling alley in Cambridge, RAR (it stands for Real Ale Revival) has spread far and wide across Bay Country. Nanticoke Nectar and Country Ride have become standard go-to brews, and their special releases are always interesting and tasty.
---

---
Best Winery

Paul and Katie Krop took a Northern Neck sand and gravel mine and built a vineyard and winery that now spans nearly 25 acres of vines and won six Virginia Governor's Cup-winners in 2019 alone.
---

---

---
Best Distillery

Before Lyon came along, we had no idea there were so many kinds of rum. The self-described "micro distillery" in St. Michaels produces seven flavors year-round, with an additional three seasonal releases, and that's not even counting their ultra-small batch rye and malt whiskeys.
---

---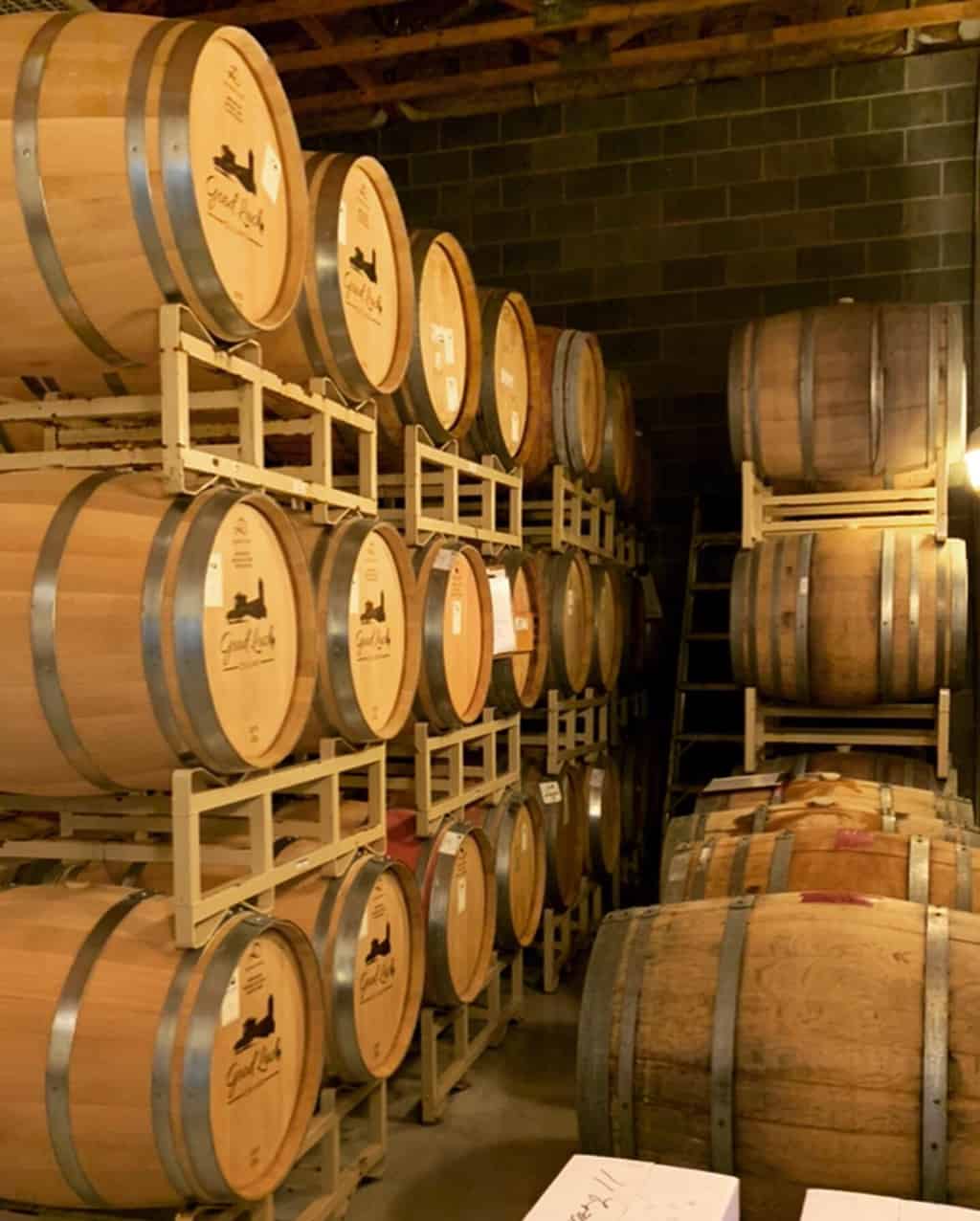 Best Cocktail

From its humble beginnings at the Harborside Bar & Grill in West Ocean City circa 1995, the Orange Crush is now available Bay-wide, with countless variations on the theme, but they all have one thing in common: they are the perfect summertime complement to a Chesapeake sunset.
---

---

---
Best Outdoor Dining

Not to burst any bubbles, but this Mathews, Virginia eatery is not, in fact, a hole in the wall. The picturesque casual dining favorite takes its name from a spot in the bay near Sandy Point, and you can tie your boat up at the dock outside and keep an eye on it from the deck while you eat.
---

---
Best Maryland Crab Soup

Pearl on Main is a fairly new addition to Rock Hall's dining scene, but they've clearly gained a following. Executive chef Paul Brinkley grew up in the area, and his knowledge of local farms and suppliers might be what propels his traditional Maryland crab soup to the top of our poll.
---

---
Best Cream of Crab Soup

Skipper's has long been a popular spot for crab- and oyster-based delicacies (or both—"crab-crusted oysters") and their cream of crab soup has obviously won them some fans in this crowded field.
---

---

---
Best Crab Cake

This is always a hotly contested category, but The Kitchen has been taking home Best Crab Cake Awards since they were located in Rock Hall. Jumbo lump, no filler, and served with a roasted tomato tarragon remoulade.
---

---

---
Best Crabcake Sandwich at
the Place You've Never Heard Of

Another sentimental favorite. Quades's Store has been at Bushwood Wharf since the steamships delivered goods and people up and down the Bay. The family recipe has now been passed down to the latest Quade generation, so when you bite into one of their crabcake sandwiches you are tasting the history of the Chesapeake. It's simplicity itself . . . with a kick.
---

If you have a draft of less than 4 feet, you can follow the west channel from the Bay to Tylerton Town Dock. Otherwise, stop in Ewell at Smith Island Marina and dinghy down to Tylerton. Whichever way you get there, get there for lunch and order the crabcakes at Drum Point Market. You're welcome.
---
Best Seafood Market

Whether you're looking for prepared crab cakes, a bushel of oysters, or something more exotic, this family-owned seafood processor and wholesaler has been selling direct to the public at their market for nearly 40 years.
---

---

---
Best Farmers Market

Let's face it, all farmers markets are great and the best one is the closest. But should you be in the Chestertown area, this Saturday morning mainstay has dozens of local producers bringing the goods, and it runs from mid-March to just before Christmas.
---

---
Best Ice Cream

The Creamery has a pretty good origin story, as these things go—the founder grew up in Scotland, above an ancient Italian ice cream parlor, and learned the esoteric arts of ice cream-making there before bringing his secret knowledge to Oxford, where you too can reap the rewards.
---

---

---
Best Food Truck

Irvington native (and Dredge chef) Bryan Byrd serves up seafood from the Rappahannock and environs out of his mobile food truck, and his shrimp tacos, oyster po' boys, and fried sugar toads have won raves wherever he travels.
---

---
Best Oyster Stew

Bryan Byrd's less mobile venture, Dredge was a natural outgrowth of his food truck and their famous oyster tacos. His cream-based oyster stew stars wild-caught Rappahannock oysters with collard greens, country ham, and sweet onion.
---

---
Best Oyster Festival

Urbanna draws some 60,000 people every year to its oyster festival—120 times its regular population—and they get to sample every dish and aspect of the humble shellfish that keeps the Bay humming along.
---

---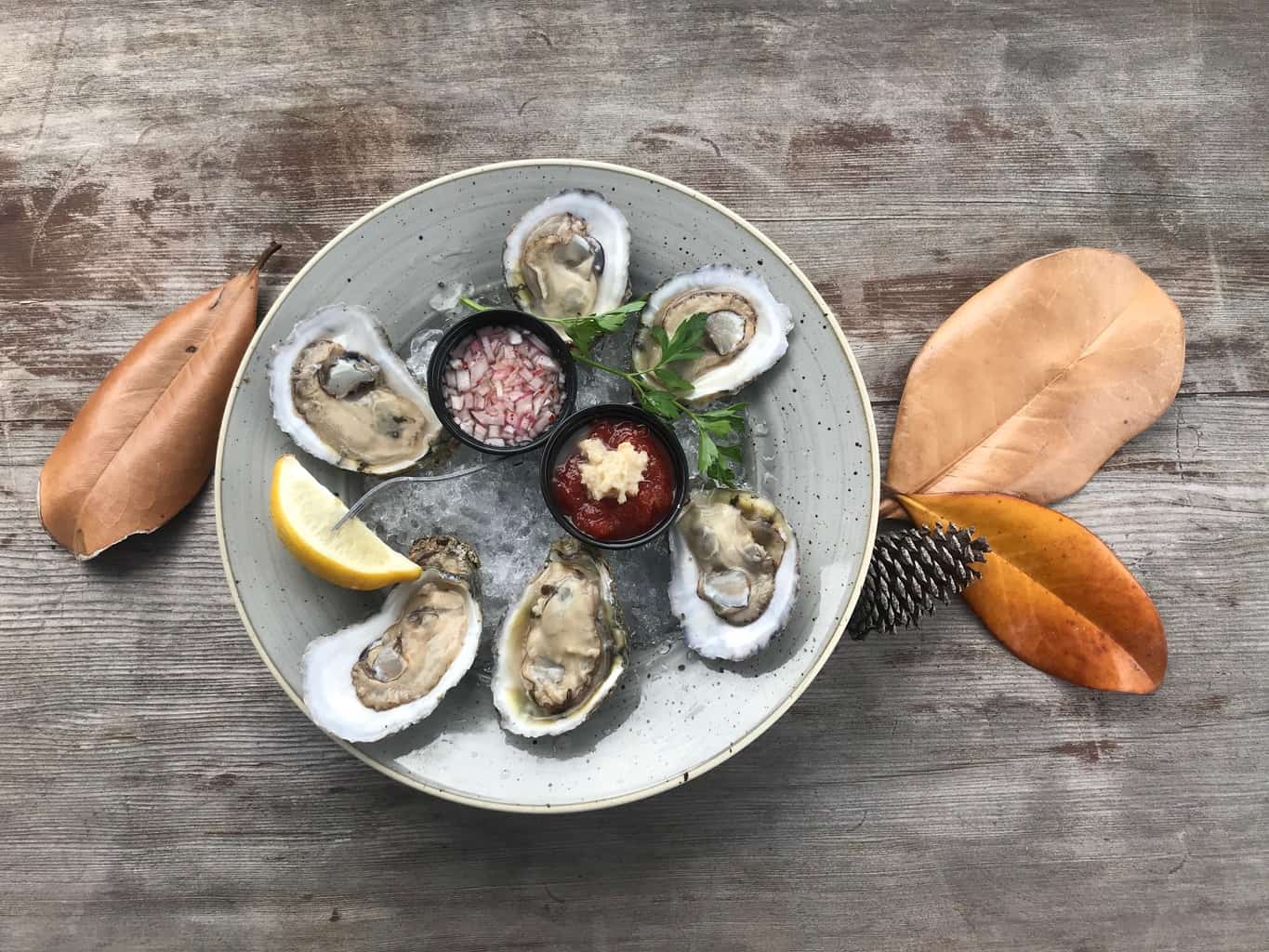 Best Seafood Festival

An Annapolis tradition for more than 50 years, the Maryland Seafood Festival presents a robust row of seafood and beer offerings, live music, cooking demos, a crab-picking contest, and the landmark Crab Soup Cookoff.
---

---
Best Community Oyster Roast

This pre-kindergarten through 8th grade private school is consistently ranked one of the best in Virginia, as is its annual fundraiser, which sells out well in advance every year.
---

---

---
Best Community Crab Feast

Tilghman Islanders know crabs, and your choice for community crab feast boasts a seafood smorgasbord: steamed crabs (of course), but also crab cakes, clams, chicken, fries, beer, and sodas. And it's all to benefit the Tilghman Island Volunteer Fire Department.
---

---
Best Chef

The Imperial Hotel scored big five years ago when they lured Steve Quigg and his wife, fellow chef Monica, away from their successful Rock Hall restaurant. Specializing in upscale comfort foods, The Kitchen has been attracting foodies to Chestertown ever since.
---

---
Best Local Delicacy

These many-layered cakes have been made on the island since the 1800s as gifts for outgoing watermen who would remain on the Bay for months at a time. Today, it's easier to order them from Smith Island Bakery on-island or the Smith Island Baking Co. in Crisfield. (No hard labor required.)
---

---