Where do you go to get away from it all? What's the best place to go camping or see a show? Let our Best of Bay Living survey guide you to the best things to see and do on the Bay.
---
Most Charming Chesapeake Town

You have to admit, their "Nice People Live Here" welcome sign is pretty darn charming. This historic watermen's town on Maryland's Eastern Shore has a population of just 1,300 or so but fills up a bit on the weekends with visitors drawn by the water, the shops, or maybe just the nice people.
---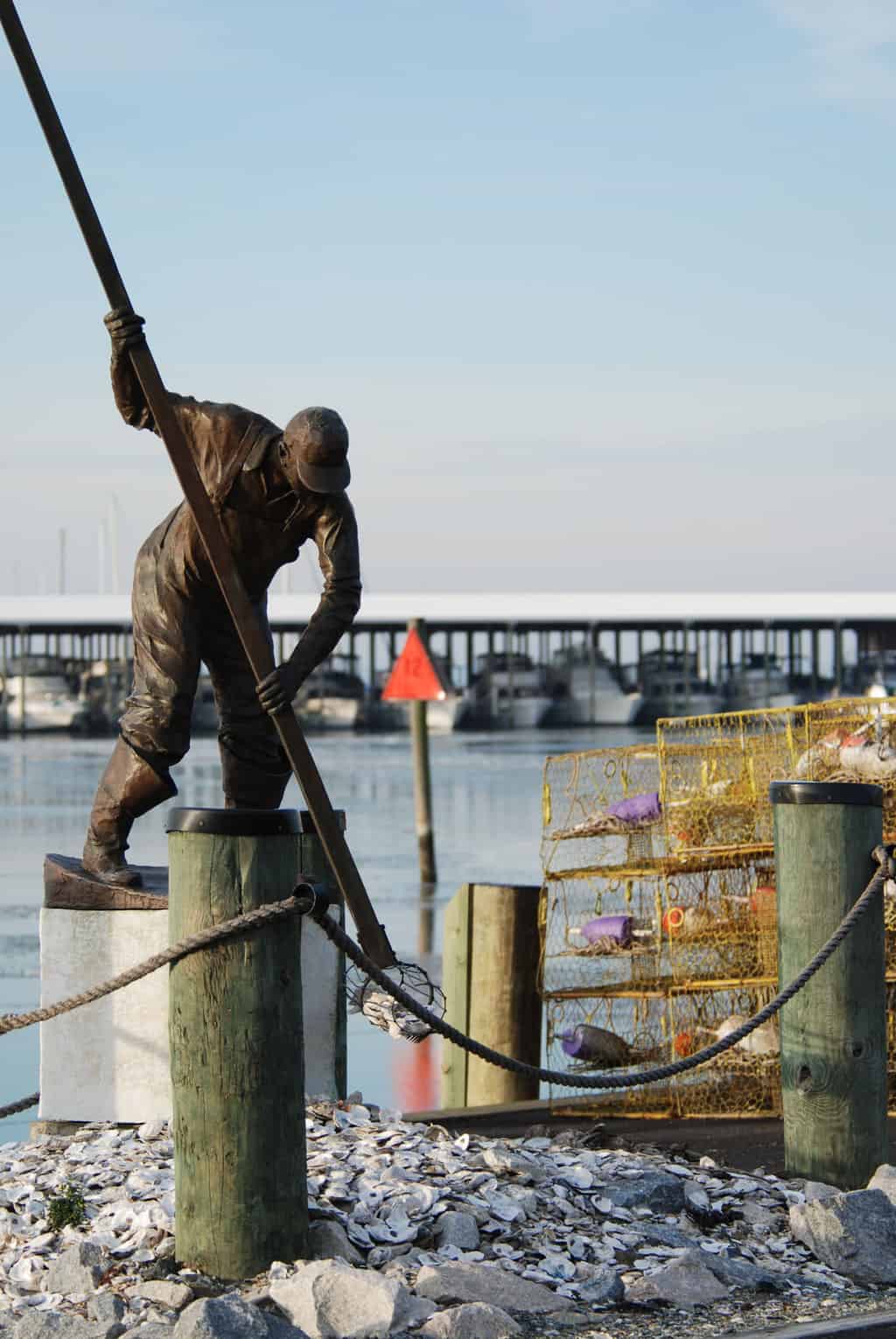 ---
Best Maritime Museum

CBMM is midway through its fifth decade at its waterfront perch on Navy Point, and it has grown its collection of Chesapeake vessels into the largest in the world. In addition to preserving this Bay heritage for generations to come, the museum is also preserving the skills to maintain them, through apprenticeship programs and visiting master craftsmen.
---

---

---
Best Small Museum

Rock Hall has a long history as a watermen's town, and this museum pays them homage even as the life they led is fast disappearing. Check out exhibits on oystering and crabbing, a reproduction of a waterborne shanty, and preserved workboats.
---

---

---
Best Art Gallery

Hammond captures the Chesapeake through her inimitable style and florid passion for water-life, boatyards, black labs, blue crabs, blue herons, and life along the marshes. Since 1997, collectors and fans line up before dawn on a certain October day at her Annapolis gallery door to secure a copy of her limited-edition Chesapeake poster of the year. Her distinctive originals hang in the finer homes and businesses around the watershed.
---
Best Amusement Park

Does your town own a water park? No? Well get yourself to Chesapeake Beach, then, where this seasonal splash parlor has been in operation since 1995. They've got slides, waterfalls, a lazy river, and an outdoor grill, and the season runs from Memorial Day to Labor Day. Cannonball!
---

---
Best Beach

Once a thriving stop for big city tourists arriving by steamer, the beaches of Betterton rivaled Ocean City, with hotels, a casino, even a dance hall. It's a little more peaceful now that the dance hall is closed, but locals and tourists still come for a day at the beach.
---

---

This is an easy one. A long, beautiful, white beach conveniently located near an excellent ice cream shop (Brown Dog) in a charming, walkable town with a good marina, good shopping and good restaurants. Located at the tail-end of the Eastern Shore, you can practically hear the Atlantic splashing ashore a few miles to the east.

Here you'll find a nice white-sand beach with an old-fashioned boardwalk and a cute boater-friendly town.
---
Best Getaway

Whether you head to the Chesapeake Bay Maritime Museum or the many restaurants in town, or all that plus shopping, kayaking, and the many annual events held at St. Mikes, it's a quintessential Eastern Shore town and one of the biggest draws on that side of the Bay Bridge.
---

---

---
Best Bay Town for Dogs

Planning on checking out some of the other Rock Hall-based places on this list? For a lot of them—Bayshore Campgrounds, Waterman's Crab House, and Java Rock (outside seating for those last two)—you can bring your dog along. Rock Hall is also home to a number of pet-friendly accommodations, so check before you go.
---

---
Best Large Music Venue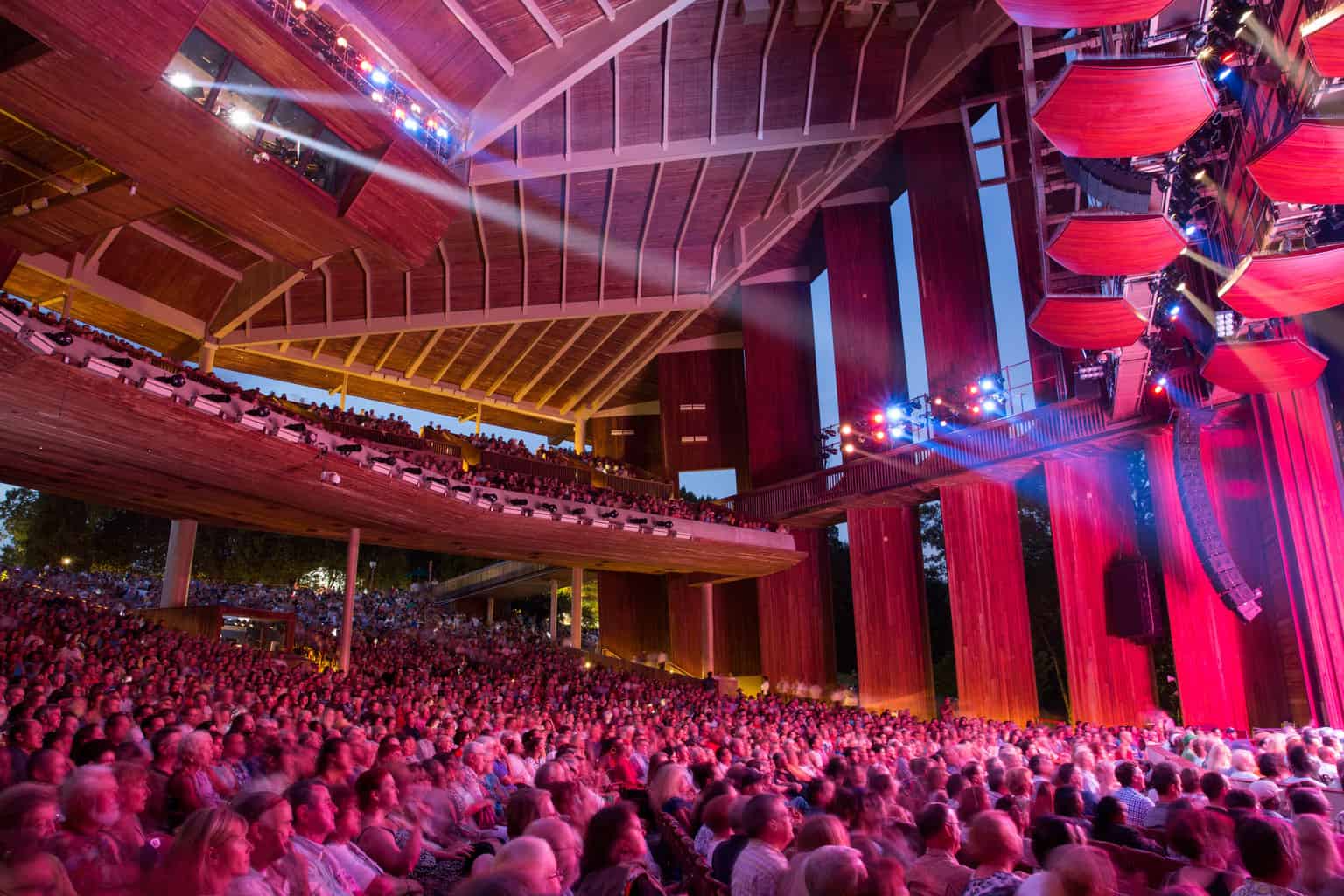 Living near Wolftrap, it's easy to take it for granted, but it's not just a great regional place to see concerts, it's a unique, world-class venue that draws international acts to an amazing setting in the woods, and we're lucky to have it.
---

---
Best Intimate Music Venue

Rock Hall (also our readers' pick for Most Charming) may be a small town, but they draw nationally and internationally known acts to town, courtesy of the 100-year-old Mainstay. It may be small, but its value can't be overstated.
---

---
Best Music Festival

A surprise pick from the western reaches of the Chesapeake Bay watershed, DelFest is held annually in Cumberland, Md. Bluegrass legend Del McCoury started the festival in 2008, and his band continues to play alongside top bluegrass acts each night of the three-day festival.
---

---

---
Best Lighted Boat Parade

At 6 p.m. on the second Saturday in December every year, the Annapolis harbor bursts into light as the fleet goes into action. This two-hour tradition has spectators braving the winter night to catch a glimpse of Santa and the rest as they float past.
---

---

---
Best Holiday Display

See hundreds of homes, businesses and boats lit up for the holidays as part of Chesapeake Beach's annual holiday light contest. For a great view, take the Chesapeake Beach Railway Museum's Holiday Lights Trolley tour of the area.
---

---
Best Local Festival

Seafood may be the reason for the festival (and it's a good one), but Deltaville's two-day celebration also encompasses art, vendors, live music, and even a boat show with local and regional dealers showing off their wares.
---

---
Best Place to Step Off Your Boat and Into History

Visits to historical cities like Alexandria, Yorktown, and Hampton are all better by boat, but if you want to go full immersion, visit Fort Monroe and Mount Vernon. No traffic, no extraneous bustle of modern life, just two very different places steeped in American history. At Fort Monroe, you can dock at Old Point Comfort Marina or anchor in Mill Creek. I don't have room here even to gloss over the very long and utterly fascinating history of Fort Monroe and Old Point Comfort. I will just say that access to it all is just outside your boat. It's all walkable. A new visitor center is under construction, and you will want to try the new seafood restaurant above the marina office.

This stop needs no introduction. It sits majestically on a bluff overlooking the Potomac River. The view looking up at it is beautiful; the view looking down from it onto the river is even more so. At Mount Vernon, you can day-dock at the pier or anchor nearby. From the dock area you can take a shuttle up to the entrance to pay the fee, or you can stroll up, admiring the woods and gardens as you go. Use a lot of fenders at the dock; the tour boats throw a good wake.
---
Best Campground

Bayshore is a family-owned campground right on the Bay, with tent and RV sites offering beautiful sunset views. It's close to plenty of Kent County sight-seeing, as well as the restaurants and attractions of Rock Hall, if you get sick of campfire hotdogs.
---

---
Best Scenic Drive

There are many ways to see Blackwater—hiking, kayaking, biking—but one of the easiest is in the comfort of your own car. The four-mile wildlife drive along the Blackwater River gives visitors a chance to see osprey, bald eagles, and all kinds of land-based critters.
---

---
Most Bike-friendly Town

The flat geography of Maryland's Eastern Shore, combined with the lightly traveled roadways around Rock Hall and its proximity to the Bay and to the Eastern Neck National Wildlife Refuge make it a great place to explore by bicycle, cycling through farm and marshland to view the soaring eagles at the mouth of the Chester River.
---

---
Best Hiking Trail

Just to the west and southwest of Baltimore, the Patapsco Valley State Park stretches along 32 miles of its namesake river, with 200 miles of trails of varying degrees of difficulty. The upper cascade falls loop, complete with waterfalls and stream crossings is a particularly popular moderate 2.5-mile hike.
---

---

---
Best Historical Site

It's tough to hold a (hand-dipped) candle to this full-immersion living history site. An 18th-century city frozen in time, Williamsburg captures the dawn of America and doesn't shy away from the less laudable parts of our shared history.
---

---
Best Public Garden

Since 1991, when the land was donated to Calvert County, the Annemarie garden has been adding to its displays of outdoor sculpture. In addition to their own collection, the garden is now home to more than two dozen sculptures on loan from the Smithsonian.
---

---
Best Place to See Wildlife

Eastern Neck provides temporary comforts for thousands of migratory birds, including osprey and tundra swans, as well as year-round home to bald eagles and other species. In addition to the 240 species of birds, you may spot the endangered Delmarva fox squirrel, and the (less endangered) white-tailed deer.
---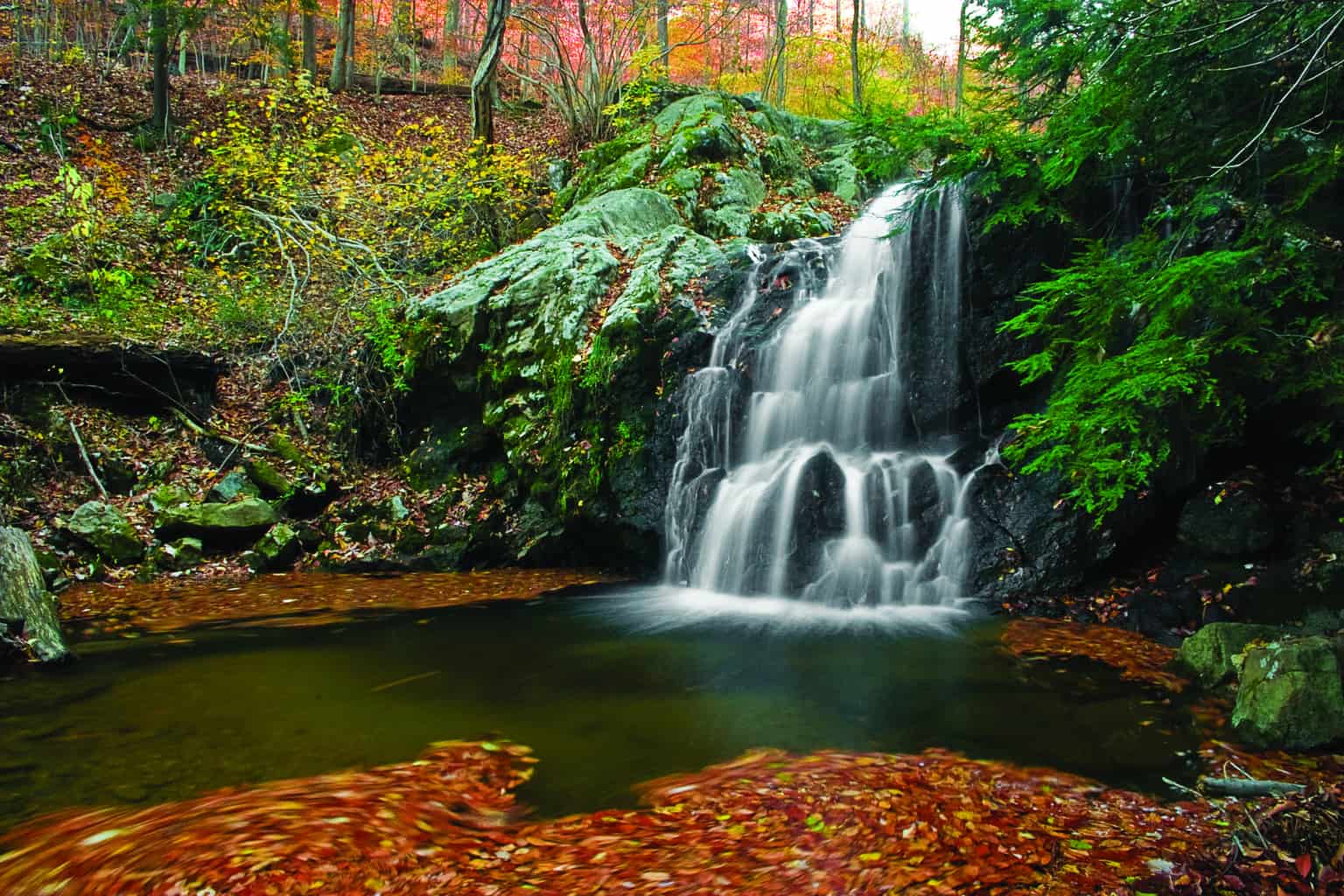 ---
Best Place to Step Into Your Boat and Into History

Here you are going to want a kayak or canoe, because you are going to be paddling through a ghost fleet of ships. And these ghosts have a lot of sharp edges. For hundreds of years, this bay has been used as a dumping ground for unwanted federal vessels of all varieties. Among the most recent and most famous are one hundred wooden steamships ordered during World War I to carry supplies to Europe. Most, however, were not completed until after the war, when they were no longer needed. A long and complicated story of plunder and broken contracts ensued, concluding in a final "burial" in Mallows Bay. The site recently became a National Marine Sanctuary. You can put in at Mallows Bay Park on Wilson Landing Road in Nanjemoy, Md., or anchor your yacht just outside the bay and paddle in from there.
---
Best Local Author

Chesapeake Requiem is a remarkable work of empathetic reportage about one of the Bay's most iconic communities, and Earl Swift (a past CBM contributor) continues to raise awareness of the past, present, and possible future of Tangier Island.
---


---
Best Golf Course

Don't let the "club" in the name put you off, this course is open (and affordable) to the public. Sitting on the banks of the scenic Piankatank, it's also is a past winner of Golf Digest's "Best Places to Play."
---
Best Reason to Live Here

This seems self-evident. Our readers are wise.
---