The body of a truck driver whose vehicle plunged off the Chesapeake Bay Bridge Tunnel (CBBT) last year has finally been found, giving closure to his friends and family.
On December 29, 2020, Erik Mezick was driving his dairy truck north on the CBBT near milepost 14. His truck plowed through the guardrail into the Chesapeake Bay.  He was last seen outside the barely floating truck, drifting northwest into the Chesapeake Bay. The Coast Guard searched for about 30 hours. The Virginia Marine Police and volunteers searched for several more weeks, but Mezick was never found. However, parts of Mezick's vehicle were later found in Virginia Beach, Virginia.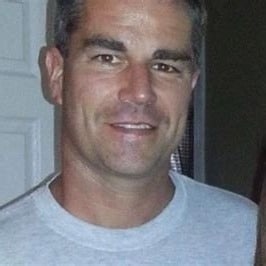 Friends and family of Mezick, 47, of Fruitland in Wicomico County, Md., never gave up hope his body would be found.
On April 9, 2021, a North Carolina resident discovered a body on the ocean beach between Salvo and Avon, in the Cape Hatteras National Seashore.  According to the National Park Service, the passerby called 911 around 9:15 Friday morning.  Park Rangers and Dare County officials responded. The Park Service confirmed the remains belonged to a male and appeared to have been in the water for an extended period. The body was transported to a medical examiner.
The Facebook page Finding Erik Mezick, started by Erik's brother Kevin Mezick, announced on Friday that the body was in fact Erik. It was 101 days and well over 100 miles away from the time and place of the accident. On Facebook, Kevin Mezick noted, "We said he would present himself when he was ready and in true Eric style he did just that today on his favorite beach!"
According to a retired coastal engineer, currents along the oceanfront change frequently, and you often cannot pin down a single reason why something in the water drifts in any particular direction for any particular distance. If you drop five rubber ducks in the ocean in one spot, it is quite possible that they will wash ashore at different times in different locations.   
The accident took place just over a year after another truck driver died when his tractor-trailer crashed off the CBBT.  Mezick's accident is being investigated by the CBBT police. To date, they have not released an official cause. 
-Kendall Osborne