There were some tense moments at Assateague Island National Seashore last week as two of the wild horses managed to cross the Rt. 611 Verrazano Bridge onto the mainland.
The two horses, known to pony fans as Starlight and Adrianna's Happy Camper became spooked when cars stopped in a "No Stopping, No Parking" zone at the base of the bridge's east side. According to the Assateague Island National Seashore, "These two wild horses were in an already excited and agitated state and subsequently became blocked by visitors and vehicles. With their path of retreat towards the island cut off, the horses fled west over the bridge to the mainland."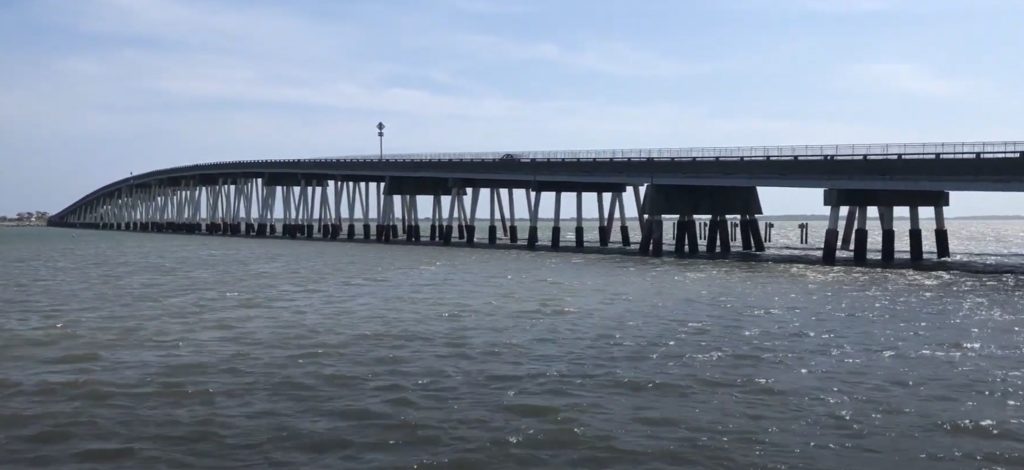 Thankfully, National Park and Maryland State Park staff were able to safely corral the horses about a half mile onto the mainland from the bridge. The two horses were loaded into a trailer and safely returned to the island a few hours later. No horses or people were injured.
The National Seashore says this is a very unusual incident and the vehicles illegally stopping immediately after the bridge are to blame.
In a Facebook post, they write, "The crowding of these animals by visitors and vehicles thereby blocking their movements and path of retreat directly led to this incident. Park rules require visitors to stay at least 40 feet from horses. Due to the narrow nature of the causeway this is generally not possible at this location. Stopping and getting out of your car on the causeway to view horses is illegal. Stopping on the causeway leads directly to an unsafe situation for other vehicles, bicycles, and pedestrians, for horses and for park personnel."
The National Seashore reminds everyone that Assateague's wild horses are just that—wild. They urge island visitors to use common sense, treating the horses with respect by moving back to give them their space.
"Treating wild horses like tame animals takes away the wildness that makes them so special."
-Meg Walburn Viviano