A year ago, Bay Bulletin told you about the $2.1 million gift from Norfolk residents Pru and Louis Ryan to the Elizabeth River Project (ERP). ERP's largest donation ever will pay for the Pru and Louis Ryan Resilience Lab, which ERP calls a cutting-edge, pioneering example of climate change-resilient living. This week, the ERP broke ground on the new complex. But there were no shovels, only birds.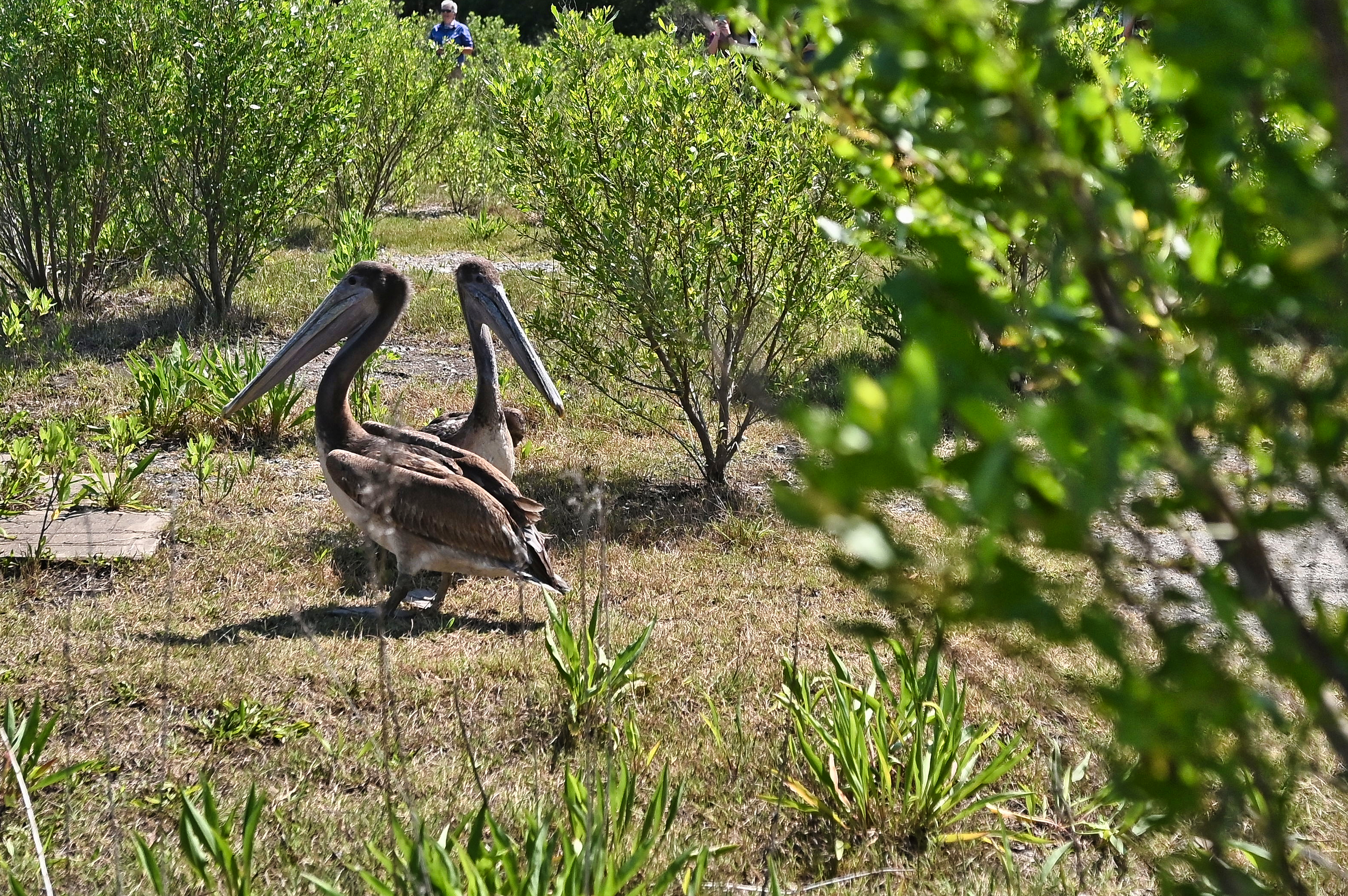 The lab, designed by Norfolk architectural firm Work Program Architects, will be built to demonstrate environmentally sustainable construction. Instead of using exotic materials, most of the materials will be readily available and environmentally friendly.
"We're using environmentally sustainable techniques and off-the-shelf materials that any builder or homeowner has access to—water-saving irrigation methods, rain barrels, solar panels and gray water reuse methods, " said lead architect Sam Bowling.
The building has an intentional life span of 30-50 years to match sea level predictions. The building is designed with the ability to be removed. The ERP is planning to put the property into what is called a rolling conservation easement—the first of its kind in the United States. It will allow for the removal of the building and returning the land to a natural state should water levels reach a trigger point.
"We don't have triggers yet," said Marjorie Mayfield Jackson, Executive Director of ERP.
Additional features include a net-zero energy consumption goal, toilets flushed with rainwater, the Goode Family Entry Pavilion that floats during a flood, the Brock River Room for events, a living shoreline, rain gardens, the Perry Family Boardwalk Observatory, and a research dock for local higher education partners.
Local politicians attended and spoke at the groundbreaking event, as well as university leaders from Old Dominion University, Norfolk State, and Virginia Wesleyan. All three universities have an ongoing relationship with ERP. Refreshments and snacks were provided, including Doumar's famous ice cream cones from the world's first ice cream cone machine.
And then came the birds. Instead of the usual shovel photo opportunity, three rehabilitated brown pelicans were given center stage. The birds, which had been in rehab with Lisa Barlow in Virginia Beach, were ready to return to the wild. The pelicans seemed a little surprised when they stepped out of their crates in front of a crowd. They took their time posing for photos then walking toward the water. They stretched their wings a few times. After about 15 minutes, they seemed to be enjoying themselves, taking short flights and splashing in the water.
In addition to Pru and Louis Ryan, many other businesses and individuals contributed to this innovative project. Construction will start in June. Hopefully the Lab will be up and open a year from now. You can learn more at elizabethriver.org/ryan-resilience-lab.
-Kendall Osborne