Bay Calendar

Waterfowl Festival
November 7, 2019

-

November 9, 2019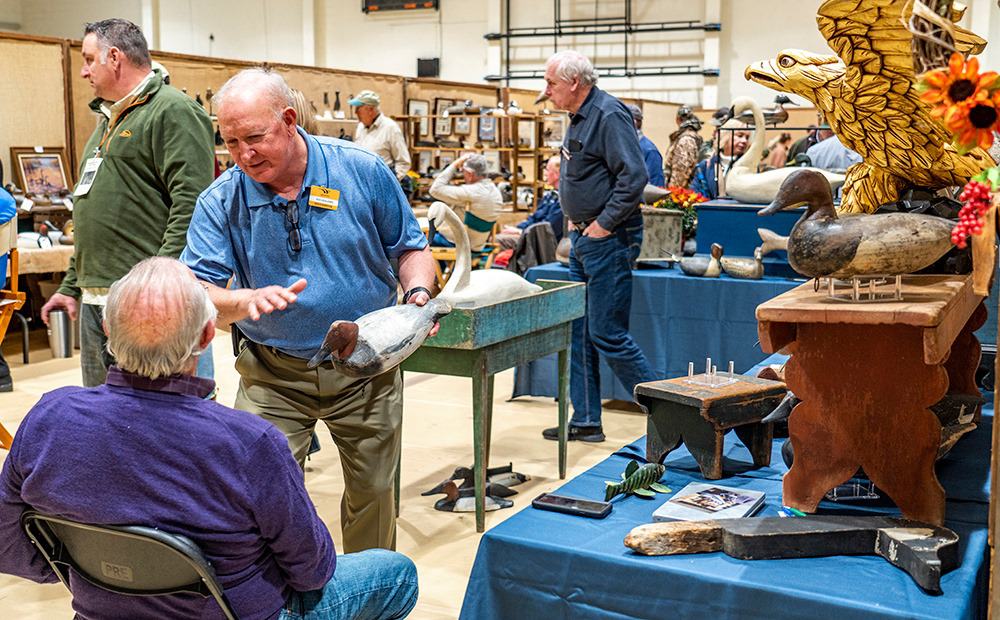 Join us for Easton's Homecoming! The 49th Annual Waterfowl Festival will take place November 8-10, 2019. This wildlife art show, sportsman's expo and small-town festival celebrates all things "Eastern Shore" and showcases Easton in its autumn glory. Meet the country's finest wildlife artists: painters, sculptors, carvers and photographers, and see their work in galleries spread across historic downtown Easton.
The Festival kicks off with Opening Ceremonies and the Premiere Night Party on Thursday, November 7.
OPENING CEREMONIES: 4:00 p.m. with the 2019 Featured Artist. Included in the ceremony will be this year's Hall of Fame Awards and introduction of the new Federal Duck Stamp winning artist. Art galleries will open at 5: 00 p.m. Purchase premier tickets here:https://www.waterfowlfestival.org/premierenight/
General Admission guests begin on Friday, November 8.
New this year, North American Diving Dogs®World Championship at Sports Pavillion! Don't miss Goose and Duck Calling Contests. For a complete schedule of events and details about all the events and exhibits, festival visitors are encouraged to visit www.waterfowlfestival.org.
General admission tickets are $15.00 through October 31 and can be purchased at the Waterfowl Building, Easton or online at http://www.waterfowlfestival.org/general-admission/ ;
Beginning November 1 tickets are $20 (November 1 – 10) and can be purchased at the Green Ticket Booths around Easton.
Tickets are for all three days. (Premiere Night packages are also available. ) For more information, to volunteer, or donate, visit www.waterfowlfestival.org or call 410-822-4567.