Ten seahorses quickly became 60 when they gave birth in the midst of being rescued. Photo courtesy of Chesapeake Bay Foundation
Julie Brandis had only ever seen a seahorse in an aquarium before her trip to Chic's Beach, Virginia, on July 12. After spotting a group of seahorses struggling to break free from a tangle of washed-up rope and seaweed, Brandis and her daughter Vivian, her friend Megan Flynn, and two children Flynn was babysitting—Riley and Tess Sharver, raced to help.
"We didn't know what to do at first because the water was actually still coming over them," Brandis said. "Once they had become completely exposed, we just started grabbing sand buckets and shovels and getting them in."
Brandis said she wasn't sure if the seahorses would make it, noting their apparent state of distress.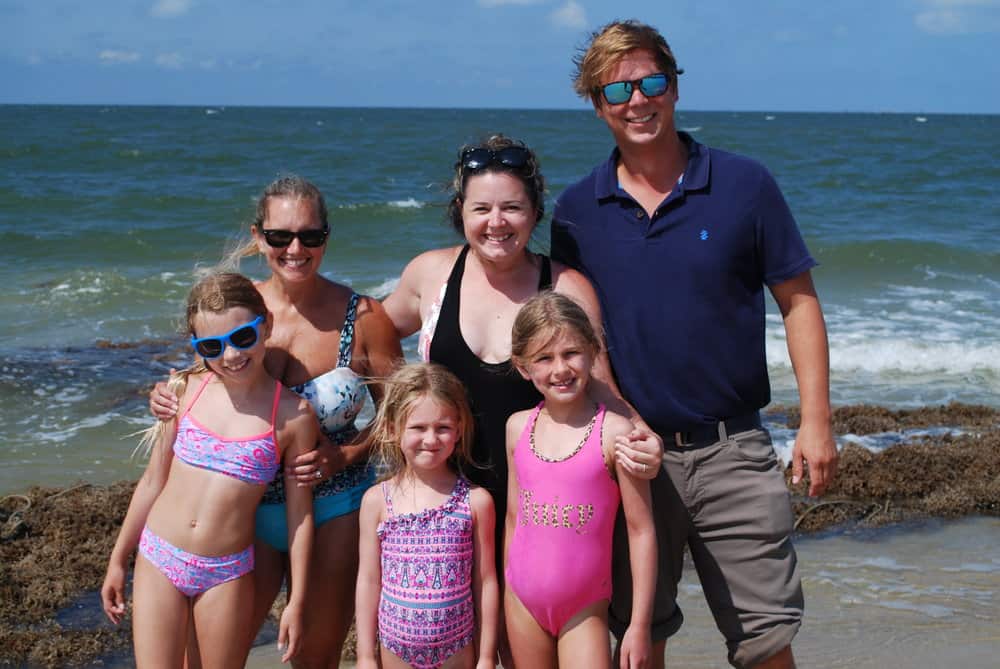 "I put one in the bucket and it just sank to the bottom on its side," Brandis said. "I thought, 'Oh no, he's not moving,' but I guess it's because he was in labor."
Within seconds, and to the surprise of the group, the pregnant male seahorses gave birth to dozens of offspring in the bucket.
Brandis said the group called the Chesapeake Bay Foundation (CBF), who collected the ten adults and more than 50 offspring. CBF's Tanner Council released them into their natural habitat, the grasses of the nearby Lynnhaven River, the same day.
CBF says that seahorses thrive in healthy habitats like underwater grasses and oyster reefs. With both grasses and oyster reefs expanding in the Bay, it's no wonder there have been numerous seahorse sightings in Hampton Roads lately.
-Charlie Youngmann