A Chesapeake Bay-area landmark off Virginia's Eastern Shore is no more, after a strong Halloween night storm.
A cabin that once sat on an island below the southern tip of Chincoteague remained perched on pilings for years once the land beneath it eroded away.
That is, it remained perched until last Thursday night, when storms and intense wind came through most of the Bay region.
The Eastern Shore of Virginia was under a Severe Thunderstorm Warning at the time, with the National Weather Service predicting possible winds up to 60 miles per hour.
The next day, Captain Dan Davis, a Chincoteague boat tour operator, spotted the cabin floating in the water towards the inlet, its peaked roof visible above the waterline. He posted photos on his Captain Dan's Around the Island Tours Facebook page, and the images made quite an impression. They've been shared at least 785 times.
The captain tells Bay Bulletin, "As a charter boat operator, [the building] was a staple of my trip for the past 13 years. One of the local 'sights to behold.'
Captain Dan remembers the building as a recreational cabin that was constructed many years ago, and was never meant to be lived in. He says the cabin still sat on land seven years ago, but rapid erosion has since washed the ground away.
On one of Captain Dan's tours a year ago, Paul Sell, Jr. snapped a photo of the cabin that now serves as a "before" picture. Sell's photo from fall of 2018 (below) shows a stark contrast from the image of the half-sunken, floating cabin seen this week.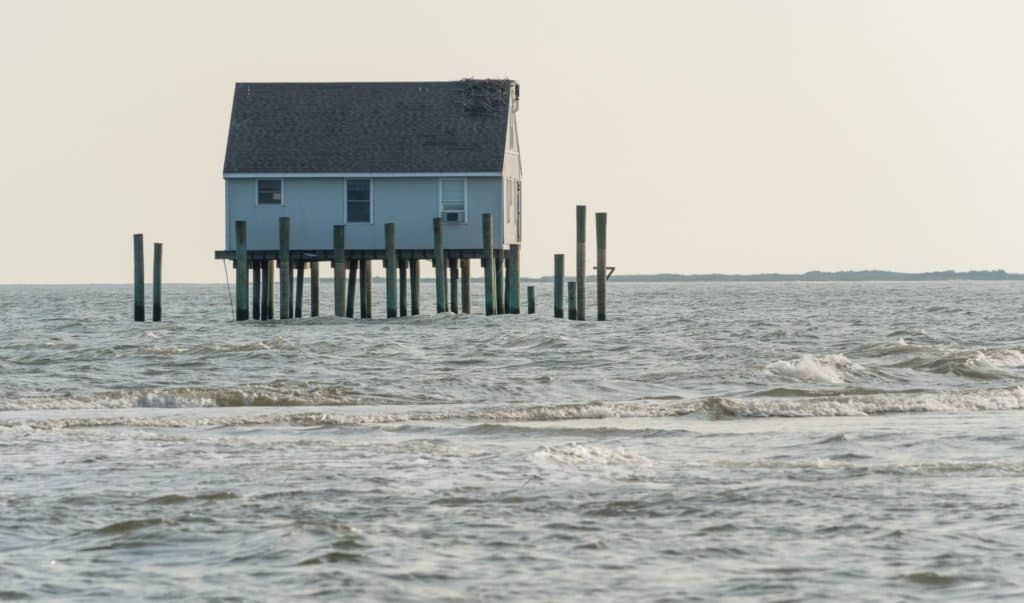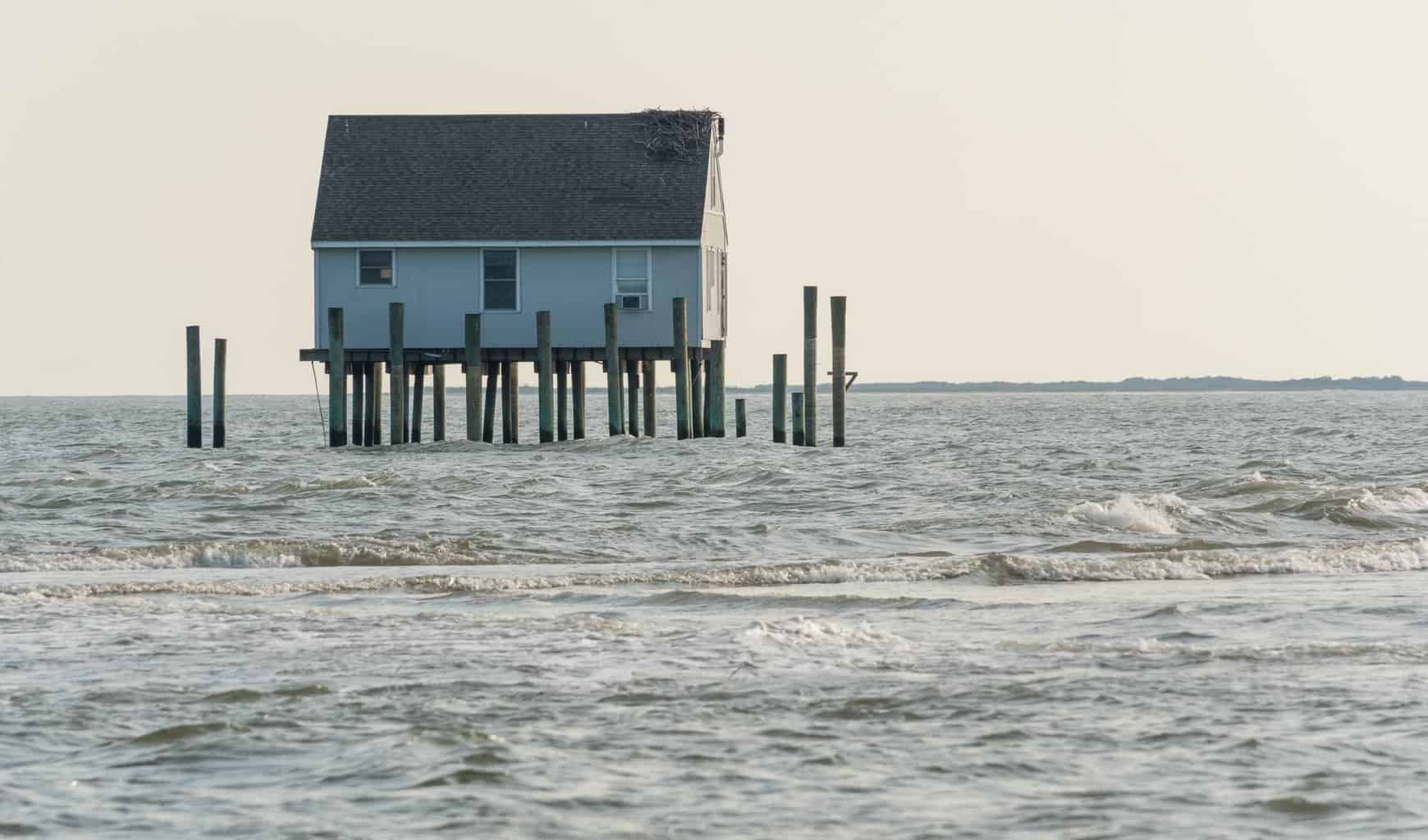 When the cabin floated away, headed for the inlet, it threatened to become a navigational hazard. Captain Dan wrote in his post, "I believe the loss of the structure is not that significant to anyone, but the mess it has created is the bigger concern."
The U.S. Coast Guard reportedly issued a notice to mariners warning of the cabin's presence. It hasn't been spotted since. Earlier in the week, some locals reported finding debris washed up on the shore.
-Meg Walburn Viviano