Cold water claimed the life of a kayaker on March 3, 2021, in the Appomattox River, by Hopewell, Virginia. The loss continues a spike in paddling deaths in Virginia since the start of 2020.
The Virginia Department of Wildlife Resources (DWR) and Hopewell Fire and Rescue and DWR tell Bay Bulletin a kayaker, whose name has not been released, ventured out Wednesday morning.
Soon after his departure, some workmen on the river's shore noticed someone struggling in the water. They tried throwing a life-saving device to the paddler, but were unsuccessful.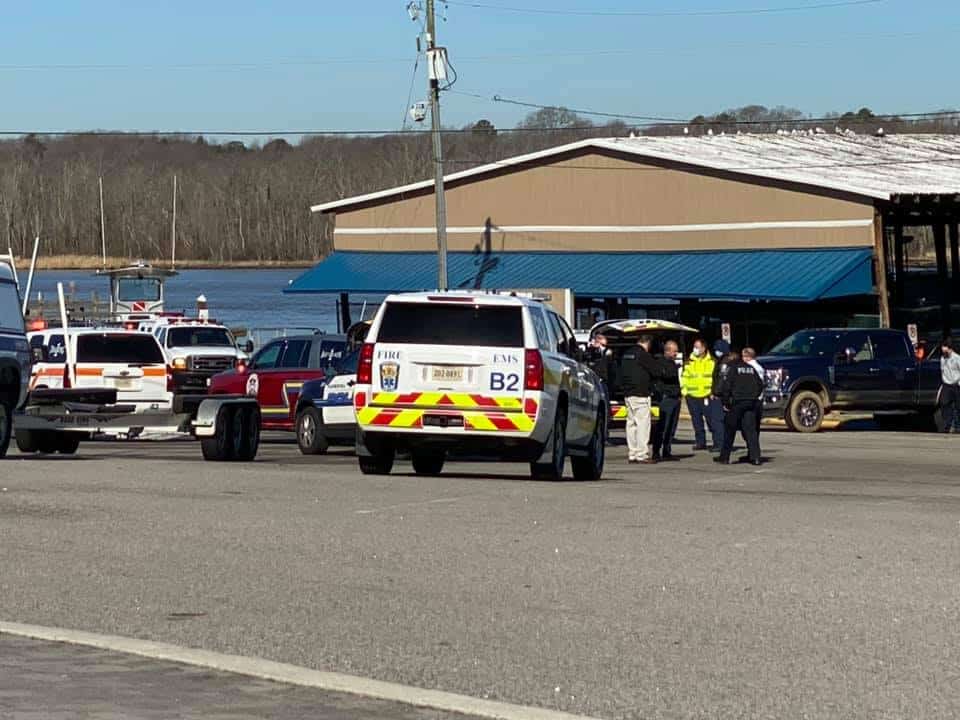 First responders from Chesterfield County, Hopewell, Virginia State Police, Virginia Marine Police, Coast Guard, and DWR all deployed and searched for the missing paddler. Sadly, his body was found around 4 p.m. near the Hopewell Marina.
The water temperature at the time was estimated to be 38 to 44 degrees. According to the U.S. Coast Guard, exhaustion and/or unconsciousness can occur in as little as 15 minutes at these temperatures.
Cold water takes heat out of the body 20 to 30 times faster than cold air. In fact, the Coast Guard recommends that paddlers don a dry suit any time the water temperature is below 72 degrees.
Unfortunately, many winter paddlers skip the dry suit advice, possibly due to their cost. Dry suits start at around $500 and go well beyond that figure.
The Coast Guard reminds paddlers that they need to dress for the water temperature, not the air temperature. It is easy to let your guard down this time of year, with sunny warm days inviting a t-shirt paddle when safety advises a dry suit trip.
DWR spokesperson Paige Pearson emphasizes to Bay Bulletin readers, "Always wear a personal flotation device, and don't go paddling alone,
especially if you are new to the sport."
There were 10 paddling deaths in Virginia in 2020, up from only two in 2019. And according to DWR, kayaks and canoes were involved in 52 percent of all boating fatalities in 2020. Sadly, no life jackets were worn in any of those tragic accidents.
In a Facebook post, the Chesapeake Paddlers Association (CPA) notes, "2020 saw a number of newcomers taking up kayaking, as people looked for ways to enjoy themselves during the COVID-19 pandemic, creating many new paddlers, who unfortunately didn't always realize what they didn't know and what they needed to paddle safely." CPA has videos posted of safety seminars on its page and is planning a new safety session soon.
-Kendall Osborne