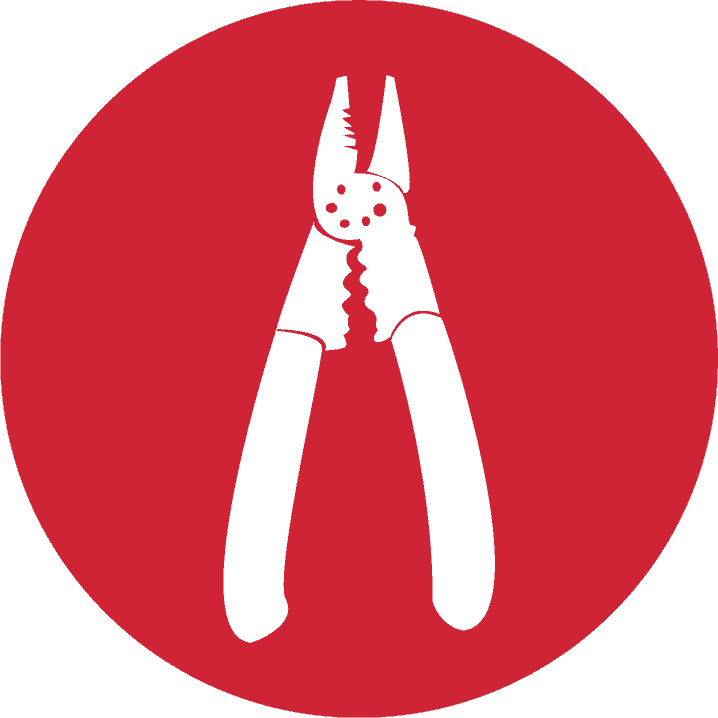 Whether you want a full-service boatyard or an individual mechanic who will come to your home dock, you'll find that the Chesapeake region is swarming with competent well-trained service technicians and facilities. Look for ABYC (American Boat & Yacht Council) certification to ensure the highest standards of quality and professionalism. This section was prepared by the marketing department of Chesapeake Bay Magazine.
---

Town Creek • Tred Avon River • Oxford

Campbell's Boatyards has three convenient locations in Oxford, Maryland. The Bachelor Pt. and Jack's Pt. facilities offers repairs/maintenance services for all boats to include paint jobs, varnish work, maintenance and repowers of motors, carpentry services, shrinkwrapping – as well as slip rentals, transient slips, and outdoor and indoor dry storage. Campbell's is certified by Cummins and Yamaha for sales and service. We also offer custom yacht building. Campbell's Yacht Sales is at our Bachelor Pt. location.
---

Annapolis | Bay Bridge | Jersey Shore | Delaware River

At Clarks Landing, boating is more than a hobby, it's a way of life.
Whether you are looking to buy, sell, or have your boat or yacht serviced, become part of our Clarks Yacht Club family. Clarks Landing is dedicated to bringing you hassle-free boating. With convenient locations throughout New Jersey and Maryland, we can make your dream of owning a boat become reality.
We have over a century of history and Clarks Landing Yacht Sales has been providing these services for over 35 years, up and down the East coast including Maryland, New Jersey, Virginia, Delaware, D.C., Pennsylvania and the Chesapeake Bay. We have a team of professionals who take pride in everything we do and go above-and-beyond to provide you with a stress-free experience..
---

Deltaville VA
800.476.9898

Deltaville Yachting Center & Chesapeake Yacht Sales has been helping boaters have fun with boats since 2001. Our ABYC and factory certified techs give personal attention with professional experience. As dealer experts of Catalina Yachts, Albin Trawlers, Mainship and Carolina Classic Sport Fishing Boats, DYC offers full service for marine engines, hulls, systems and generators. Dealers for Yanmar, Cummins, Onan, NexGen, Selden, Harken, Alwgrip, Pettit, Cruisair, Interlux. Slips, Boatyard, Enclosed Boatel, Boaters' Lounge, Va. Clean Marina. Named Best of The Bay, Best of the Rivah, Best Boating Facility, Best Place to Buy a New Boat.
---

Annapolis, MD
410.280.9988

Located at the mouth of the Severn River and Back Creek close to downtown Annapolis, EYC is a full service marina with 106 slips (to 60′) and space for winter land storage, and 35 ton travel lift. Contractors are located on the premises providing a full range of services. A cheerful staff takes care of your needs with the attitude that only an unpretentious operation can provide.​
On-site amenities include a new bathhouse with showers as well as washers & dryers. Tired of lugging gear, we have storage units available to rent as well. Historic Annapolis is a 10 minute walk or water taxi ride nearby. Located next door to the ANNAPOLIS MARITIME MUSEUM.
---

Annapolis, MD
410.268.8101
Specialists in Marine Electronics.
We strive to provide top quality products and rock bottom prices. This online store allows us to pass on savings directly to you because of lower overhead than traditional brick and mortar retailers.
---

Cambridge, MD
410-228-2520

Generation III has been family owned and operated for over 30 years. Our full-service boatyard can take care of all of your needs. We are quality-driven and extremely prideful in our finished products, and customer satisfaction. Our experience is our strong suit! We offer some of the best, most well protected deep water slips around and are located at the head of Cambridge Creek. Let our certified Awlgrip applicators make your boat look better than brand new, with some of the best looking paint jobs on the Chesapeake.
---

Galesville, MD
443.607.6306

Located on the scenic West River 4 miles from the Chesapeake Bay and 12 miles south of Annapolis. Family owned since 1865, offering 270 protected slips and 60 moorings. Covered slips also available. Full services with hauling and launching capability for boats up to 70'. Climate controlled building for spray painting. Winterizing and Decommissioning, Shrink Wrap, Cleaning, Waxing, and Brightwork services. On-site, experienced mechanics and contractors for carpentry and rigging services. Please call for estimates. Winter storage available. Slips, service and serenity. Your one source for service.
---

Galesville, MD
410-867-2188

Family owned and operated since 1865, when Emile Alexander Hartge built his first boat. HYY is a full-service boatyard with 24 employees experienced in extensive refits & upgrades. Classic and wooden boat repair and restoration are our specialty from Trumps to Concordia Yawls. We take pride in our work and believe in keeping customers informed and finishing jobs as promised at fair and honest pricing. All traditional marine services provided including hauling, painting, fiberglass, gelcoat work, carpentry, rigging, electrical, electronics, plumbing, safety inspections, and insurance work. Two Travelifts and a Brownell trailer for efficient hauling. 18 ton crane. Year-round slips, 500′ alongside, and dry storage for 80 boats.
---

Haven Harbour Marina | Haven Harbour South | Rock Hall, MD
410.778.6697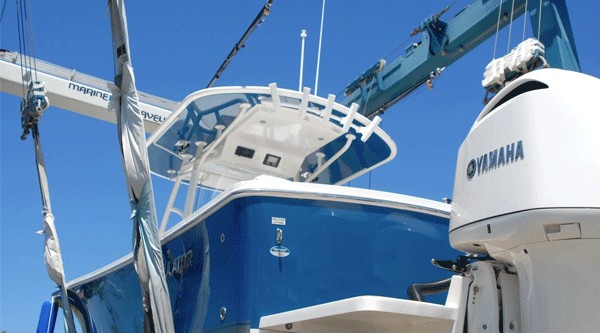 Enjoy our full-service yachting facilities situated on the prime cruising grounds of the Chesapeake Bay in Rock Hall, Maryland. We boast world-class boatyards run by experienced professionals who service yachts, powerboats, sailboats and other vessels. Our award-winning ABYC, ABBRA and NMEA-certified repair facilities offer a full suite of services including engine and mechanical repair, winterization, carpentry, rigging, electronics, brightwork, dry and wet storage, preventative maintenance and more for vessels up to 70-feet in length. Highly skilled, in-house service technicians hold exceptional knowledge, utilizing the latest techniques and quality craftsmanship to ensure that every job is completed to our customers' highest satisfaction.
---

Herring Bay | Tracey's Landing
800.297.1930

Herrington Harbour North is a full-service Marina Resort and Yacht Center in a centrally located, countryside setting. The Marina Resort has 600 slips, manicured landscaping, pool, restaurant and can accommodate boats up to 100 feet on well-kept docks. The Yacht Center offers everything you need to securely store, maintain, repair, and upgrade your boat at one safe convenient and beautiful location. The full-service or do-it-yourself Yacht Center has a hauling capacity to 85 tons. A West Marine store is on site with other services available, such as engine mechanics, ship's carpentry, fiberglass repair, spray painting, canvas and sail repair, electrical, detailing, rigging and propeller shop. Land storage allows boats to always be accessible and launching upon request.
---

Annapolis, MD
410.263.0054

J. Gordon specializes in complete marine systems: designing, selling, installing, interfacing and repairing. All work is performed in-house by our highly skilled craftsmen from each department who work together in a coordinated plan to ensure all the parts come together smoothly. This approach of having J Gordon & Co perform all systems in-house is a cost savings to our customers by not having multiple companies working on your boat, sometimes in conflict with each other. Systems include electronics, electrical*, plumbing, climate control, refrigeration, carpentry, navigation and communication. Complete refurbishing is another specialty. Update your present vessel or purchase a used boat and have the interior redesigned to customized specifications for generally well under the cost of a new yacht.
Upgrading used boat systems is a specialty of ours: carpentry, Corian counter, wood and paint refinishing. We also have close ties with companies that do carpeting, window treatments, soft goods and awnings.
---

Tilghman Island, MD
800.322.5181

Knapp's Narrows Marina is located just off the Chesapeake Bay at Tilghman Island. A full-service boatyard with a 35-ton travel lift, we specialize in Awlgrip spray painting, blister repair, barrier coats and fiberglass repairs. In addition to our specialties, we offer full services for carpentry, mechanical, electrical, rigging and brightwork. We offer low fixed rates on haul outs, dry storage, shrink wrapping, bottom painting and waxing. Our mid-Bay location makes our slips minutes to some of the best fishing on the Bay. Monthly slips are available for fishing. Certified Clean Marina.
---

Hampton, VA
757.788.8890

We understand that quality, durability and functionality go hand-in-hand. Let us design a custom creation that will compliment your boat, your style and your budget.
Boat tops
Enclosures
Biminis
Dodgers
Interior & exterior upholstery
Boat covers
Canvas repairs
At Signature Canvas Makers, you can be assured of high quality and a superior level of service. We work with the best names in the business, such as Strataglass, Makrolon UV, Sunbrella, WeatherMax 80, Herculite Riviera, and Stamoid.
---

Chestertown, MD
410.778.1400

Award-Winning Service Department
Tolchester marina offers a full range of yard services and specializes in boat repower projects. Our factory trained mechanics and fully stocked parts department can handle your every need while our skilled staff can handle all of your woodwork, fiberglass, painting, electronics and other needs to keep your boat in top shape and performing at its best.
---

Annapolis | Cambridge | Easton | St. Michaels
443.205.4502

Discover the quality craftsmanship of a custom builder in Cambridge who builds boats and also handles every aspect of repair, maintenance and refits for power and sail boats. On the outside it looks like a shipyard, and the large professional staff inside the facility work like its a neighborhood boatyard. Give Yacht Maintenance Company a call for Storage, Repairs or just about any Refit!
---

Lancaster, VA
804.462.7018 | 804.462.7635

Our no fee Do-It-Yourself Boatyard is one of the few of its kind in the area. Our boatyard is staffed with true professionals most of whom have a minimum of 20 years of marine repair services so we can make ABYC certified repairs for just about any system that needs our attention. We have one of the few remaining wooden boat shipwrights that can do anything from re-fastening an old wood boat to building a state of the are piece of ship's cabinetry. Our 65' paint barn can put a new Awl Grip finish on any boat that will make it like new. We are a Yanmar Gold dealer and re-powering is no problem. If it is a boat system, we can fix it, install it or restore it to like new condition. AND we provide free written estimates on any work, in fact, it is our policy to not provide verbal estimates!
Come in and experience our "Little Slice of Heaven" in the Northern Neck. We know you will become one of our family!
---