Cecil County, Maryland angler Joshua Dixon just became the first person to hold the state record for flathead catfish, an invasive species. He caught the 57-pound, nearly 50-inch long fish on Dec. 27, 2020 while fishing near the Lapidum Boat Ramp on the Susquehanna River in Havre de Grace.
Flatheads were recently added to Maryland's record books as part of the invasive species division. The other two species in the division are Northern snakehead and blue catfish.
Maryland Department of Natural Resources Recreational Fisheries Outreach Coordinator Erik Zlokovitz tells Bay Bulletin they created the division "to encourage anglers to target and 'thin out' these invasive species since they are highly aggressive and feed on native fish."
Flathead catfish are native to the Mississippi, Missouri, and Ohio River basins and can grow up to five feet long and 120 pounds. They were introduced into Virginia and Pennsylvania waters in the 1970s and have since spread into the Susquehanna and Potomac rivers in Maryland.
The flathead, Zlokovitz says, is a 'niche' species, often concentrated below large dams (such as the Conowingo), where it could have a significant impact on native fish such as yellow perch.
And thanks to Dixon, there is one less hefty flathead threatening the Susquehanna. The 34-year-old angler made his catch from shore using Zoom plastic swimbait, and said it took nearly 30 minutes to pull in the flathead. The medium-weight spinning tackle he used added to the power struggle between man and fish.
"It was really weird because I thought I snagged a tree," Dixon said. "It didn't feel like a fish but after a while, it was going crazy."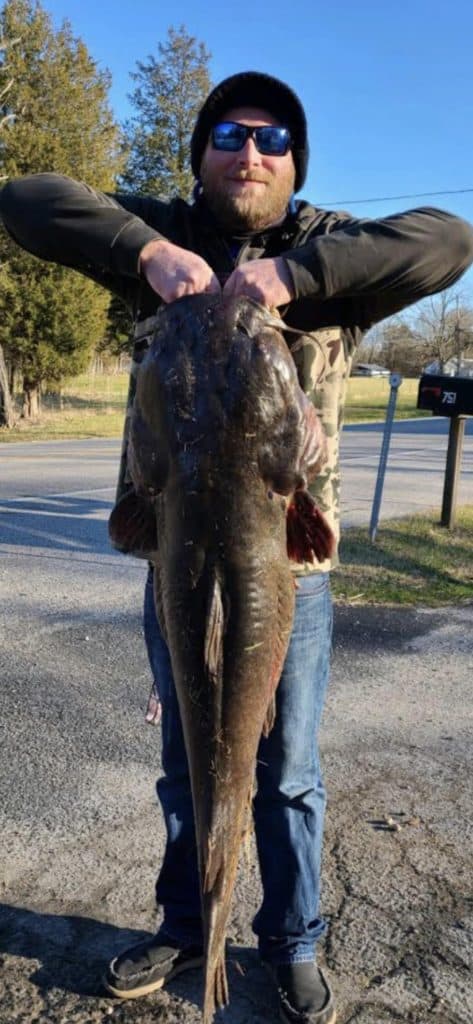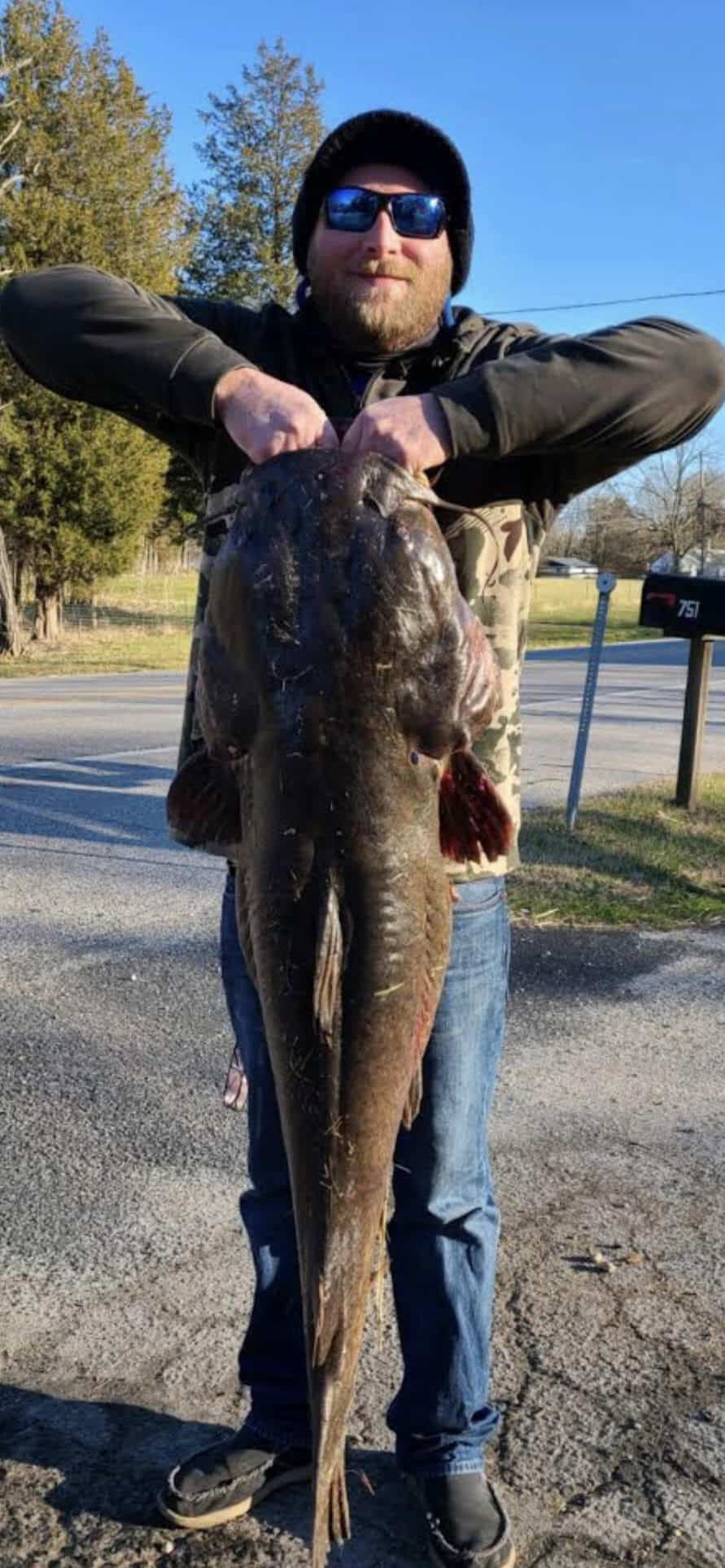 Once he reeled it in, the flathead catfish's weight was officially certified by Jack Manning of Keen Compressed Gas in Elkton. A Maryland Department of Natural Resources biologist confirmed the catch.
Dixon gave his record-breaking fish to friends who harvested its protein-rich filets, DNR reports. 
If you think you have a potential record catch, DNR says you should download and fill out the state record application and call 443-569-1381 or 410-260-8325. The department recommends the fish be immersed in ice water to preserve its weight until it can be checked, confirmed, and certified.
-Meg Walburn Viviano