A transatlantic crossing isn't out of the ordinary for the U.S. Navy, but the story of one of its vessels that went missing a year ago and was just found in Ireland most certainly is.
Ireland's Doolin Ferry Co., which operates between Doolin and the Aran Islands on the country's west coast, kicked off quite the internet mystery when it posted photos and details of a boat the Doolin Express crew spotted near Inis Oírr.
The Doolin Ferry Co. described the state of the vessel in detail on its website: "it had two engines still attached but we could see from the length of the goose barnacles that were on the boat that it had been in the water from some time."
"We sent one of our crews and ferry to tow the boat (with the help of a local fishing boat) to the beach on Inis Oírr," the company said in a Facebook post. "Lots of islanders helped to bring it up on to the
beach. It turns out it came from the USA and is a US Fast Military Rescue Boat!"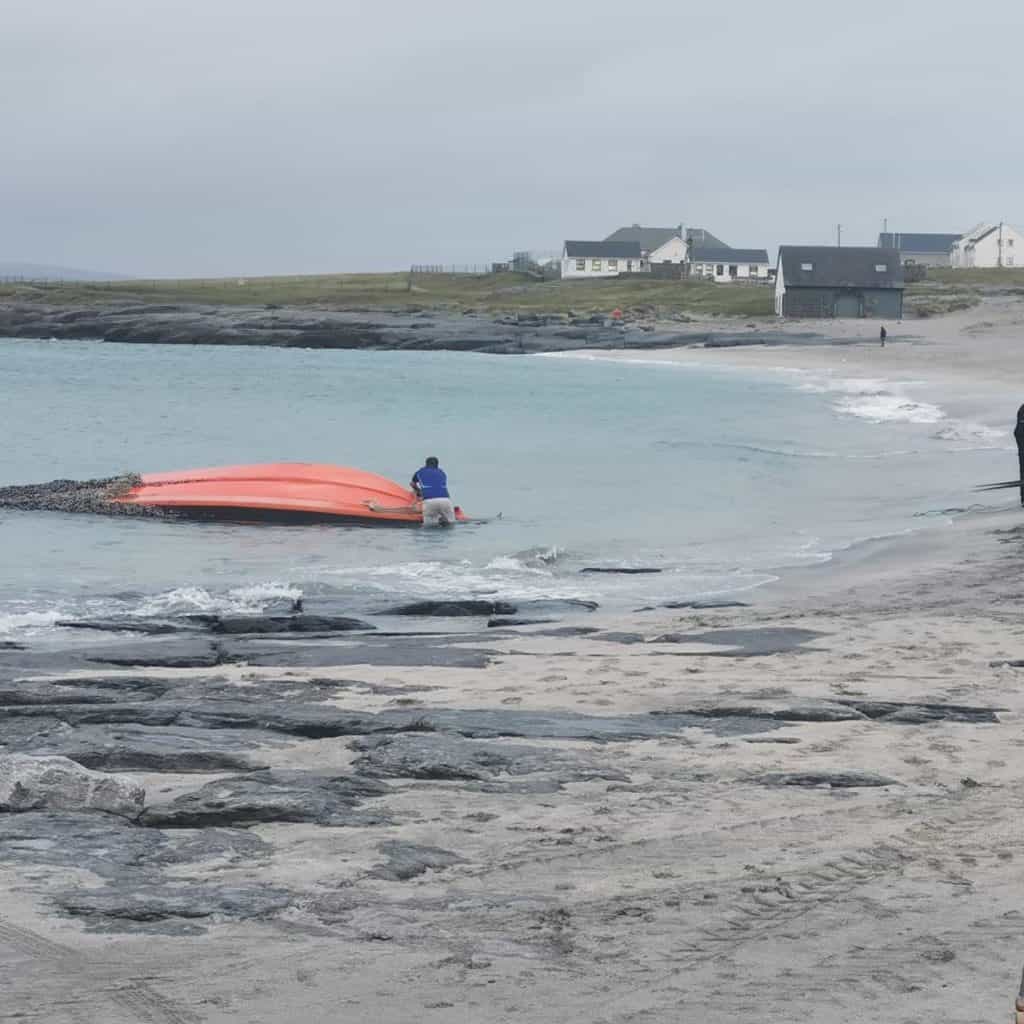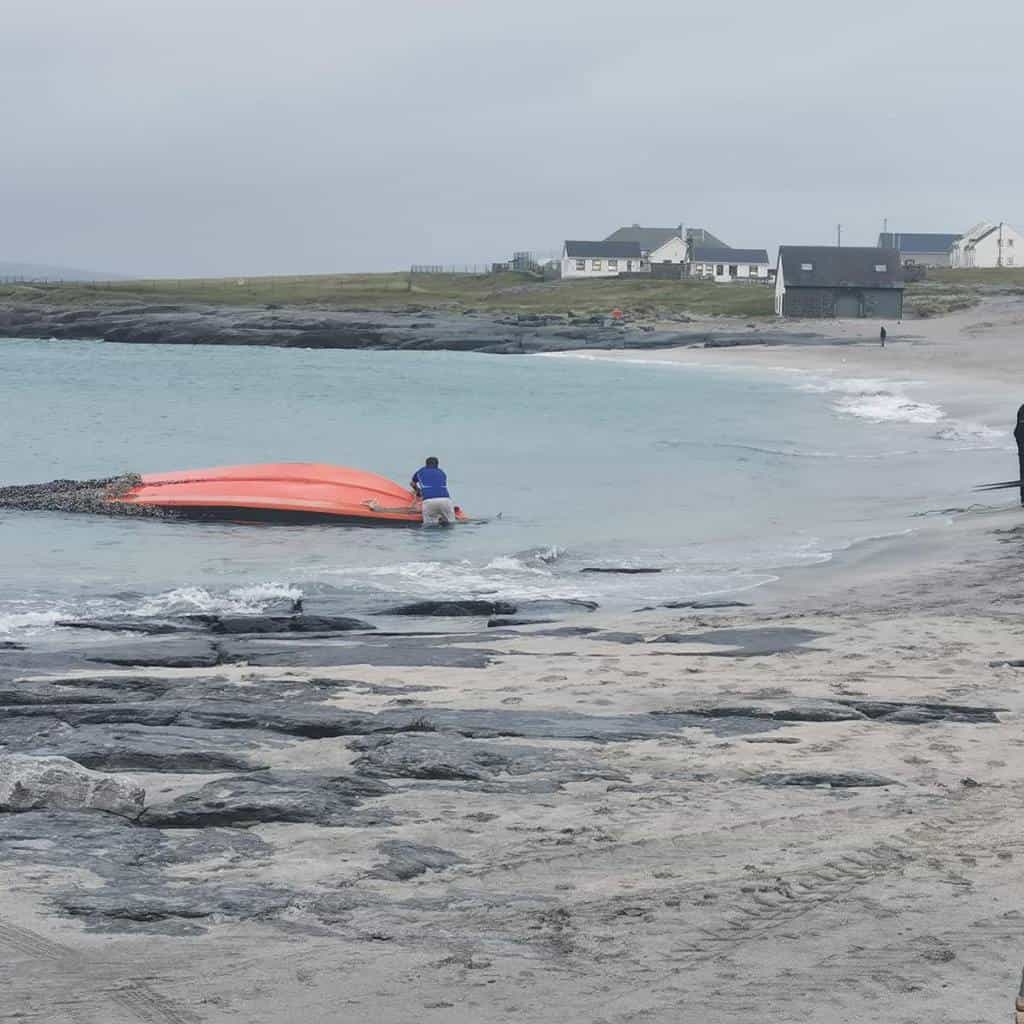 While the company originally thought the boat was a U.S. Coast Guard rapid rescue boat, it started a social media frenzy when it asked for the public's help in figuring out where the boat was from.
"It's been in the water quite a while but we would love to find out what happened to it and how it ended up close to Inis Oírr! Anyone have any ideas?" the company posted.
Word of the mystery boat traveled quickly, and it was eventually confirmed that the vessel's journey began near the Chesapeake Bay. Timothy Boulay with the Naval Air Warfare Center Aircraft Division says the vessel went missing during an exercise off Virginia.
"The test boat was lost during a missile test and evaluation exercise last September about 75 miles off the coast of Norfolk," Boulay explains. "Our Atlantic Targets and Marine Operations team followed their established procedures, searched for the unmanned vessel for five hours, and then notified the U.S. Coast Guard regarding the hazard to navigation."
Boulay says the test boats like the now-famous one that traveled the Atlantic are "foam-filled, and as result very buoyant and designed not to sink."
He adds that things like this don't happen every day; "this is a very uncommon occurrence: we believe that only two boats have been lost in the past 15 years, with the other floating to the Dominican Republic."
It was quite a trip for the test boat; Norfolk is roughly 3,300 miles from Doolin, Ireland.
-Laura Adams Boycourt