The good Samaritan who rescued a toddler from Assawoman Bay last month has received the honor of a lifetime for his bravery: he was invited to fly with the Air Force Thunderbirds flight demonstration squad.
In early May, a five-car pileup on the Route 90 bridge in Ocean City left a pickup truck dangling over the guardrail. An 18-month-old child, who was in her car seat, plunged into the water below. Jonathan Bauer, a bystander, jumped 25 feet off the bridge without hesitation to save the toddler.
After Bauer pulled the little girl from the water, a nearby boat steered to the scene and took both of them aboard. The toddler was flown by Maryland State Police helicopter to Johns Hopkin's Children's Hospital in Baltimore in stable condition and was later released. When Bay Bulletin first reported the story, Bauer wished to remain anonymous.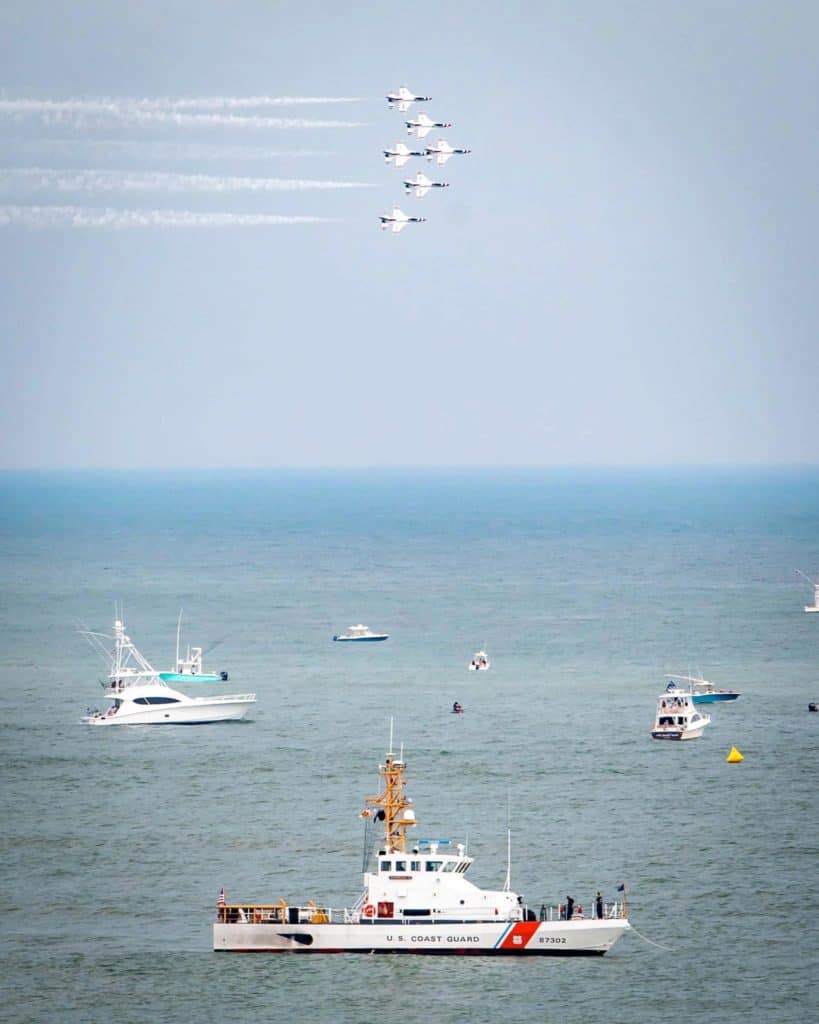 Now, Bauer is getting recognition from the Air Force, chosen as the Thunderbirds' Hometown Hero ahead of the OC Air Show this past weekend. On Friday Bauer took a 45-minute flight in an F-16C Fighting Falcon, taking off from NASA Wallops Island.
In a Facebook post showing Bauer's special flight (complete with his name in script on the fighter jet), the Air Force Thunderbirds wrote, "His selfless act shows the best America has to offer, and we're proud to have honored him with a flight today."
The Thunderbirds would go on to perform over the beach in Ocean City on Saturday and Sunday, serving as the main attraction at the OC Air Show. The show featured the Geico Skytypers, vintage and stunt planes, and rescue demonstrations by a U.S. Coast Guard aircrew for a packed beach and boat crowd.
–Meg Walburn Viviano