There's good news on the Lafayette River, an urban river that was polluted for decades. The Lafayette is now the first Virginia tributary to meet Bay-wide oyster restoration goals.
CBF/Heather North
The oysters that have been planted on eight reefs over the last seven years are reproducing and thriving. That's according to a recent survey by the Chesapeake Bay Foundation (CBF).
The Environmental Protection Agency's Chesapeake Bay Program says a healthy oyster reef must have at least 50 oysters per square meter to sustain itself. And all eight reefs surveyed on the Lafayette in early November exceeded that number, and one reef's density was as high as 152 oysters per square meter. They also show oysters of various ages are living on the reef, which shows they're reproducing.
"If oysters can come back in the Lafayette, they can come back anywhere they used to be in the Bay," said CBF Virginia Oyster Restoration Manager Jackie Shannon. "This shows that all these years of planting oysters continues to pay off. "
The Elizabeth River Project originally constructed reefs for the Lafayette, and CBF has planted about 40 million spat-on-shell oysters on those reefs since 2010. 1,500 concrete reef balls provide reef structure for oysters. In all, the Lafayette River now has nearly 75 acres of functioning oyster reef.
CBF says the Lafayette River is a good spot for oyster restoration, since the its currents keep oyster larvae in the river, instead of floating out into the Bay, as they do in some other rivers.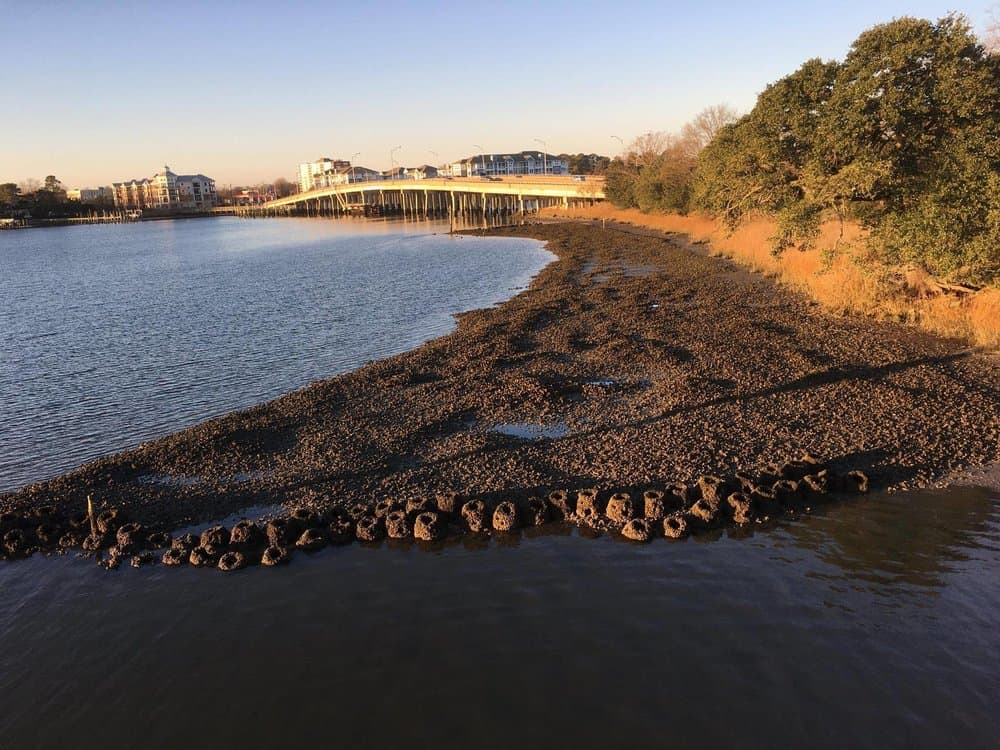 The oyster reefs make great habitat for other aquatic life, and surveys have found things like blue crabs and brown shrimp, and even sea horses and squid in the Lafayette River.
Progress on the river has allowed bacteria levels to drop so much that the Lafayette has been removed from Virginia's list of waterways where bacteria threatens recreation.
A National Fish and Wildlife Foundation grant will allow 5.5 acres of new reef to be built in the Lafayette River in 2018.