A strong tornado gutted much of a waterfront neighborhood in the northern part of Virginia Beach, damaged a military installation and pulled boats right off their lifts at private piers.
It formed very quickly, and was only on the ground for about five minutes. In that short time, Virginia's
first EF–3 tornado since 2019 damaged 115 homes and caused damages in the millions. Amazingly, no
one was injured or killed.
Thunderstorms were predicted for Virginia Beach on April 30. The afternoon temperatures were in the
60s. It did not seem to be a tornado type of day. However, the weather turned bad very quickly in the
late afternoon.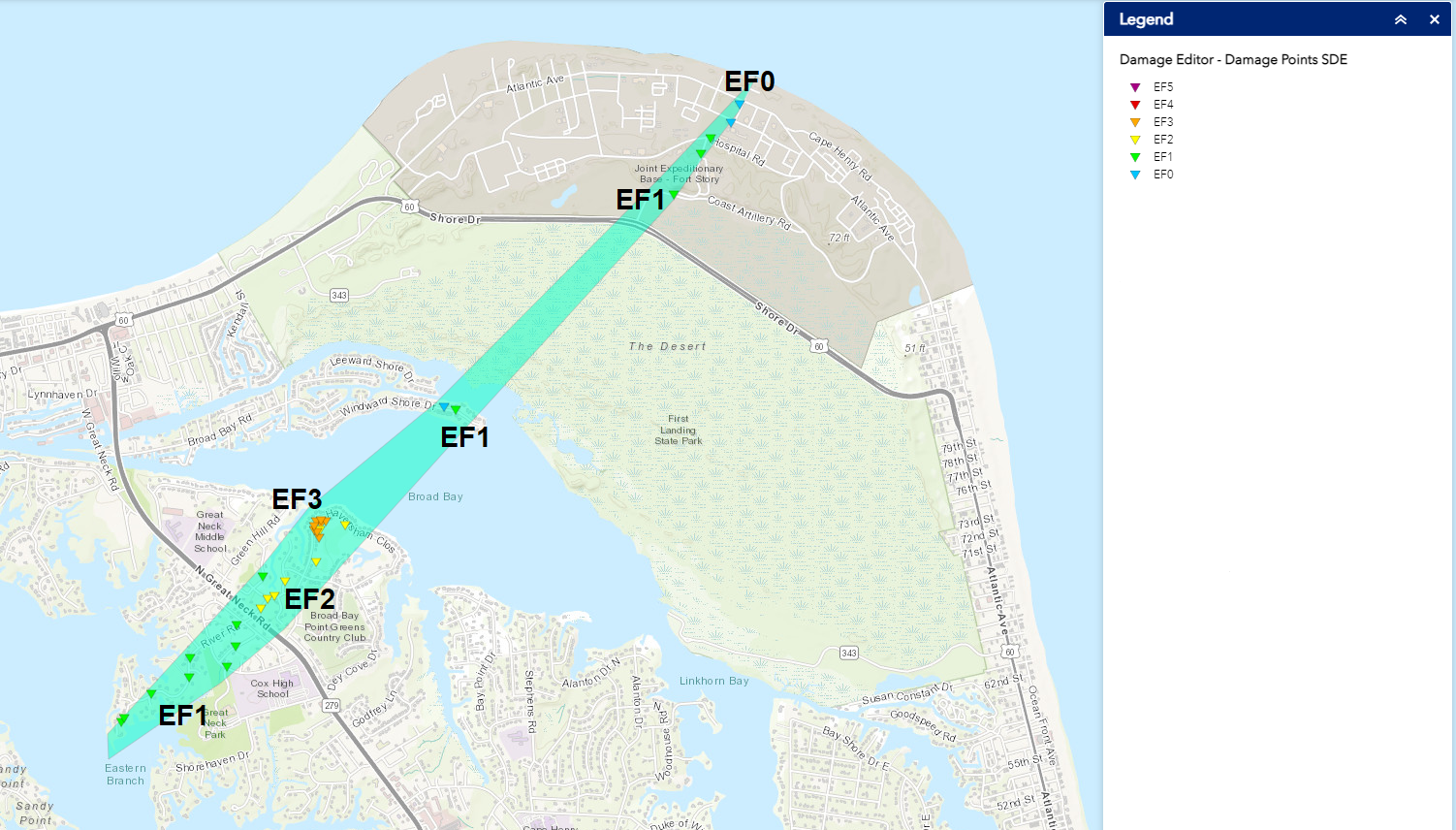 According to the National Weather Service in Wakefield, Virginia, an area of low pressure moving through the area suddenly deepened, and two storm cells merged over the Lynnhaven River. Within 10 minutes, an EF-1 tornado formed and touched down near River Road, passing over the Great Neck Recreation Center.
It moved northeast, and strengthened to an EF–3 as it passed Haversham Close. In this area, large, well-built homes had roofs ripped off. Walls were destroyed. Several homes were shifted off of their foundations. Top winds were estimated at 145 miles per hour.
This aerial video from the Virginia Beach Fire Department shows the eye-popping damage to homes and their piers with boats:
The damage was later estimated at more than $15 million in residential damage: nine homes destroyed; 36 with major damage making them uninhabitable; and many more with significant damage.
The tornado weakened as it moved over Broad Bay. It then moved through First Landing State Park and Joint Base Fort Story. Some buildings on the base were damaged. Trees were damaged in the park. The tornado moved over the mouth of the Chesapeake Bay where it finally dissipated.
Tornado warnings were issued, but the storm developed so quickly that residents literally had no time to prepare other than taking immediate shelter. What happened that day is a good reminder that when you hear a tornado warning, you should seek shelter immediately. Don't pick up the patio furniture first.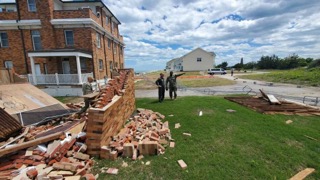 According to L. J. Hansen, Public Works Director for Virginia Beach, "The recovery will take months. We are asking that residents have compassion for their neighbors and patience with City workers." Patience was needed, as many streets in the area were closed for days after the storm. The recreation center was opened as a shelter.
The Chesapeake Bay Foundation's (CBF) Brock Environmental Center is located just north of the tornado's path.
Chris Moore, Senior Regional Ecosystem Scientist for CBF, reported no significant environmental
damage. "I'm not aware of any environmental damage other than the significant loss of trees and associated canopy," he said.
He said some boats had been damaged, and he believed the Chelsea neighborhood won't look the same for a very long time.
This past week, some anglers picked up storm debris out of the Lynnhaven River. Fishing was reportedly slow, so picking up storm debris was a good alternative.
According to the National Weather Service, a tornado warning means that a tornado has actually been sighted or is indicated by weather radar. There is imminent danger to life and property. Move to an interior room on the lowest floor of a sturdy building without delay. Avoid windows. You should not stay outside or in a vehicle. The prompt heeding of last week's warning prevented injuries in Virginia Beach. Yo
-Kendall Osborne