Buying or selling a home in Virginia's waterways can be overwhelming, and that's why we're here. Horsley Real Estate has the resources and knowledge to help you in all aspects of real estate. Whether you need assistance preparing your home to sell or making an offer on a new one, let us help. We make the buying and selling process easy in the Northern Neck and Middle Peninsula of Virginia, because we know the area . . . it's our backyard. Check out a wide range of listings here or visit this page to get acquainted with Horsley Agents. We are a family owned company with four office locations in Urbanna, White Stone, Deltaville and Mathews.
---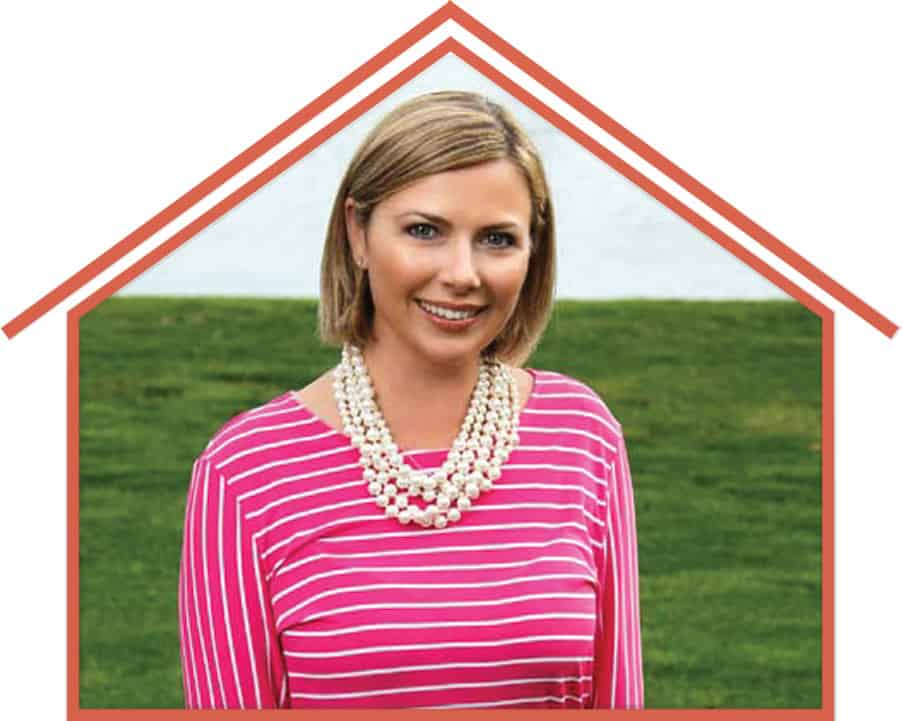 Katie Horsley Dew
[email protected]
804.436.6256
horsleyrealestate.com
---
Growing up in the family firm, Katie has been surrounded by real estate her entire life with her grandmother, founder of Horsley Real Estate and father, now Principal Broker, passing along the work ethics and marketing skills to continue to grow with her buyers and sellers, and set the family firm above the rest. A husband and wife team, David and Katie cover all the Northern Neck and Middle Peninsula areas of Virginia's Chesapeake Bay and specialize in waterfront estates and homes. David and Katie live with their two children on Dymer Creek and feel completely grateful for a fulfilled life in work and home.
---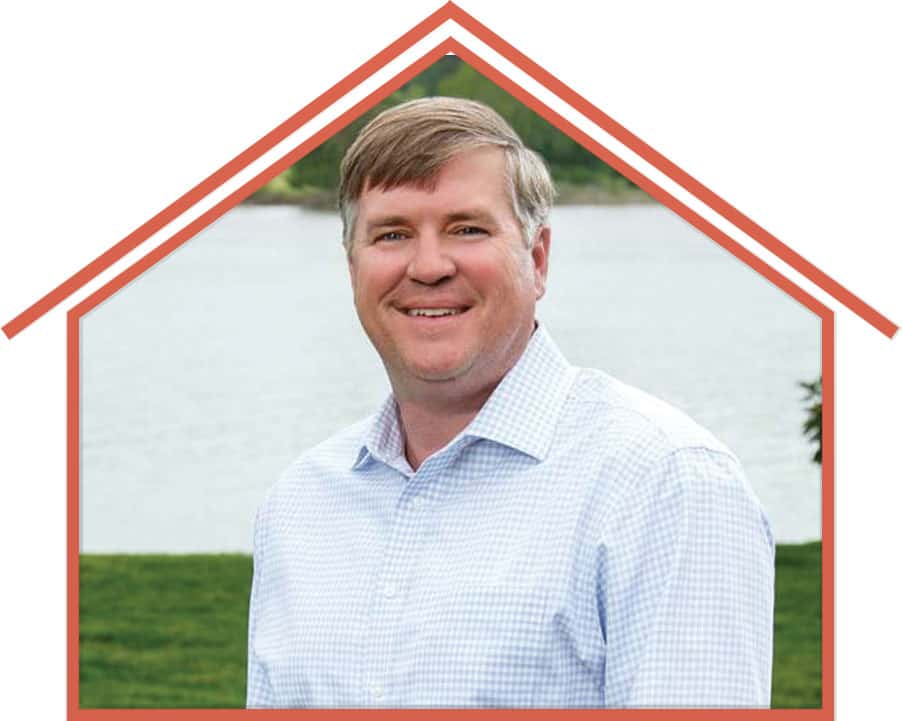 David Dew
[email protected]
804.436.3106
horsleyrealestate.com
---
Managing Broker and Realtor for 20 years, David Dew knows the market in the Northern Neck and Middle Peninsula areas of Virginia's Chesapeake Bay. Native to Richmond, VA, David moved to White Stone in early 2000's with his wife, Katie Horsley Dew. Before Real Estate, he was a loan officer and a branch manager at a local bank. David and his wife have successfully made a name for themselves as leading brokers for the family-owned company and have the knowledge and negotiation skills to provide buyers and sellers with the best service. David and Katie reside on Dymer Creek with their two children and thoroughly enjoy and are grateful for all life has to offer.
---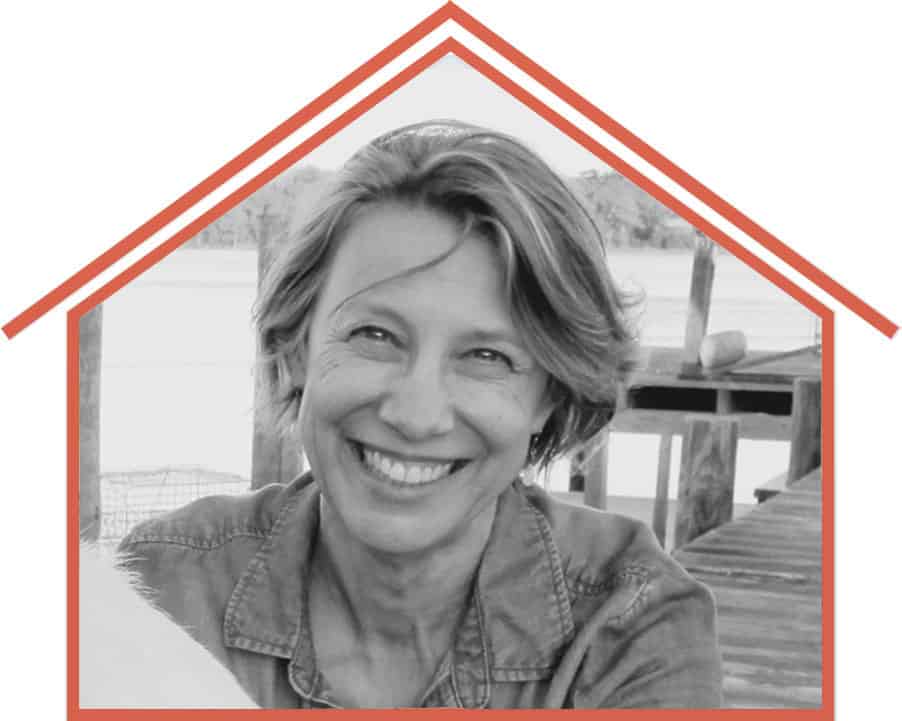 Rosemary Griffith
[email protected]
804.387.1807
horsleyrealestate.com
---
Rosemary is a native of McLean, Va. and spent years residing in Richmond. In 1996, she and her husband bought waterfront land in Mathews, eventually fulfilling their dream to live on the water. She understands first-hand the unique requirements for building in a rural waterfront setting. She spent decades in the film/tv industry, developing an eye for detail and an ability to coordinate logistics and professionals to meet a time-sensitive goal. Rosemary has owned and managed an apartment building in Northern Virginia, and renovated several homes in Richmond. She became a real estate agent in 2014 and truly enjoys helping her clients explore the beautiful counties while navigating the waters of buying and selling in a waterfront community.
---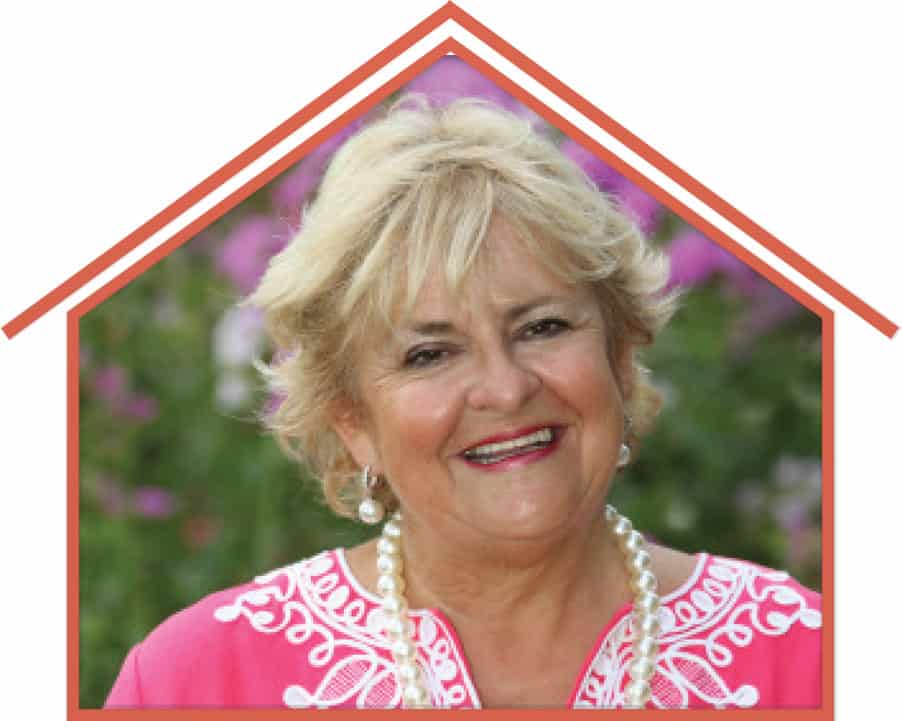 Neena Rodgers
[email protected]
804.436.2326
rodgersandburton.com
---
Neena has been a top producer and consistent Platinum Award recipient since joining the Horsley firm in 2003. She is proud to have been named a Top Virginia Realtor 3 years in a row. A Cum Laude graduate of American University, Neena and her husband moved to "The River" in 2001 for the wide open spaces and uncluttered waterways, and her family relishes their time cruising and sailing. Neena's clients love her tenacity and integrity, and she attributes her success to hard work, an extensive knowledge of the waterways and care and concern for every client. Neena manages the Horsley office in Deltaville. Visit Neena's website, RodgersandBurton.com to read more about Neena and her team along with the Chesapeake Voice blog.
---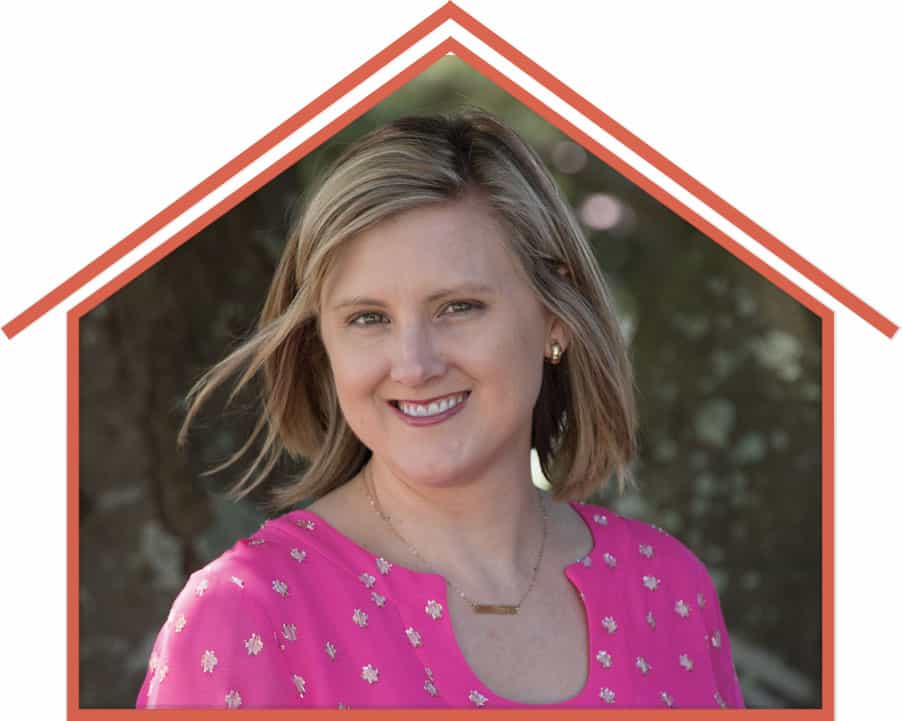 McKann Payne
[email protected]
804.815.4192
horsleyrealestate.com
---
McKann Payne is a native of Urbanna, in the Middle Peninsula. She is uniquely suited for success in real estate with her in-depth understanding of the region, an astute eye for design, and her superb organizational skills with a can-do attitude. This has earned McKann loyalty and respect in the real estate industry. Prior to entering real estate, McKann was an accomplished master educator for nearly 20 years with superior communication skills, which she has carried into real estate. McKann is a graduate of James Madison University. She and her husband, Chad, and their son reside in White Stone on the beautiful Carters Creek. When not working you can find McKann in her garden, kayaking on the creek, or cruising the Rappahannock with family and friends.
---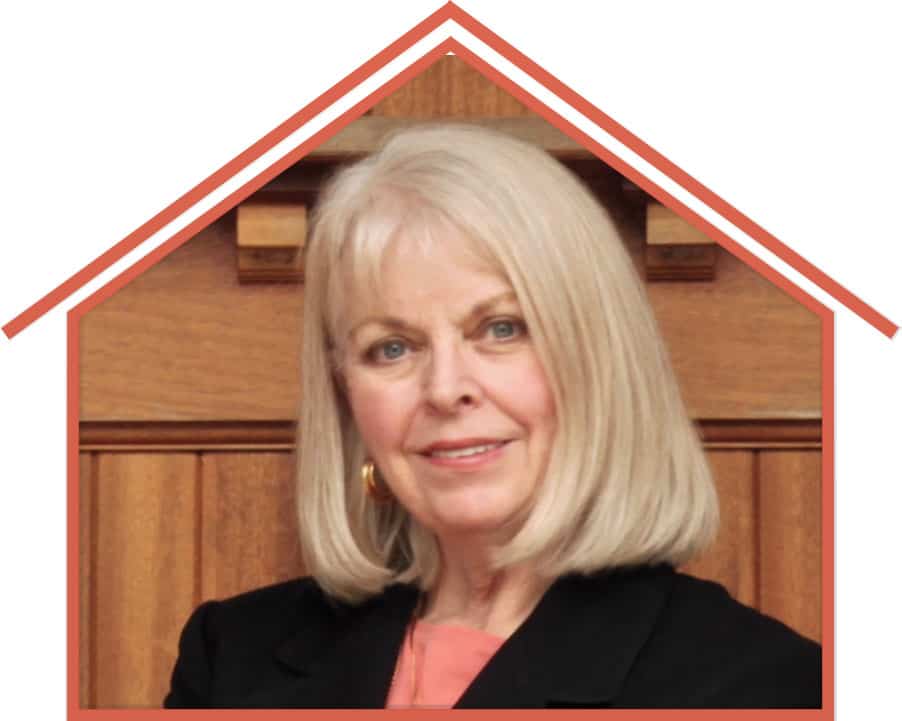 Sandi Lent
[email protected]
804.694.6101
horsleyrealestate.com
---
With a career that spans 20+ states and thousands of transactions, Sandi has devoted her career to residential real estate. Whether a waterfront estate or cozy condominium, Sandi's analytical perspective and negotiating skills are ideal in guiding her clients to fulfill their real estate goals. White glove service is her trademark, providing uncommon experience in every type of residential sale. When she and husband Tim chose the Piankatank River in Hartfield as their new home in 2001, Sandi put this knowledge to work. She appreciates and understands all the amazing benefits of life in Virginia's Chesapeake Bay region. An avid gardener, she holds the coveted designations of MIRM, Master in Residential Marketing, from the National Association of Home Builders.
---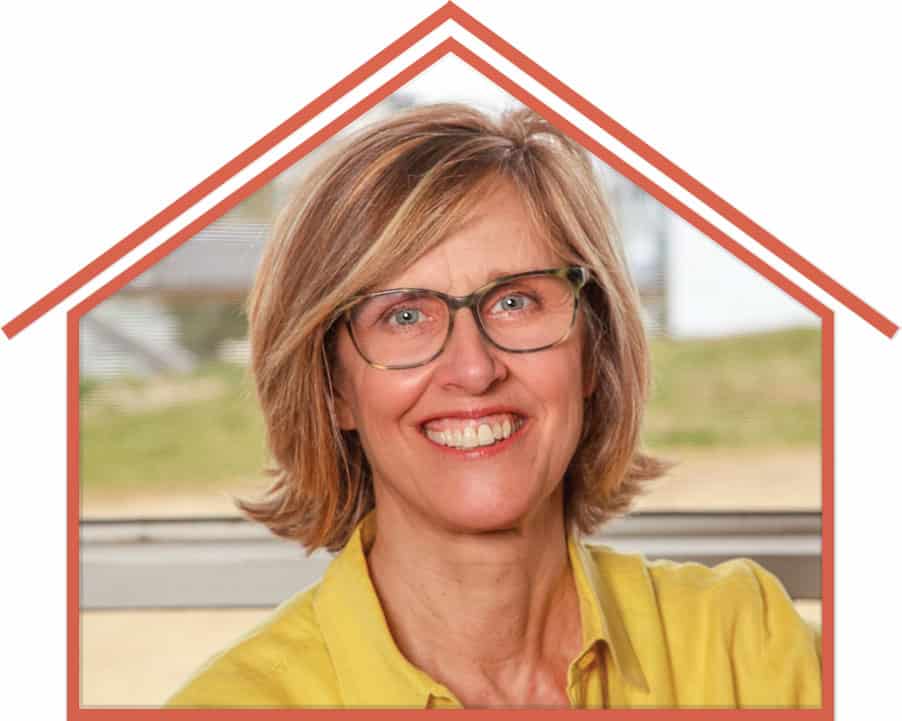 Andrea Holt
[email protected]
804.854.9530
waterfronthomesnorthernneck.com
---
Andrea Holt moved to the Chesapeake Bay area from Fairfax, Va. in 1997 when she and her family purchased a marina in Deltaville on the Piankatank River. Since then Andrea has held positions for boating and tourism publications, as a modular home sales consultant and, in 2013, as a realtor with Isabell Horsley Real Estate. Andrea's experience in marketing, general construction knowledge, and above all, her passion for the Bay and rivers of the Northern Neck and Middle Peninsula, have contributed to her success and consecutive Platinum Sales Awards. Today Andrea lives on a 20-acre farm in Wake, one mile from the Rappahannock River.
---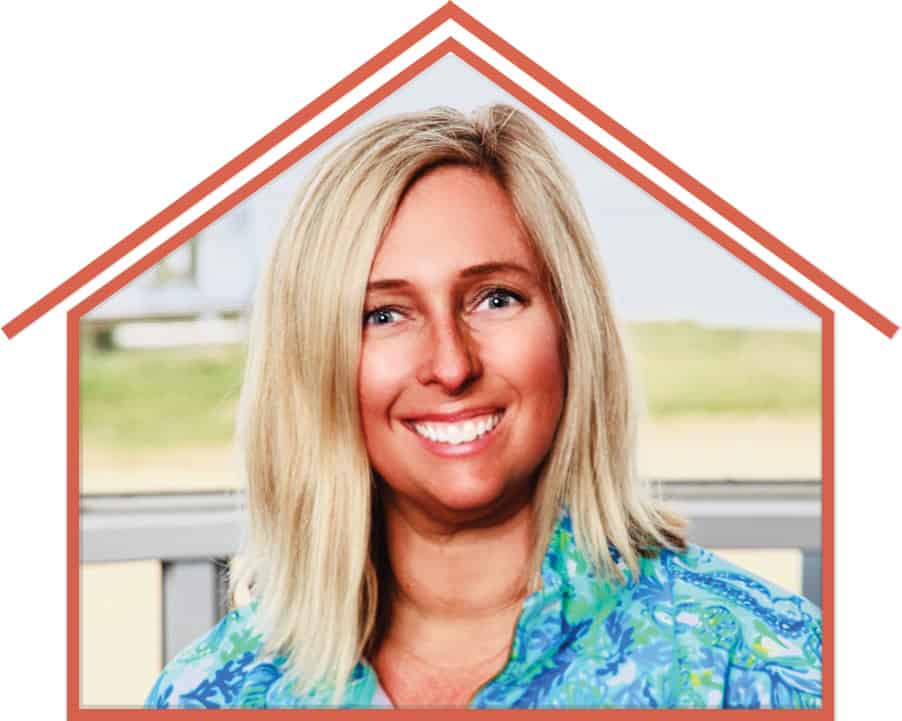 Diana wolfson
[email protected]
940.395.1775
horsleyrealestate.com
---
Diana Wolfson, a native of the Potomac area, grew up coming to the Northern Neck throughout the summers. She has always loved the beautiful waterfront area and knew she wanted to raise her children with the same admiration. Diana and her husband moved back to the the Northern Neck in 2013 and started Northern Neck Burger (NN Burger). Diana decided to step away from the restaurant business and pursue the career that has always fascinated her—real estate. Diana resides in White Stone with her husband and two sons.
---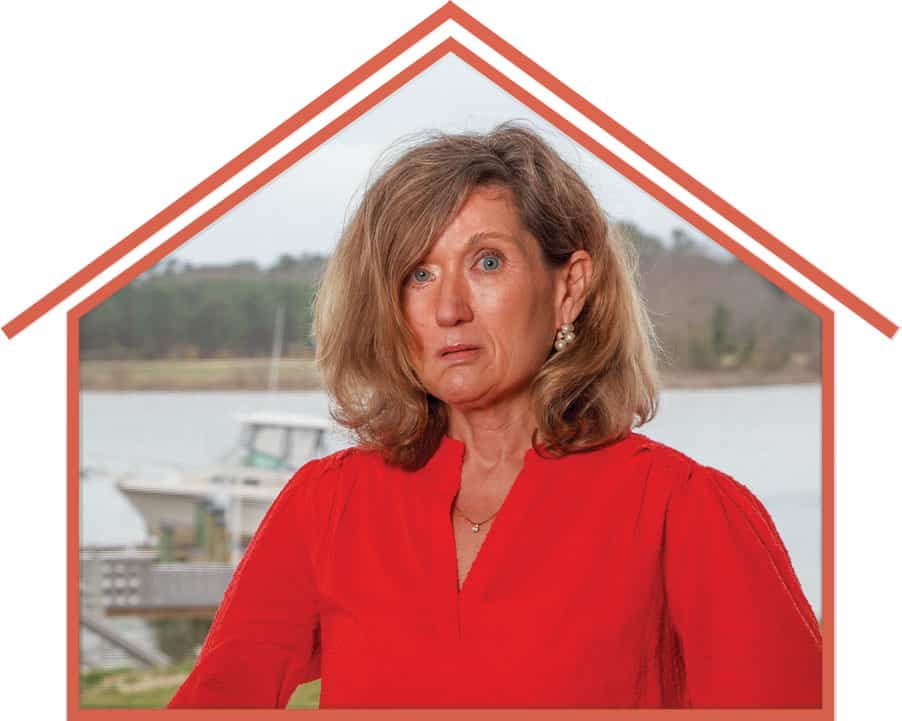 Shelley Ritter
[email protected]
301.717.5157
horsleyrealestate.com
---
Shelley Ritter has developed an eye for homes through a background in real estate staging, visual merchandising, interior design, and sales. This makes Shelley a great asset in finding you a home or a buyer for your property. Working with clients in the home furnishing field, Shelley came to appreciate the deep connection between people and their houses.
In today's world, we are spending more time at home than ever before. Our house has become a home office, our favorite restaurant, and the center of family entertainment. Shelley is eager to share her love of houses in the Northern Neck and Middle Peninsula area and help you in all aspects of your real estate journey.
---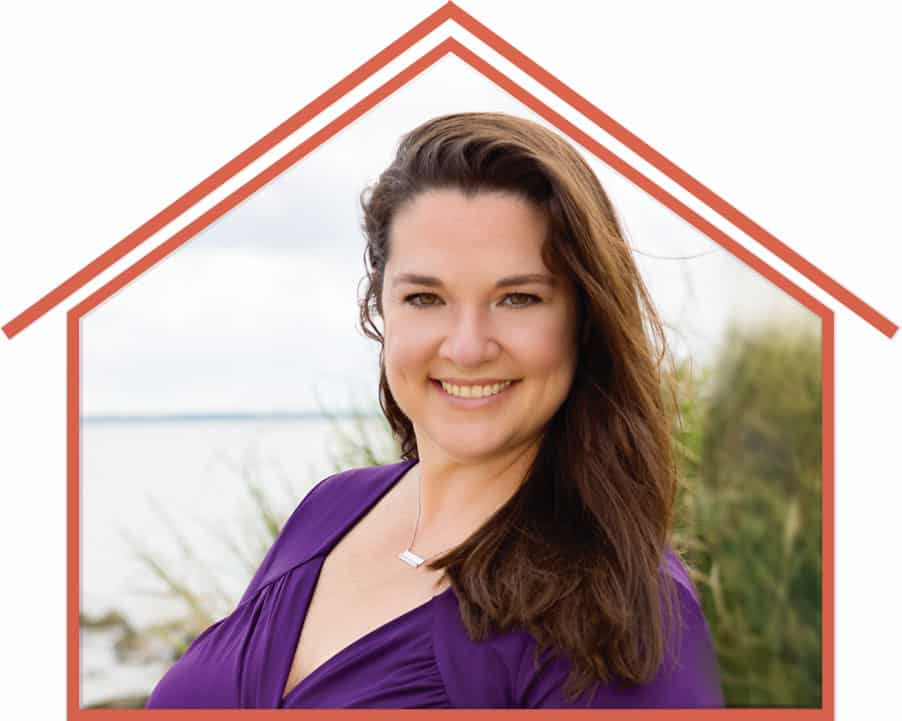 Virginia Stoughton
[email protected]
804.577.3584
horsleyrealestate.com
---
Virginia Stoughton has deep family roots in Lancaster County as her family, all the way back to her great-grandparents, have lived here. Virginia was born in White Stone but then moved to Manassas. Her parents moved back to White Stone to retire, and because Virginia loves the area, she moved back with her own family in 2006. Virginia is mother to three teenage boys and her interests include watching and cheering her kids on in their various sports and musical endeavors. She also has a love for spending time near the water and a passion for rock music.
---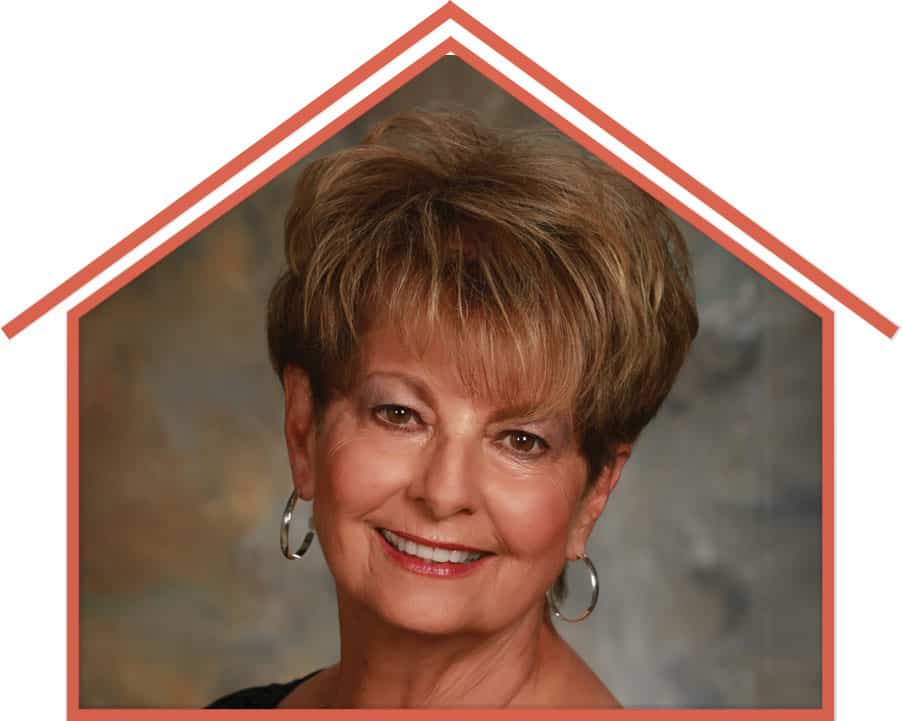 Pat Willett
[email protected]
804.436.5235
horsleyrealestate.com
---
Pat has been in the Real Estate business since 1979, serving clients in Fredericksburg, Va. for 25 years before relocating with her husband upon his retirement from United Airlines to the Northern Neck of Virginia . They live in White Stone on Tabbs Creek.
Selling waterfront properties has been a joy of a lifetime, helping people to experience the waterways of the Chesapeake Bay and adjacent rivers and creeks. In her 15 years selling homes in the area, Pat has served many satisfied homebuyers who have become friends and neighbors.
---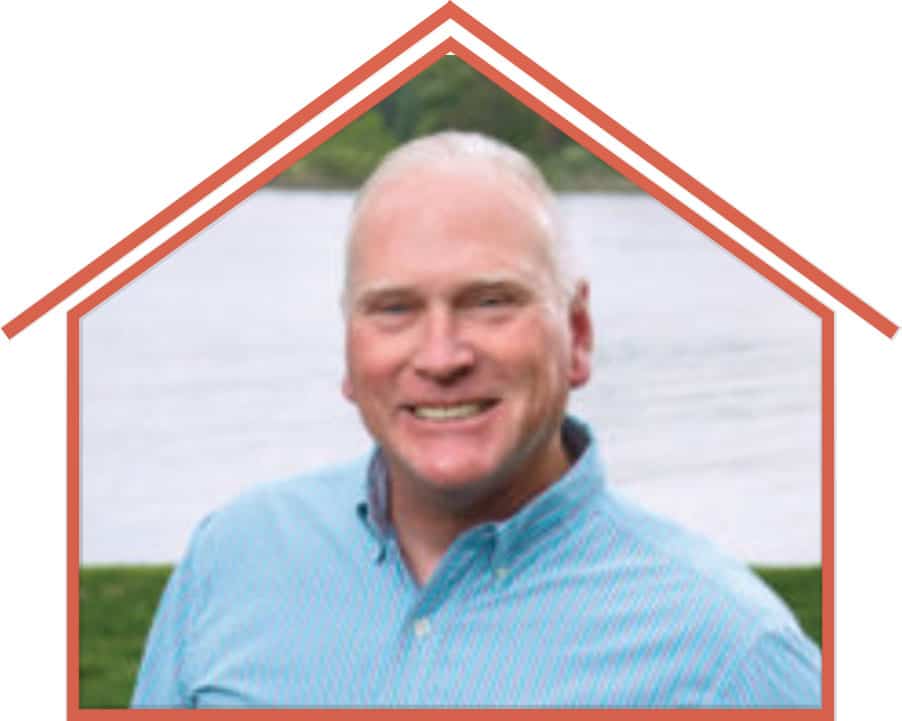 Bobby Wheeler
[email protected]
804.435.2644
horsleyrealestate.com
---
Bobby Wheeler was born and raised in Northern Virginia. He was employed for 26 years with the Fairfax County Fire and Rescue Department, retiring in 2011. Bobby has an affinity for the Chesapeake Bay and is well educated in the knowledge of the bay and its tributaries. He has always loved fishing and is a member of Ducks Unlimited in the Northern Neck. He also enjoys gardening and physical fitness. Bobby and his wife Colleen live in Lively, Va. where they enjoy the waterfront and country living. They have two children and two grandchildren.
---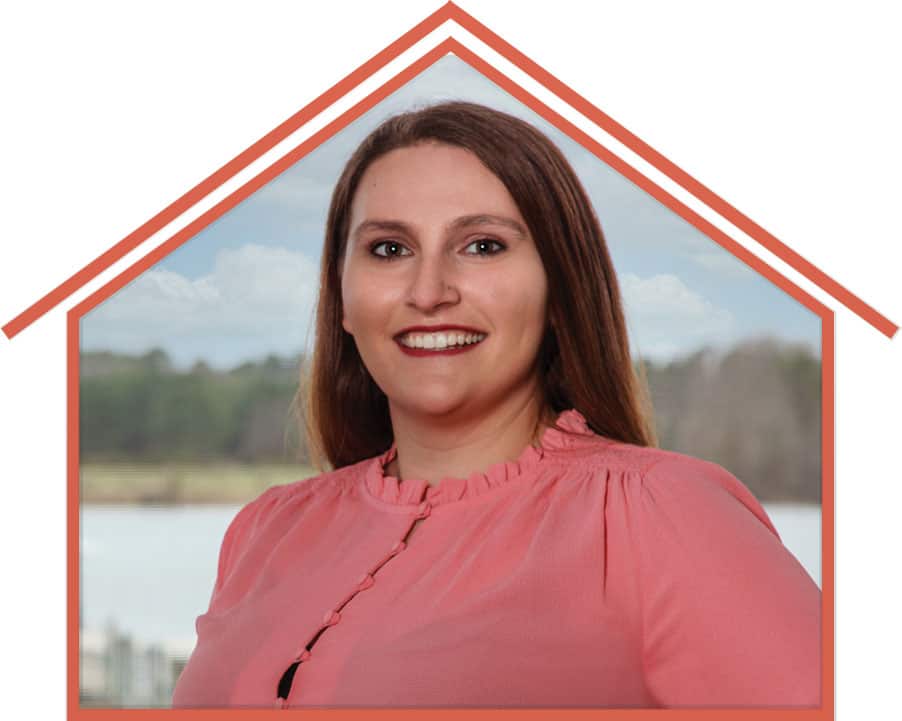 Shyann Lewis
[email protected]
804.338.0483
horsleyrealestate.com
---
Shyann Lewis moved to the Middle Peninsula area in 2009 after spending most of her summers on the Rappahannock River and the Chesapeake Bay. Shyann started her journey with Horsley Real Estate when she became an agent's assistant in 2017. Since then, she has assisted with over 100 closings and has earned her real estate license while also completing a degree in Business Management. Shyann enjoys showing off the unique lifestyles of the Northern Neck and Middle Peninsula and is ready to serve you at the Horsley office located in Urbanna.
---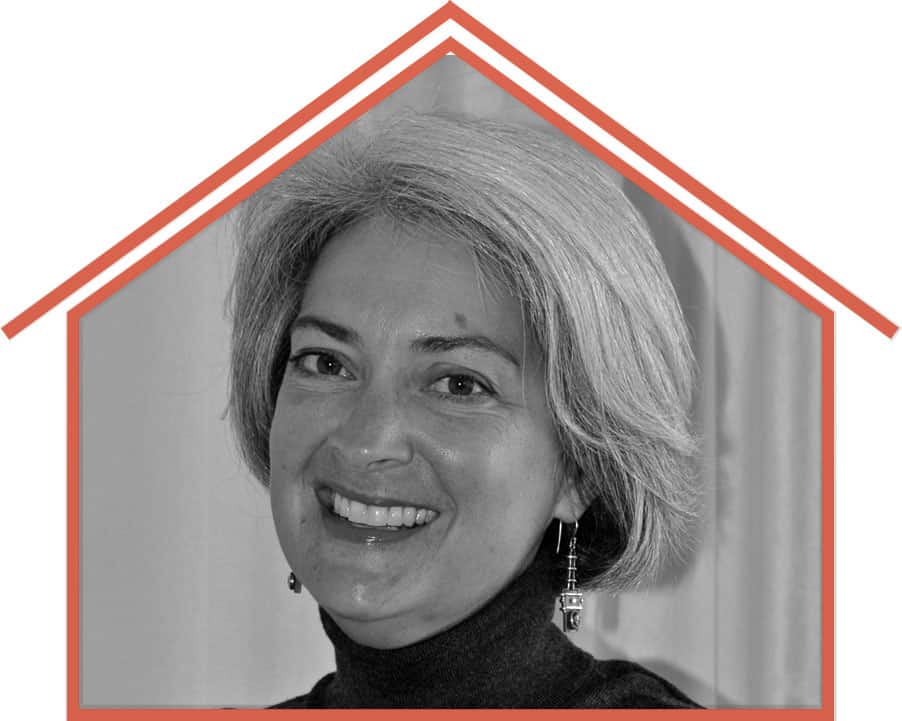 Bernadette La Casse
[email protected]
804.384.7740
horsleyrealestate.com
---
Bernadette La Casse has lived on the Middle Peninsula of the Chesapeake Bay since 2005 and loves the unique charm and pace of the region. She has been involved in waterfront real estate since 2014, and looks forward to helping you navigate your real estate needs. Bernadette brings over 30 years' experience in finance and operations with global manufacturing, financial services and pharmaceutical corporations. Her experience in finance and management help facilitate these sometimes complex real estate transactions. Bernadette is proud to be voted a Top Agent in Virginia, and is dedicated to providing the critical information necessary for her clients and her team as Broker for the Mathews/Gloucester Office.
---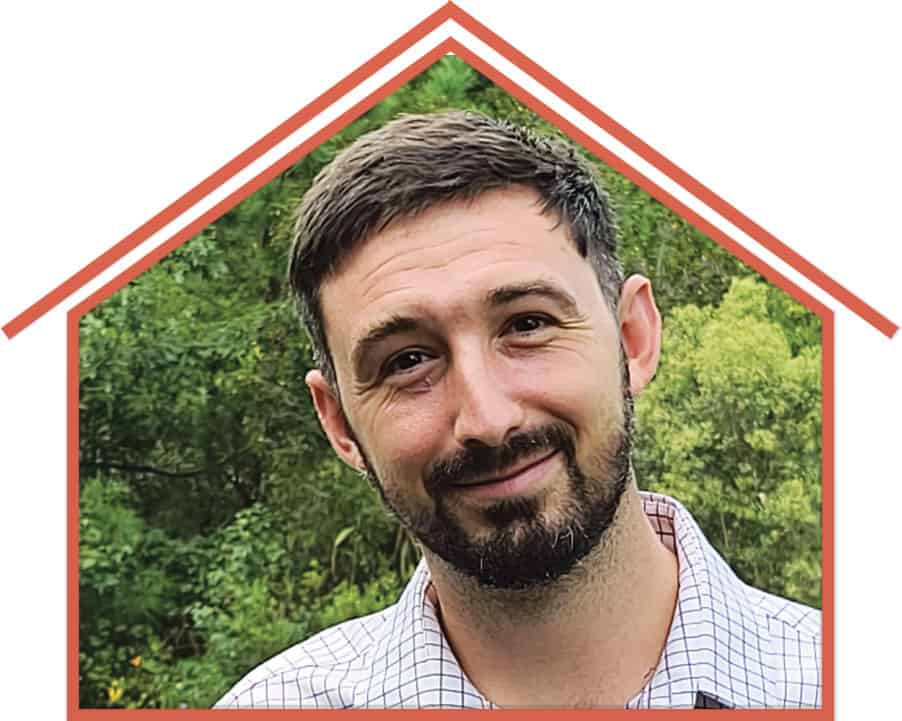 Tim Daniel
[email protected]
413.221.2331
horsleyrealestate.com
---
A native of Massachusetts, Tim and his family moved to Mathews County and instantly fell in love with the simplicity and tight-knit nature of the community. He has a background in EMT services and spent five years working for Heritage Museums and Gardens on Cape Cod.
Tim uses his strong service orientation, plus maintenance and horticulture background, to help his clients find their perfect forever home.