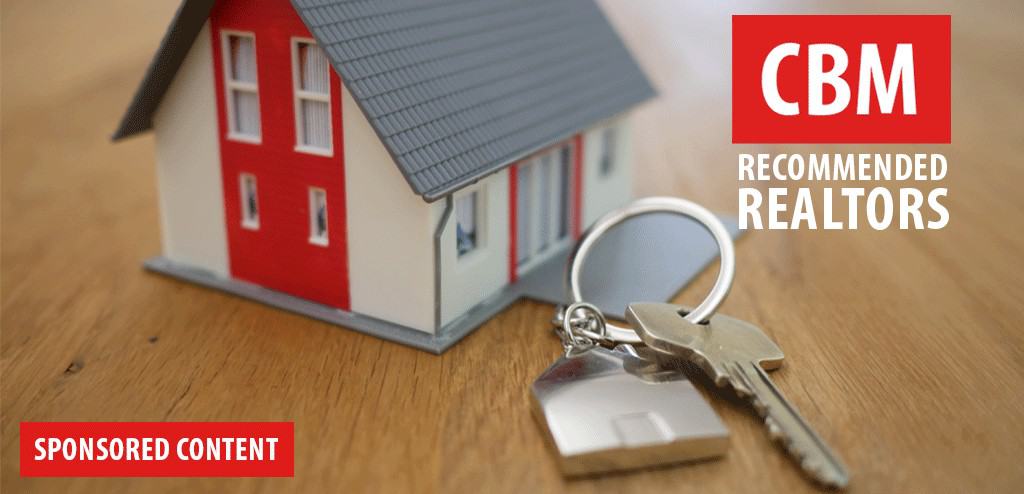 From Havre de Grace to Cape Charles and Virginia Beach (and everywhere in between), these realtors and firms have you covered. Find your perfect match to buy or sell your home with the most trusted names in the business.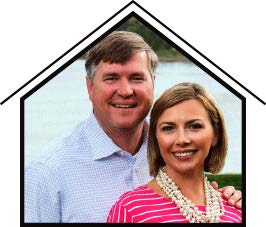 David Dew • DavideDew@gmail.com • 804-436-3106 • www.horsleyrealestate.com
David Dew, of Richmond, and Katie Horsley Dew, of White Stone, are leading Brokers with nearly 20 years of sales experience in the Middle Peninsula and the Northern Neck. The Dews are experts in their market, proven by high sales volumes, enthusiasm for their clients and industry, and consecutive annual platinum award winners plus named Top Virginia Realtor last 3 years. With the Dews, you get two professional Realtors working to fulfill the needs of their clients. A family-owned company founded by Katie's grandmother in 1975, the third generation leads with aspirations to a strong future and growing success for all the Horsley Real Estate team. Our firm specializes in luxury waterfront, cottages, and inland homes…we have something for everyone!
---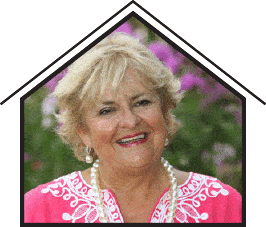 Neena Rodgers • NeenasRealEstate@gmail.com • 804-436-2326 • www.horsleyrealestate.com
Neena has been a top producer and consistent Platinum Award recipient since joining the Horsley firm in 2003. She is proud to have been named a Top Virginia Realtor 3 years in a row. A Cum Laude graduate of American University, Neena and her husband moved to "The River" in 2001 for the wide open spaces and uncluttered waterways, and her family relishes their time cruising and sailing. Neena's clients love her tenacity and integrity, and she attributes her success to hard work, an extensive knowledge of the waterways and care and concern for every client. Neena manages the Horsley office in Deltaville. Visit Neena's website, RodgersandBurton.com to read more about Neena and her team along with the Chesapeake Voice blog.
---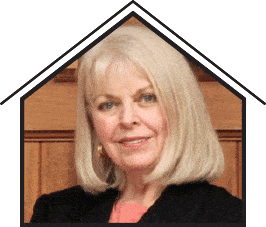 Sandi Lent • Sandi@rivahrealestate.com • 804-694-6101 • www.horsleyrealestate.com
With a career that spans 20+ states and thousands of transactions, Sandi has devoted her career to residential real estate. Whether a waterfront estate or cozy condominium, Sandi's analytical perspective and negotiating skills are ideal in guiding her clients to fulfill their real estate goals. White glove service is her trademark, providing uncommon experience in every type of residential sale. When she and husband Tim chose the Piankatank River in Hartfield as their new home in 2001, Sandi put this knowledge to work. She appreciates and understands all the amazing benefits of life in Virginia's Chesapeake Bay region. An avid gardener, she holds the coveted designations of MIRM, Master in Residential Marketing, from the National Association of Home Builders.
---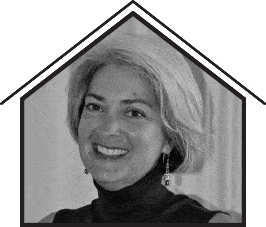 Bernadette La Casse • BernilaCasse@gmail.com • 804-384-7740 • www.horsleyrealestate.com
Bernadette La Casse has lived on the Chesapeake Bay since 2005 and loves the unique charm and laid back pace of the region. She has been involved in real estate since 2014, and looks forward to helping you navigate your real estate needs. Bernadette is proud to have been voted one of the Top Agents in Virginia, and works closely with her team as Broker for the busy Mathews/Gloucester branch office of Horsley Real Estate. Bernadette's more than 30 years of experience in corporate operations help facilitate these sometimes complex real estate transactions. Bernadette holds a BS in Mathematics from Potsdam College and an MBA from Rensselaer Polytechnic Institute. She and her family live in Mathews, Virginia, on the beautiful Chesapeake Bay.
---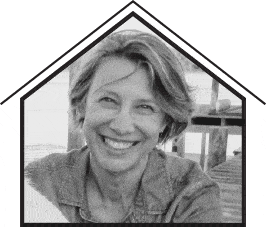 Rosemary Griffith • RomyGriff@gmail.com • 804-387-1807 • www.horsleyrealestate.com
Rosemary is a native of McLean, Va. and spent years residing in Richmond. In 1996, she and her husband bought waterfront land in Mathews, eventually fulfilling their dream to live on the water. She understands first-hand the unique requirements for building in a rural waterfront setting. She spent decades in the film/tv industry, developing an eye for detail and an ability to coordinate logistics and professionals to meet a time-sensitive goal. Rosemary has owned and managed an apartment building in Northern Virginia, and renovated several homes in Richmond. She became a real estate agent in 2014 and truly enjoys helping her clients explore the beautiful counties while navigating the waters of buying and selling in a waterfront community.
---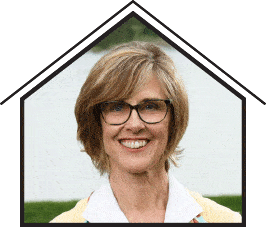 Andrea Holt • AndrejHolt@gmail.com • 804-854-9530 • www.horsleyrealestate.com
Andrea Holt started her sales career as an advertising rep for boating and tourism publications. In 2010 she took a position as a New Home Consultant for Clayton Homes, selling homes and acting as a general contractor. "It was a great education in construction and land, and ignited my passion for home sales," she says. In 2013 Andrea got her real estate license and has since been a repeated Platinum Sales Award recipient. She attributes this to spending time with her clients, listening and sharing info about the market. "We moved here in 1997 from Northern Virginia when we purchased a marina in Deltaville. The people I work with today are as surprised as I was that a place like this exists. It's an area that's in my soul and I get to share that everyday"
---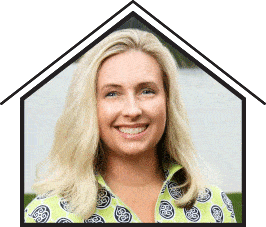 Diana Wolfson • Dwsellsnnk@gmail.com • 940-395-1775 • www.horsleyrealestate.com
Diana Wolfson Grew up outside of Washington D.C., getting out on The Chesapeake Bay every chance she could. Her parents bought a weekend house on The Northern Neck in the early 1990's to accommodate their sailing/boating hobby. She moved to White Stone full time in 2013 to start NN Burger with her husband and sons. After a few years in the restaurant business she went back to Real Estate, a career she started in Texas. Diana joined Horsley because they are the best real estate firm in the area, with the reputation and values that a Realtor can grow with. Diana enjoys showcasing the wonderful lifestyle of The Northern Neck­—beautiful waterfront and inland properties, small town charm, and wonderful friends and neighbors.
---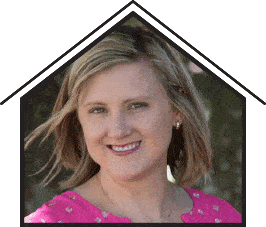 McKann Payne • Mckann@rodgersandburton.com • 804-815-4192 • www.horsleyrealestate.com
McKann Payne is a native of Urbanna, in the Middle Peninsula. She is uniquely suited for success in real estate with her in-depth understanding of the region, an astute eye for design, and her superb organizational skills with a can-do attitude. This has earned McKann loyalty and respect in the real estate industry. Prior to entering real estate, McKann was an accomplished master educator for nearly 20 years with superior communication skills, which she has carried into real estate. Mckann is a graduate of James Madison University. She and her husband, Chad, and their son reside in White Stone on the beautiful Carters Creek. When not working, you can find McKann in her garden, kayaking on the creek, or cruising the Rappahannock River with family and friends.
---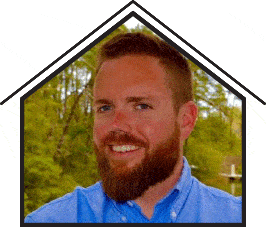 Hunter Law • HunterLawRealtor@icloud.com • 804-480-0269 • www.horsleyrealestate.com
Hunter Law is a native of Fauquier County and graduate of Wakefield and the College of Charleston. As a child, Hunter spent most of his time fishing, crabbing, and boating on the Rappahannock River and the Chesapeake Bay. After graduation, Hunter was fortunate to move to the Rappahannock River and make the area his home. Hunter is still an avid outdoorsman and spends most of his free time on the water. He became a realtor with Horsley in 2010 and received the Platinum sales award his first year and has since earned the Diamond award in sales for 2016-2019. You can find Hunter in Horsley's Urbanna office location.
---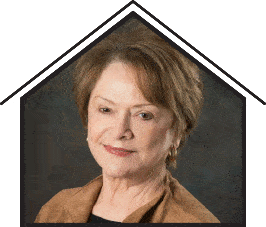 Barbara Bragg • Barbara@braggco.com • 804-436-6787 • www.braggco.com
Barbara has been a licensed real estate agent since 1987. She received her Graduate Realtor Institute designation (GRI) in 1989 and her broker's license in 1990. She works in both the real estate brokerage and development lines. She is a member of the National Association of Realtors, Virginia Association of Realtors, Northern Neck Association of Realtors and the Chesapeake Bay and River Association of Realtors. Barbara is an award-winning producer and has consistently been recognized as a leader in the industry. Barbara possesses over thirty years of real estate experience and has lived in the area for forty years allowing her to offer her clients expert advice in both the sale and acquisition of real estate in the Northern Neck and Middle Peninsula.
---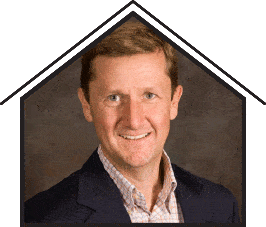 Bo Bragg • Bo@braggco.com • 804-436-7337 • www.braggco.com
Bo is the owner of Bragg and Company, a multi-faceted real estate business involved in brokerage, development, and construction in the Northern Neck and Middle Peninsula. He holds a B.A. from Virginia Commonwealth University and an M.B.A. from The College of William and Mary. A Class A licensed Virginia contractor, he is also a top-producing real estate broker and is routinely awarded the Platinum Sales Award by the Northern Neck Association of Realtors. Bo has significant experience in real estate finance and development, and lives in Irvington with his wife Camille and two children. He serves on the Chesapeake Academy Board of Trustees and attends Campbell Memorial Church.
---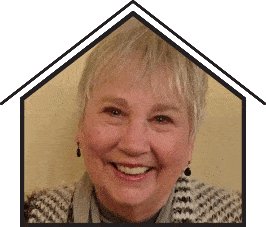 Terri Groh • TerriGroh4@gmail.com • 804-436-6874 • www.braggco.com
Always professional, with a personal touch, Terri Groh became a Realtor in 1984 in Louisville, KY. She has been serving the Northern Neck and Middle Peninsula buyers and sellers since 1999 with real estate expertise, local knowledge, and professional service. Terri is a member of the National Association of Realtors, the Virginia Association of Realtors, the Northern Neck Association of Realtors, and the Chesapeake Bay and Rivers Association of Realtors. She is an associate broker and an Accredited Buyer Representative. Terri can take you step by step through the real estate process, whether buying or selling. Give her a call today and get started!
---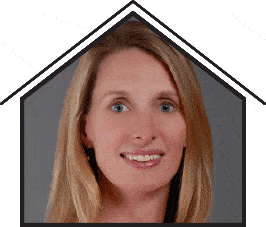 Alice Riviere • AlicenRiviere@gmail.com • 703-727-6767 • www.aliceriviere.com
Alice Riviere has been in Virginia real estate since 2009. She spent her early years in Richmond, moved to Alexandria where she started her real estate career and then settled in Irvington. Since much of her family is from the Northern Neck, it seemed natural to end up here. She graduated from UVA with a double major in mathematics and communications and spent her first working years as a teacher. In addition to enjoying real estate, she loves working with children and still spends time tutoring. She is eager to share what the Northern Neck has to offer with those looking to be a part of this unique area. It' one of the best places in Virginia!
---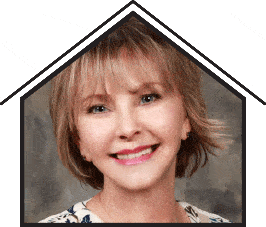 Linda Caron • Lcaron6725@gmail.com • 540-623-6725 • www.braggco.com
Linda, her husband, a retired Marine Colonel, and their children have lived all over the country. After settling in Fredericksburg VA in 2006, Linda became a full-time real estate consultant. In 2018, she and her husband exchanged the busy lifestyle of Northern Virginia for the serenity of the Northern Neck. Over the last fourteen years, Linda has successfully assisted buyers and sellers in nearly 200 real estate transactions and has consistently been a Top Producer. She is deeply knowledgeable about the real estate market and uses the most innovative marketing techniques. Let her put her training, experience, and skills to work for you in finding your next or selling your current home!
---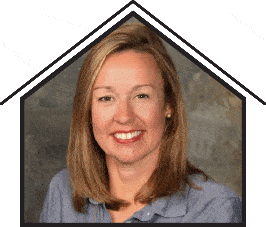 Katie Parker • KatieyParker@gmail.com • 804-517-2255 • www.braggco.com
Living near the water has always been a way of life for me. Growing up just outside of Richmond near the James River, weekends at the family cottage on the York River, and now raising my family in the Northern Neck on Dymer Creek. With each chapter I have gained knowledge of Virginia's river realms and their housing markets. Whether buying, selling, renovating,or building, my combined experience as an educator and realtor have given me a unique insight into clients' needs during the buying and selling of their homes. My husband, two young sons and I have had the pleasure of calling the Northern Neck our home since 2012, where I have embraced the river lifestyle and love to share it with others.
---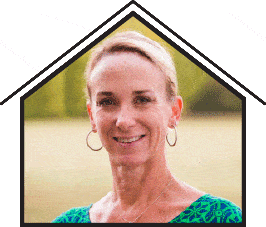 Kelly W. Antonio • Kelly.Braggco@gmail.com • 703-919-3378 • www.braggco.com
The Northern Neck has always been special to me. I grew up in Heathsville (Northumberland County) and after attending college, getting married, starting a family, and starting my teaching career in Northern Virginia, my husband and I decided to return to the area to raise our boys. Beginning in 2004, I worked as a school teacher in the area but recently, I began exploring other opportunities that would give me more flexibility to allow me to spend more time with my growing boys. We've renovated two of our own homes and I have fallen in love with the processes behind renovating, restoring—and now selling—homes. I've spent more than half of my life in the Northern Neck and I love helping people find a place here so that they can enjoy the area as much as we do.
---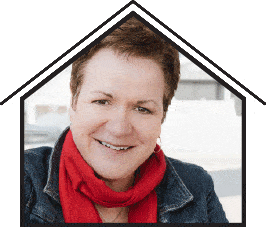 Helen Wernecke • Helen.Werenecke@mcnelisgroup.com • 410-394-0990 • www.mcnelisgroup.com
Helen Mattingly Wernecke has a true love for real estate and in her first full year of real estate she received two prestigious sales awards – Southern Maryland' Association of REALTORS® Platinum Award and Berkshire Hathaway HomeServices Leading Edge Award. Helen' focus is on waterfront properties and those with farming/agricultural potential. Helen holds a Bachelor' in Business Administration with a concentration in Human Resources. Helen served the U.S. Navy for 30 years as a distinguished civil servant, culminating as a senior program manager. A lifelong resident of Southern Maryland and a career in leadership and program management, Helen' experience and relationships translate well for home buyers and sellers in the region.
---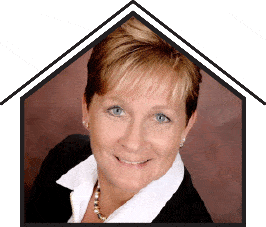 Judy Szynborski • Judy.Szynborski@mcnelisgroup.com • 410-394-0990 • www.mcnelisgroup.com
Judy Szynborski, REALTOR®, is a licensed real estate professional with Berkshire Hathaway HomeServices McNelis Group Properties, serving Southern Maryland and beyond. Her dedication, experience, and problem-solving abilities in an ever-changing real estate market have afforded Judy many accolades throughout her career. Most recently, she was elected President of the Southern Maryland Association of REALTORS® (SMAR) in 2019, awarded SMAR' 2019 REALTOR® of the YEAR, and Berkshire Hathaway HomeServices 2019 President' Circle Award for production. Judy provides a higher level of service and has the experience to guide transactions to a successful close. Judy is a Chesapeake Bay area native, and enjoys boating and international travel.
---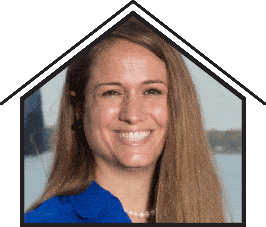 Lisa Shultz • Lisa@shultzrealtors.com • 804-724-1587 • www.shultzrealtors.com
Lisa is a native of Virginia and started in real estate in 2012, joining her husband and mother-in-law in a real estate team. She has been awarded the Long & Foster Service Award for The Bay/River Office two years in a row. The Shultz Team represents the top agents with Long & Foster for the Northern Neck & Middle Peninsula. Lisa grew up in Fairfax County, Virginia and graduated from James Madison University where she earned a bachelor degree in English with a concentration in Creative Writing and two minors in Mathematics and Spanish. Whether it' hiking in the mountains, boating or stand-up paddle boarding on the rivers, snorkeling in the Caribbean or biking through Kilmarnock, she feels at home in nature.
---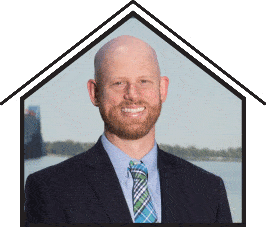 Neill Shultz • NeillShultz@gmail.com • 804-580-0476 • www.shultzrealtors.com
Neill started in Real Estate in 2012, joining his wife and mother in a real estate team. The Shultz Team represents the top agents with Long & Foster for the Northern Neck & Middle Peninsula. Neill has worked in drafting management with architectural and maintenance systems companies and tree surveying. Neill's family moved to the Northern Neck when he was 8 years old and knows the waterways like his own backyard. He graduated from Lancaster High School and was a member of The Boy Scouts of America, earning his Eagle Scout Award. Neill graduated from James Madison University where he earned degrees in Anthropology and Environmental Science. He is a member of the Kilmarnock Planning Commission.
---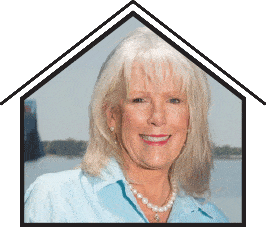 Beverly Shultz • Beverly@beverlyshultz.com • 804-436-4000 • www.shultzrealtors.com
Beverly is an associate Broker and started in real estate in 1991 in The Northern Neck with Bowers, Nelms & Fonnville. She was named Rookie of The Year and launched her successful career in real estate. In 2012, Beverly joined her son and daughter-in-law in a real estate team. The Shultz Team represents the top agents with Long & Foster for the Northern Neck & Middle Peninsula. Beverly was raised in Mississippi and moved to Northern Virginia with her family in 1979, but once they crossed over The Rappahannock River, they knew they were home. With 30 years of real estate experience in The Northern Neck, Beverly has unsurpassed knowledge of the area's waterways and lifestyle.