It's a strange look for the Baltimore waterfront's skyline: no Domino Sugar sign! The 1951 neon sign has just been carefully dismantled to make way for a new, energy-efficient version that will keep the iconic look of the original.
Taking the old letters down one by one was quite a task, and just wrapped up last week (each letter is 12 to 35 feet tall). As pieces of Baltimore industrial history in their own right, some of the letters will find new homes. The dot in the "i" alone is five feet tall. It was taken a few doors down South Baltimore's Key Highway, to the Baltimore Museum of Industry. The letter "a" will go to Anderson Industrial Contracting, the company taking down the sign, and most of the letters and the border will go to Second Chance, Inc., a nonprofit secondhand retail store that trains and employs Baltimore residents facing employment barriers.
And the letter "D", which had to be disassembled into multiple pieces, will turn into souvenirs to be shared with the 500 employees of the Baltimore refinery. ASR Group, which owns Domino, says it also hopes to put some of those pieces on sale to the public at the Baltimore Museum of Industry, to help support their mission.
Bay Bulletin reported last month on the plans for the new sign, designed and built by a local company just down the Patapsco River in Curtis Bay.
Click through the gallery below to see what's involved with a project of this scale: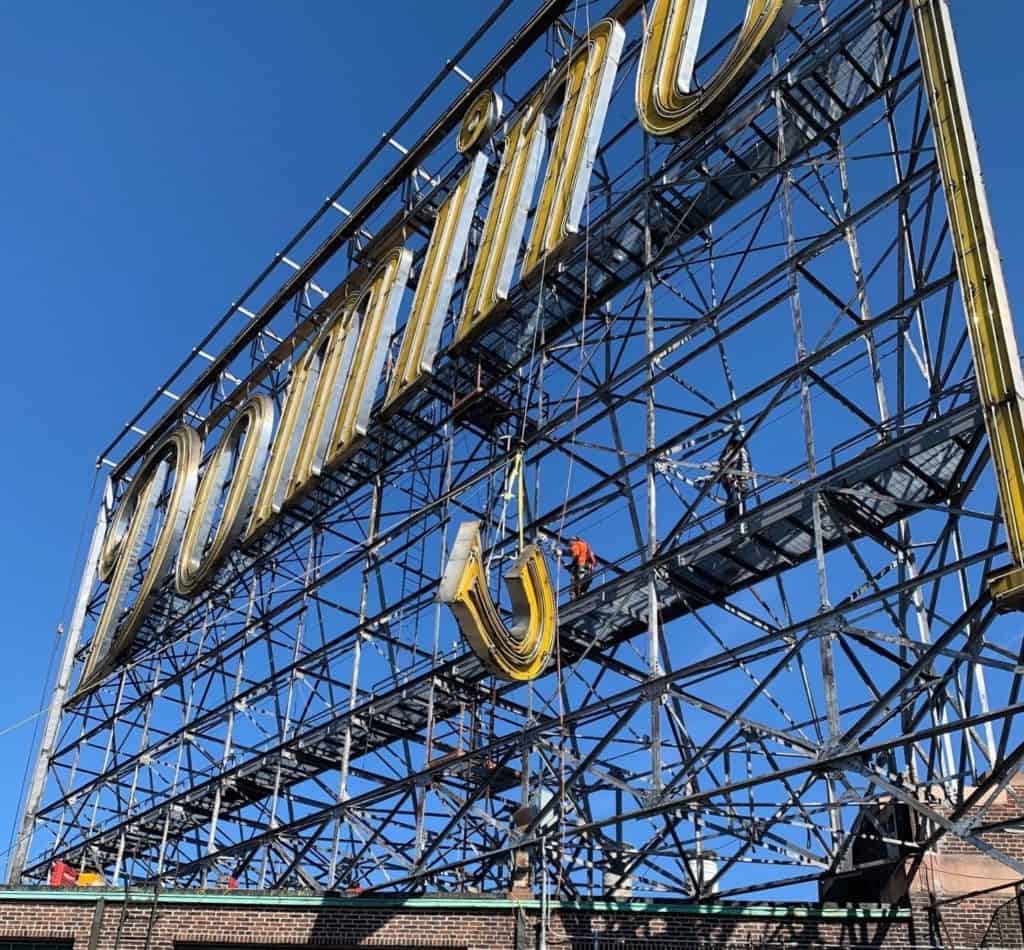 Domino Sugar opened its Locust Point, South Baltimore refinery in 1922 and has been operating at the same spot ever since. It's the last of Baltimore's six sugar refineries left.
The sign was lit every night for 70 years since its installation, except during the early-1970s oil crisis. The new sign will be installed and officially lit for the first time on July 4, 2021.
-Meg Walburn Viviano