The Wharf, Washington, D.C.'s massive new waterfront development, has just announced the opening of its marina docks and a four-day-long Grand Opening bash.

The District Wharf is a $2.5 billion mile-long neighborhood on the Southwest Waterfront of the Washington Channel on the Potomac River. It includes restaurants, shops, four music venues, several parks, a kayak and paddleboard rental and launch site, and a new water taxi and ferry.

That's all in addition to the Wharf's Market Docks, which opens to the public October 9. Market Docks offers slips for a few hours or up to two weeks. It has more than 40 slips and can accommodate boats up to 60 feet. It also has moorings and a dinghy dock. For more information or to reserve a slip, click here.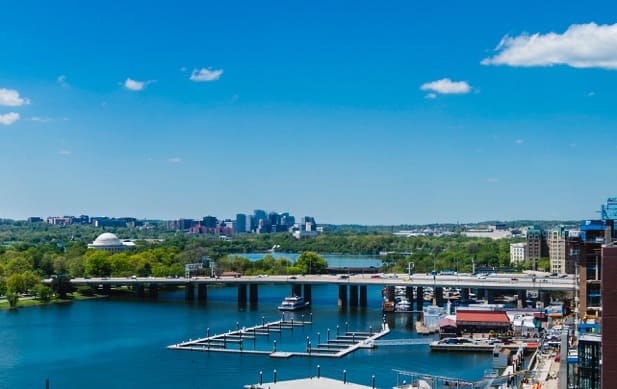 The Wharf will host its Kickoff Celebration, billed as "a four-day spectacle of live music, festivities, fun and fireworks," from October 12 to 15. It will feature more than 30 bands and musical performers from the region, headlined by The Bacon Brothers, Go Go Gadjet and White Ford Bronco. There will be a total of three fireworks displays, including one during the daytime. Fitness classes will be held on the pier, along with paddleboarding and kite-flying events and s'mores served at The Wharf's fire pit. You can find the schedule of events for the weekend here.

Because all of the kickoff weekend's events are happening right on the waterfront, the Wharf says it's hoping to "fill the docks with local boaters!"