Hailed as the "the largest in-water boat show north of Florida," the Bay Bridge Boat Show kicks off in Stevensville this Friday.
Photo: Annapolis Boat Shows
The show will run April 27 through 29 at the Bay Bridge Marina and is expected to feature more than 400 powerboats along with 100+ exhibitor booths, including Chesapeake Bay Magazine (stop by to see us at tent F18).
From kayaks and SUPs to craft measuring up to 70 feet, the show boasts an impressive lineup of boats and an expansive roster of marine services and products on display. Read the full program here.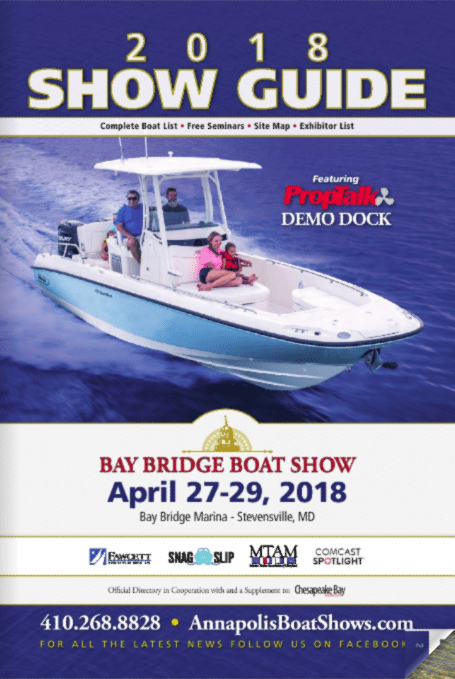 Highlights of this year's show include fishing, casting, and custom rod building lessons from the team at Shore Tackle and Custom Rods and free daily boating seminars presented by Chesapeake Bay Magazine and the Annapolis School of Seamanship. Dealers will conduct demos and sea trials from the PropTalk Demo Dock so patrons can try before they buy, and an interactive children's area will keep the younger show attendees entertained.
Annapolis Boat Shows President Paul Jacobs says this year's show will celebrate the beginning of Chesapeake boating season and perhaps a new record, too: "steady year over year growth has resulted in the largest Bay Bridge Boat Show booked in over a decade, and perhaps ever."
To learn more and purchase tickets, click here.