At nearly three feet tall and weighing more than 80 pounds, these white fiberglass boots are a tad bigger— and heavier—than the traditional rubber ones worn by Virginia watermen, and for
good reason.
"Watermen work in incredibly difficult conditions, the heat of summer, the dead cold of winter. These boots are a physical representation of that struggle," says Susan Cockrell, Kilmarnock's deputy town manager and one of the founders of the Watermen's Way Public Art Project.
The concept of developing an art project around a single iconic symbol has been done before. Think mermaids in Norfolk, cows in Chicago, or elephants and donkeys in Washington, D.C.
"We've known for some time we wanted to do something like that here," says Jan Dobrowski of the RAL (Rappahannock Art League), a consortium of artists and art-lovers in Virginia's Northern Neck.
Dobrowski, along with Barbara Brecher, the executive director of Irvington's Steamship Era Museum, considered a range of ideas, from oyster shells to blue crabs, but "nothing was a good fit." Then the women saw a pair of watermen's boots on display in the Chesapeake Bay Maritime Museum in St. Michael's, Md., and they knew they had found exactly what they were looking for.
Businesses and organizations in Virginia's Lancaster and Middlesex counties were approached to become sponsors, purchasing or renting the boots. Artists then developed designs reflecting honoring the work of local watermen and waterwomen and their contributions to the region's heritage.
From an artist's perspective, the boots were perfect, providing a large, blank canvas on which to create. We caught up with Mary Jo Beswick, painter, illustrator and children's book author, as she was putting the finishing touches on her masterpiece. She chose a whimsical paisley constructed of oysters and fish, collaborating with the sponsoring Tides Inn to include their trademark green in her design. She pointed out that projects like this one "make art relevant to the community."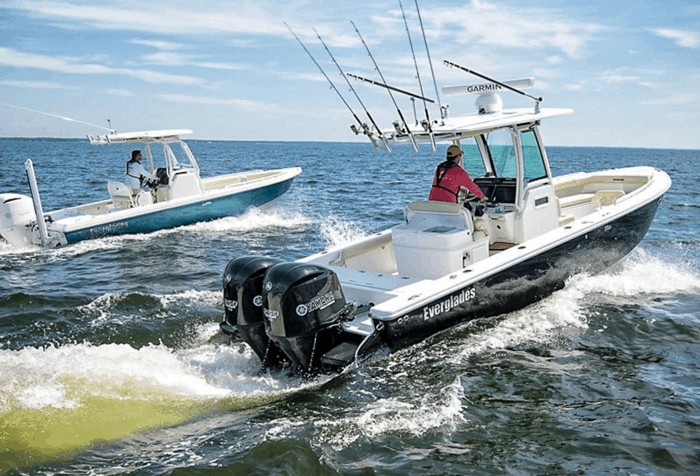 This art is not only relevant, it's interactive. Once decorated, the boots are put on display throughout the area. Brochures encourage visitors to "Walk the Way," to see each artist's unique vision and to step inside the boots and imagine, for at least a moment, what it is like to spend a lifetime pulling a harvest from the Bay's brackish waters.
For Susan Cockrell, that is the beauty of the Watermen's Way project.
"The boots are a great way to tell a variety of stories," about the men and women who bring seafood to our tables. In an area that is summer home and vacation destination to so many, they are also an avenue to start important conversations about the watermen's culture and the sustainability of small coastal towns.
"Frankly that community is diminishing. So many families made their livelihood on the water for generations, but it has become harder and harder for watermen to make a living wage," Cockrell says.
The burgeoning oyster aquaculture industry and efforts to protect the Bay's fragile ecosystem have begun to turn things around. Cockrell hopes that stepping inside the boots will encourage visitors to think about the role each of us can play to preserve the waterman's way of life. The boots also provide tangible support to the watermen and the community, as proceeds from the Watermen's Way project will be donated to the Virginia Watermen's Association, the Steamboat Era Museum, and RAL.
RAL's Studio Gallery on Main Street in Kilmarnock will sponsor an All About Our Watermen multimedia exhibit during the first two weeks of August to coincide with the Watermen's Way Public Art Project. While the boots will officially be on display through September 2018, most, if not all, will become permanent fixtures in the River Realm. There, they will continue to provide a unique photo-op for visitors as well as a chance to see the world, at least for a few moments, from someone else's boots.
To find out more go to the Watermen's Way Facebook page at www.facebook.com/watermensway, or visit www.virginiasriverrealm.com.
­—Ann Eichenmuller