The search has been suspended for the driver of a tractor trailer that crashed off the Chesapeake Bay Bridge-Tunnel Tuesday morning, into the water below.
The Coast Guard, Virginia Marine Resources Commission (VMRC), and several local police and fire departments searched for the man throughout Tuesday. The Coast Guard announced just after 7 p.m. that its search was called off after canvassing 178 square miles of the water.
The Virginia Beach Fire Department responded to the bridge just after 8:20 a.m. A 20-foot box truck was floating, partly submerged, in the water. Witnesses say the truck was traveling northbound just before the second island and crashed through the southbound side, then was seen going into the water.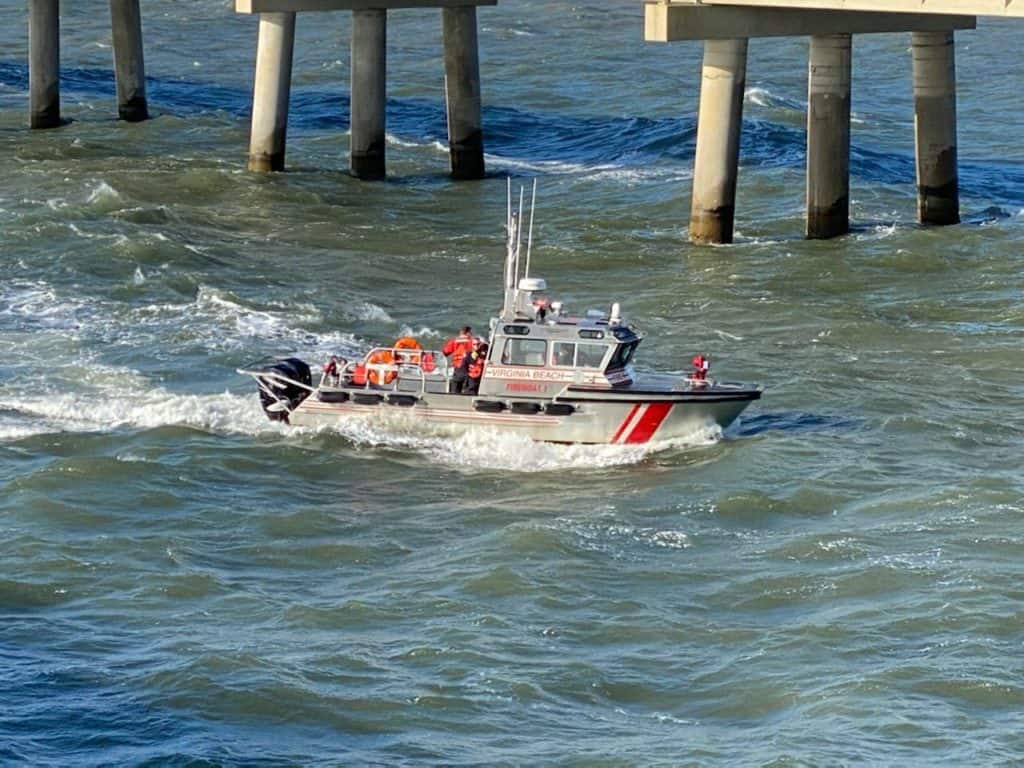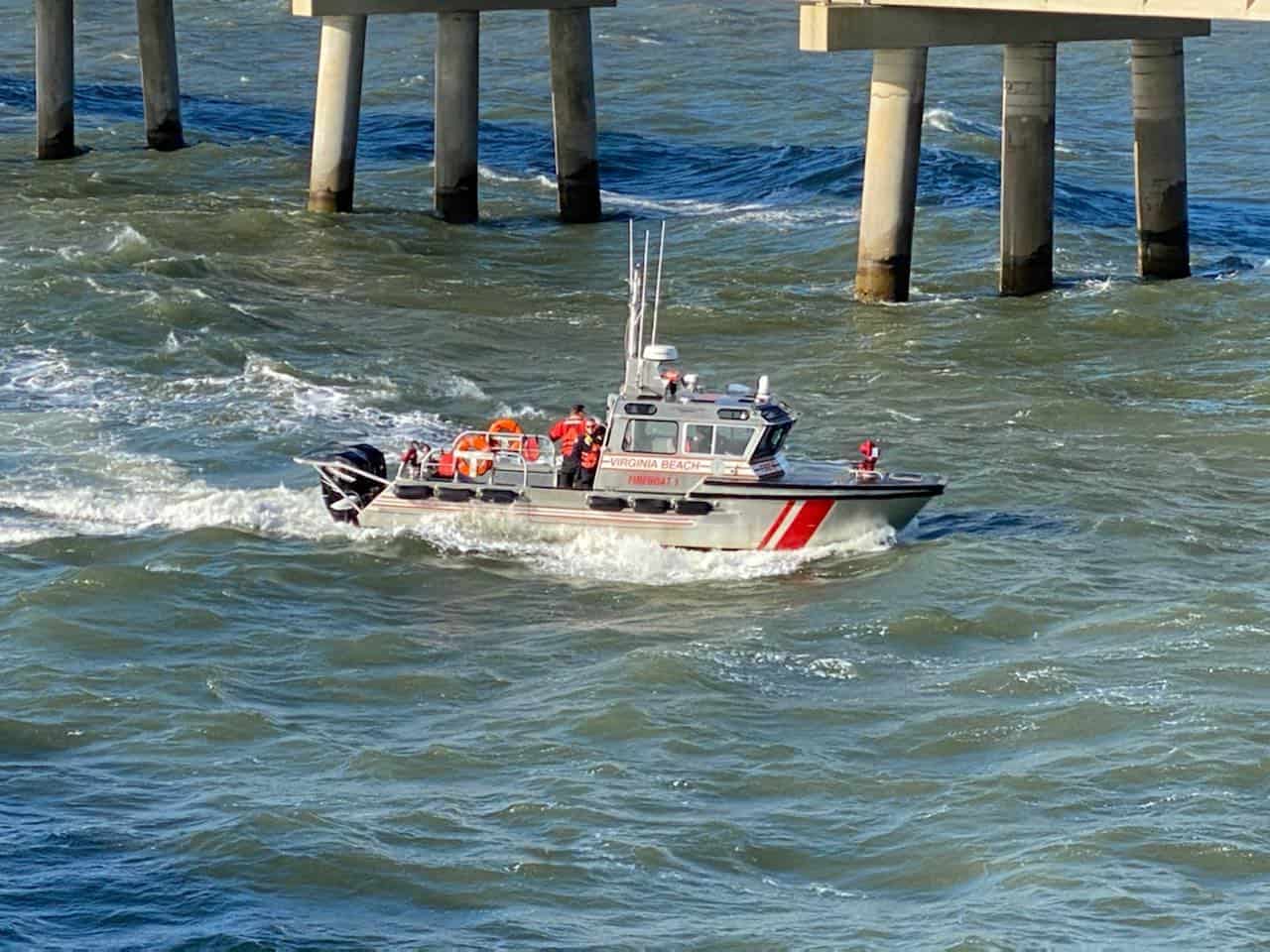 Then, witnesses report, a man exited the truck and drifted west in the water. Virginia Beach Fire, Police and EMS are working with the U.S. Coast Guard and Chesapeake Bay Bridge Tunnel Authority in the search.
USCG Sector Virginia watchstanders issued an urgent marine information broadcast, but despite searching along with several other agencies, were unsuccessful in finding the truck driver.
"We would like to extend our condolences to the family and friends of this individual during this time of tragedy," said Capt. Samson Stevens, commander of Coast Guard Sector Virginia. "We would like to thank the local first responder agencies for their partnership and dedication in coordinating efforts and searching throughout the day with our crews."
The incident comes just over a year after a truck driver died when his tractor-trailer crashed off the Bridge-Tunnel, a 17.6-mile-long crossing that consists of bridges and two mile-long tunnels underneath beneath Thimble Shoals and Chesapeake navigation channels.
-Meg Walburn Viviano