When an open-console powerboat started taking on water near Hart-Miller Island over the holiday weekend, it took natural resources police, park rangers, and a volunteer rescue swimmer to safely rescue the two boaters aboard.
Maryland Natural Resources Police (NRP) say on Saturday, park rangers at Hart-Miller reported a 17-foot boat taking on water with one male and one female passenger on board.
NRP officers arrived to find the female boater still on the sinking boat and rescued her. The male boater was stranded on the rocks. Marine Emergency Team 21 (MET21), a local marine rescue team with trained rescue swimmers, responded to the scene along with the nearby Marine Emergency Team 26 (MET26).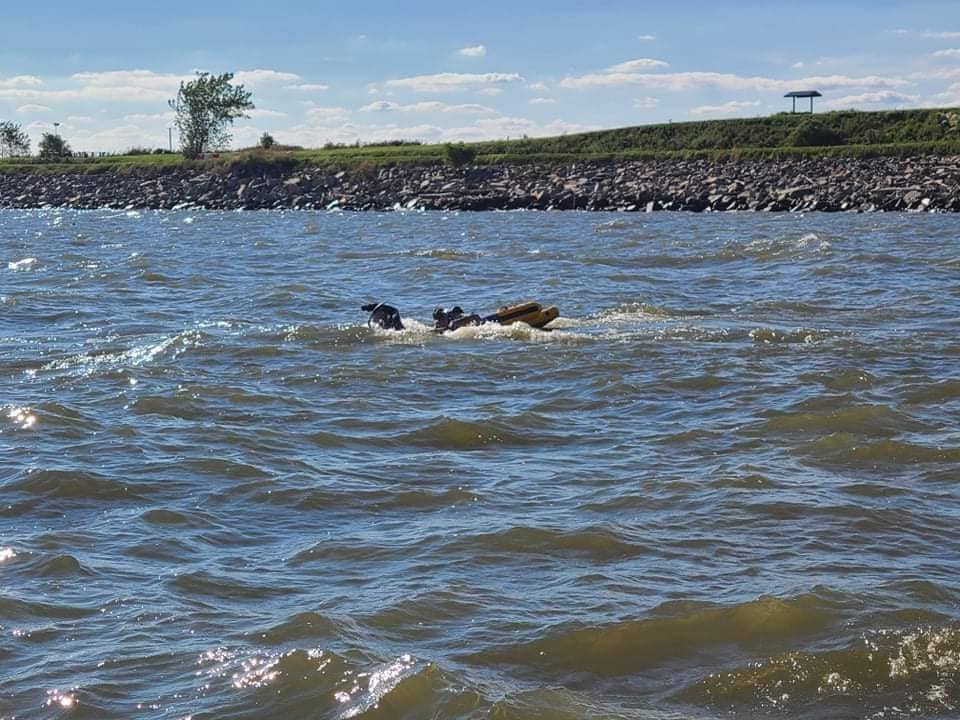 After deploying a rescue swimmer it was determined the male sustained injuries which left him unable to walk.
MET21 deployed a rescue swimmer with an inflatable sled. According to MET26, it was determined the male victim suffered injuries that left him unable to walk. The MET21 rescue swimmer brought the boater back to the rescue boat, which took him to shore where an EMS crew and ambulance were waiting.
Once the two patients were taken care of, Baltimore County Police Marine Unit responded with a dewatering pump to remove some two feet of water from the boat. NRP towed the vessel back to shore.
NRP isn't releasing any information about what caused the 17-foot boat to take on water as the incident is still under investigation. But police do say, "The conditions [on the water] were not favorable for the size of the vessel."
NRP praises the cooperation between park rangers, natural resources police, MET21, and Baltimore County Police to give this story a happy ending.
They say in a post, "This is an excellent example of allied agencies working together and utilizing their available resources to ensure safety … Great job, team!"
MET21 notes that its rescue swimmers go through intense training "full of mental, physical, and psychological conditioning taught by some of the top rescuers in the Mid-Atlantic." This summer eight new rescue swimmers graduated from the program after undergoing "miles of swimming, free diving, aquatic self defense training, and more." Anyone who's interested can sponsor a rescue swimmer here.
-Meg Walburn Viviano