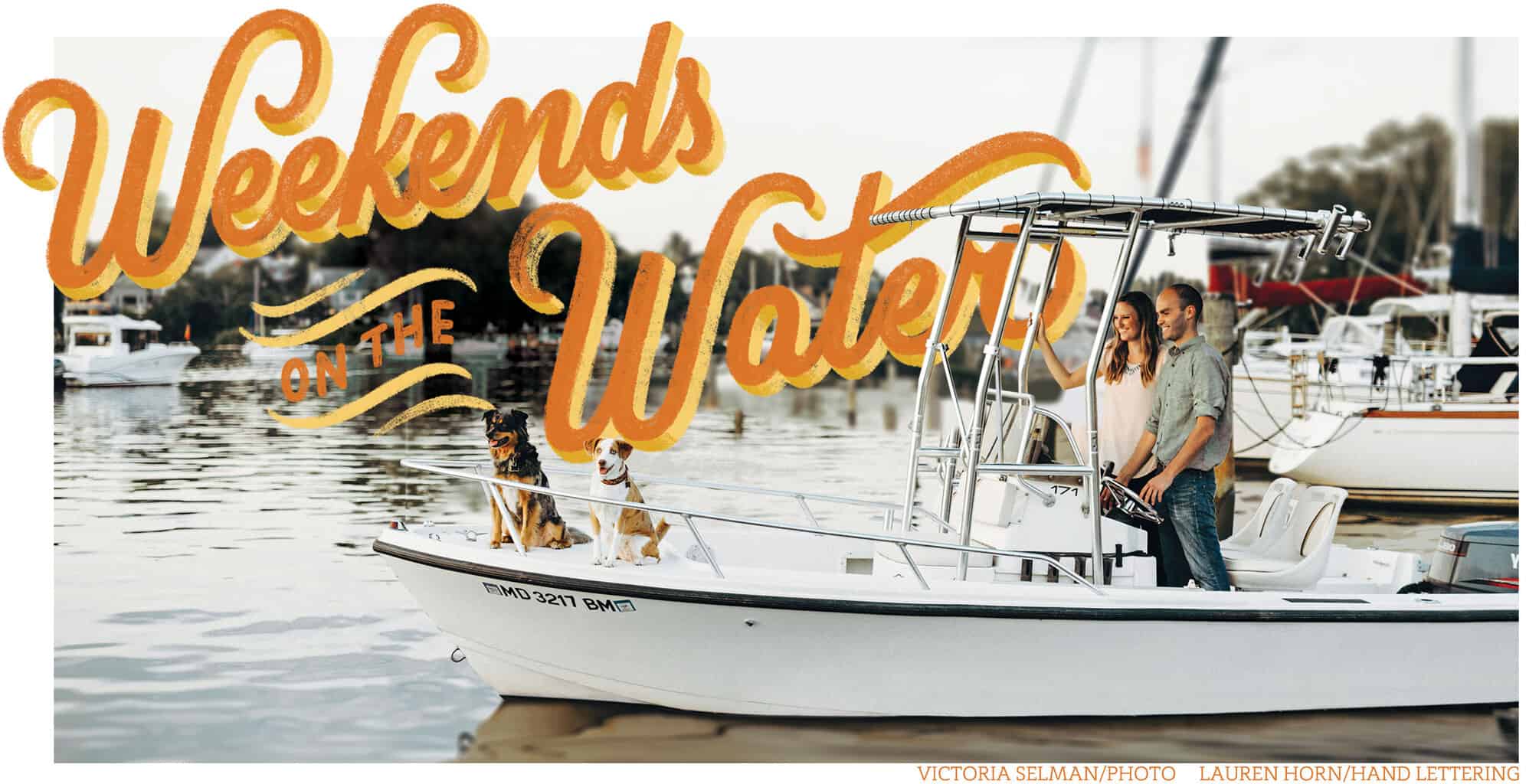 Welcome to our very special edition of Weekends on the Water! Here you'll find six editor-favorite Chesapeake destinations, from Chesapeake City in the north to Portsmouth in the south. These are locations we just know you'll want to explore.
But wait. We know that planning a weekend in a busy new place can be a bit overwhelming. Where will we stay? Can we trailer in our boat? Will there be enough to do? Where are the best places to eat? We understand. We've been there too. That's why we've worked hard to take the guess-work and worry out of the process. We take you step by step through your trip. In fact, we've got you covered, whether you are cruising in on your own vessel, trailering your boat in, or toting your kayaks and SUPs on top of the car. Shoot, we even tell you where to rent or charter a boat once you arrive.
Don't worry, we're not going to drown you in information. We've picked out some of our favorite places to highlight and given you information on how to find more. Our whole goal with this publication is to make you feel at home exploring the Bay, finding new places to enjoy or learning to enjoy old favorites in a new way. It's what we at Chesapeake Bay Magazine do, after all, and have been doing for nearly half a century. So grab your hat, the sunscreen and the kids, and let's explore the Chesapeake!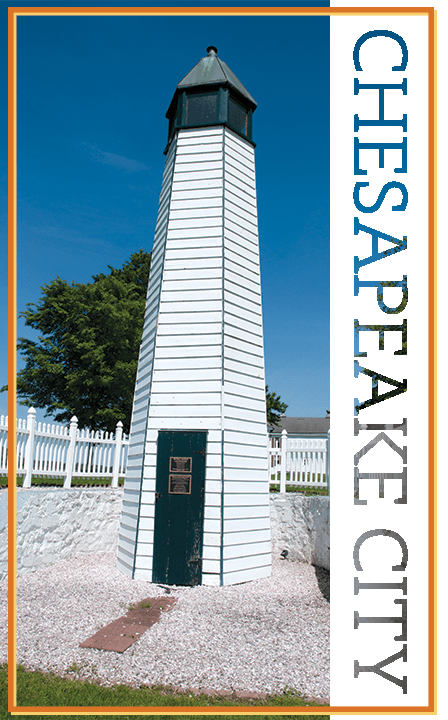 Bite-sized and charming, Chesapeake City sits like a slightly off-center maraschino cherry atop the Chesapeake Bay near the western end of the Chesapeake & Delaware Canal. For the thousands of boaters who yearly transit that 14-mile-long waterway connecting the Chesapeake with Delaware Bay, this is either the last or the first Maryland town they see. It is also the first or last good port along the way, which makes it a popular stopover. For the rest of us, it's an accessible weekend treat, a romantic getaway for couples and a family friendly destination for everyone else. As a bonus, there is plenty of good food.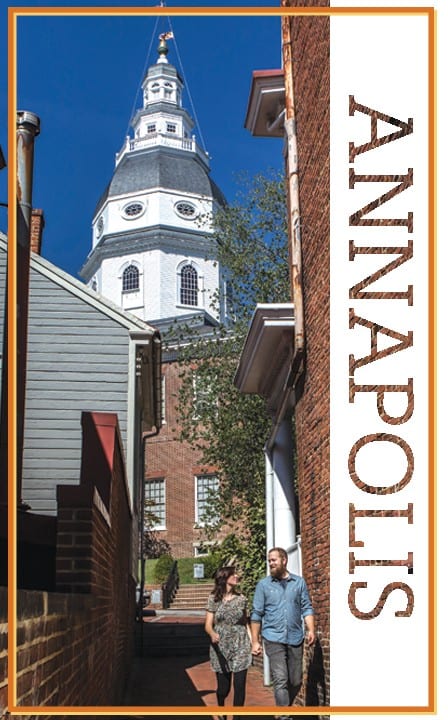 No matter what the size or shape of your boat, you'll discover that Annapolis is the practically perfect weekend destination for you. Where else can you find such a felicitous combination of history, charm, good food, happy music, pirate ships and ice cream? In this section, we'll explain how to negotiate busy Annapolis Harbor without hassle to find your slip with ease and enjoy a weekend to remember.
For most people anywhere near the Chesapeake Bay, a visit to Annapolis is a given. All those boats! All those restaurants! All those shops! All that history! All that ice cream! What's not to love? Yet many boaters leave their vessels at home, opting instead to pile the family and Fido into the old reliable land-yacht and trundle off to wrestle the weekend traffic so they can hunt for a good parking space before trooping into the center city to start the fun. Then a few hours later, it's time to head back home.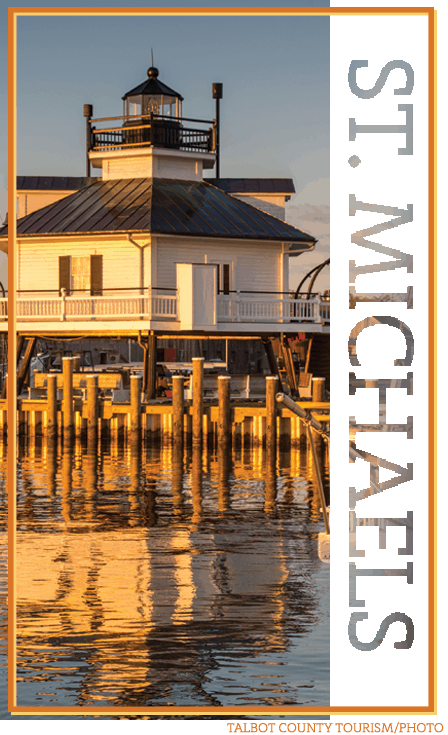 Why would you want to go? The short answer is: Why wouldn't you? At least that's the answer you'd get from two-and-a-half out of every three boaters in the middle and upper Bay. In fact, on any given weekend in summer, you are quite likely to find at least one and a half of those boaters wandering down Talbot Street, shopping, enjoying an ice cream at Justine's, learning about the Chesapeake at the extraordinary Chesapeake Bay Maritime Museum or lunching on local Maryland crabs. Of all the wonderful weekend destinations you'll find here in this publication, you won't find a more popular one than little St. Michaels. Walk down the dock of any Western Shore marina north of Solomons on a Saturday morning and ask whoever you see where they're headed this weekend and the answer is likely to be St. Michaels.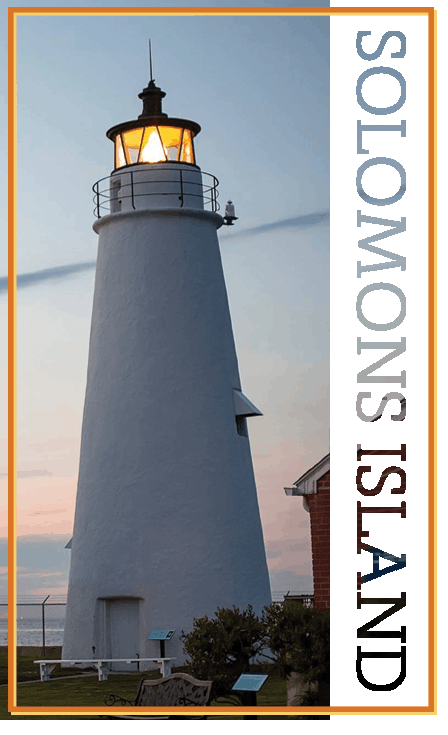 Solomons Island, ideally situated at the foot of the charming Patuxent River, wasn't always a big deal. Far from it. At first, nobody lived there. Later the few hundred who did were either watermen, boat builders, or cannery workers. Even as late as the 1950s and 60s, tourists found more enticing places to visit and cruising boaters chose to bypass Solomons in favor of St. Leonard Creek, a few miles upriver, and a stop at Vera's White Sands where the exotic Vera Freeman would dive off the dock and swim out to welcome incoming boaters with a fresh orchid. Who could blame them?
But my how times have changed! Now little Solomons Island is chock-a-block with boats of every make and description, most of them tied up in a half-dozen first-class marinas and boatyards in its well-protected harbor. Solomons' Calvert Maritime Museum is both child-centric and first among museums in its paleolithic maritime collection. Half a dozen of its restaurants are well worth the visit—can you say, "fresh seafood"?—and as many shops lure visitors inside to catch the town's laid-back resort-island vibe. And all of it is within walking distance or a short dinghy ride.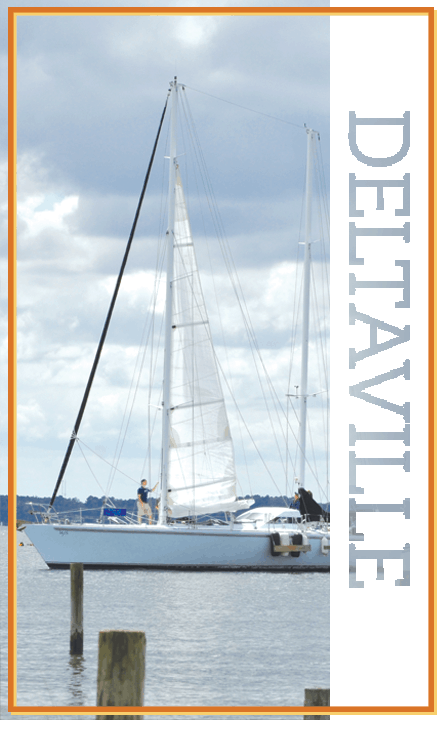 The popularity of Deltaville as a summer destination seems like an anomaly. On the one hand, Deltaville is not officially a town at all. It is more like a crowd of boats with a sprinkling of people. Yes, it has a good hardware store, a couple of restaurants, several fun shops and a post office, but really, that's about it. There is no downtown in downtown Deltaville. Why then does it also have a dozen good-sized marinas and boatyards, a fist-full of busy fishing charters, a good-sized West Marine and a first-rate little marine museum?
Take a good look at the map and the answer will become clear. Deltaville's pointy peninsula sticks out into the Chesapeake Bay like Jimmy Durante's nose. It is bounded on the north by the lovely Rappahannock River, on the east by the Bay and on the south by the charming Piankatank River. In other words, Deltaville is not near anything, and there's not much there when you're there, but it is nearly surrounded by some of the best sailing, cruising, fishing and paddling waters on the entire Chesapeake. Which is why Deltaville proudly declares itself the boating capital of the Chesapeake Bay.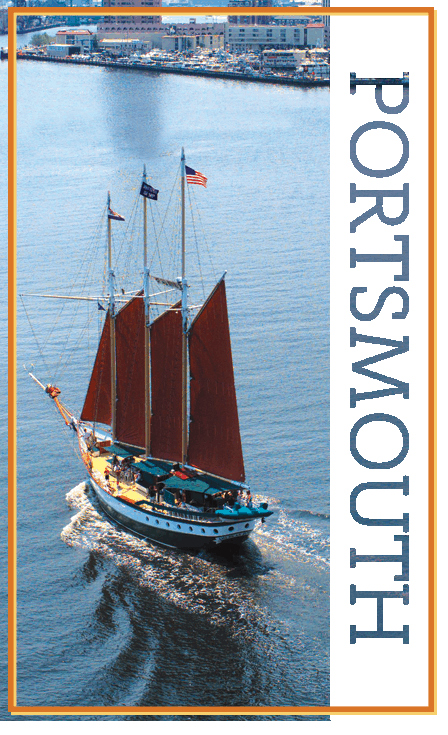 The charming old city of Portsmouth, a center of maritime activity for nearly four hundred years, stretches out along the busy Elizabeth River, named for Queen Elizabeth I, at the extreme southern end of the Chesapeake Bay. The heart of this riverfront city, and the center of its many attractions, is known as Olde Towne. This is where you'll want to concentrate your weekend visit.
But don't think of Olde Towne Portsmouth as a fusty old place, sleepy with age. Along with a world-class collection of historic buildings, churches and homes, Olde Towne has a vibrant nightlife with several first-rate entertainment venues, a dozen highly regarded restaurants and and weekends full of music, art, markets, crafts, and antiques.
In addition, Portsmouth is directly across the river from Norfolk, a fact that makes it doubly attractive to visitors because a simple water taxi or ferry boat ride makes Norfolk attractions such as Nauticus and Waterside delightfully easy to reach.